Most of us already knew what turn the story was going to take from here but I must hand it to Sakina Samo for the way she directed this particular episode. First of all a big thank you to her for not showing us the dead body and for saving us from all the earsplitting wailing which we see in many dramas. The aftermath of Nabeel's death was not over dramatized. Romaissa cried her heart out in private and just like most of us anticipated the rest of the family did not take very long to get over Nabeel's death since there were bigger issues at hand!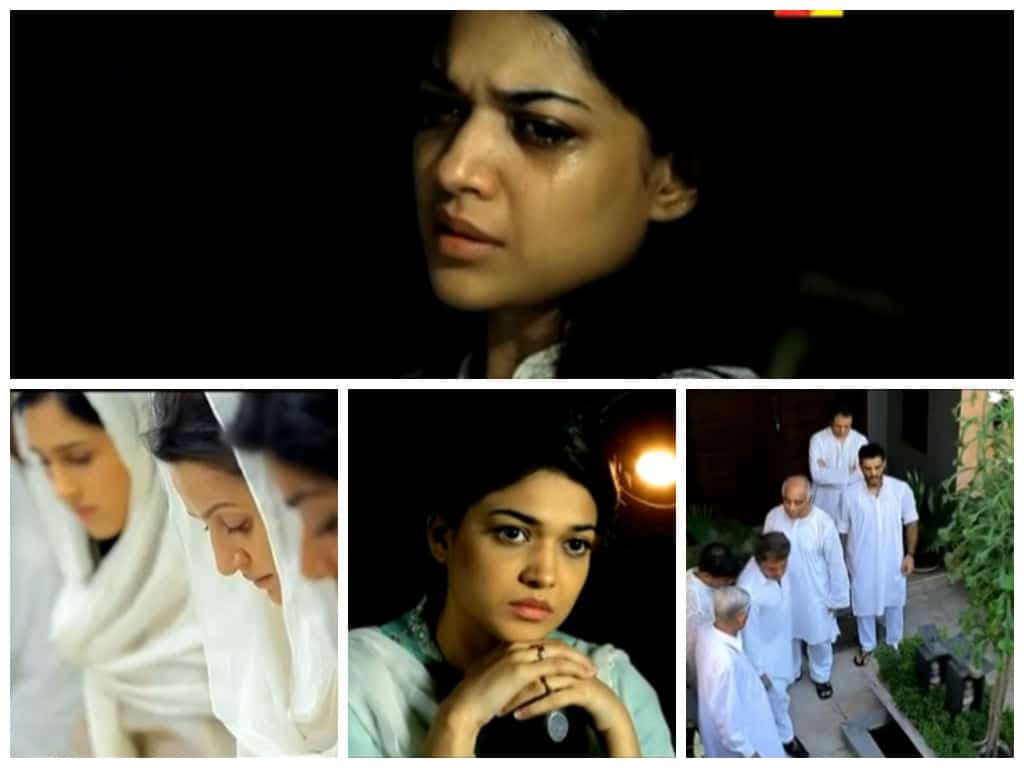 I must say that I definitely expected Nabeel's parents to throw Romaissa out of their lives and their house the second Nabeel passed away but I wasn't expecting them to sink as low as they did. I was quite sure that they will not play dirty games to get hold of Romaissa's property and would at least let her keep the jewelry Nabeel bought her. Rabbiya's role in the entire situation was very interesting, she has no idea where this empathy for Romaissa may lead her! I really wanted to see Rabbiya interacting with Romaissa but for some odd reason we have not seen a single scene with both of them together. Zeeshan and Rabbiya are the only people in the family who are willing to stand by Romaissa. Zeeshan's recollection of Nabeel's memories was also shown in a very touching way.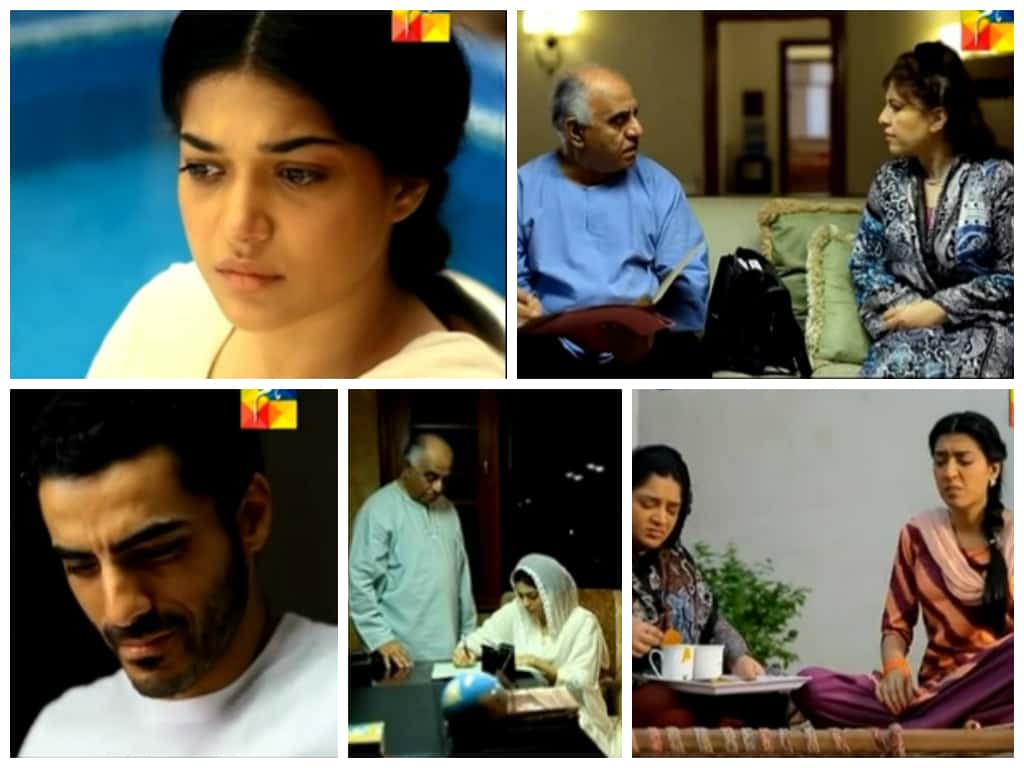 Khala's reaction was exactly the way we had predicted it would be but the good part was that the focus was not on Khala and Aaliya's reaction but the focus was on how Romaissa felt after Nabeel's death. Nabeel's death changed Romaissa's life in an instant just like his presence in her life changed everything for her.
I could completely relate to Romaissa's state of mind today and I must say that some of the scenes in tonight's episode were truly heart-touching and also very short but meaningful. There were plenty of flashbacks scenes in this latest episode but not one of them seemed out of place or insignificant. Romaissa found it hard to believe that all this had actually happened. Was Nabeel a beautiful dream or was this a dreadful nightmare? Romaissa's state of mind was portrayed perfectly. The way she felt when she entered Khala's dirty kitchen was heart-wrenching. She thought she had left this life behind, that the nightmare was finally over but there she was again, in the same house with the same people and Nabeel who was like a beautiful dream for her was gone forever. Coping with the death of a life partner is very difficult for anyone at all but it is even more difficult for someone like Romaissa, who has absolutely no one to give her the emotional support she needs. In fact she is surrounded by vultures who want to make the best of the situation she is in.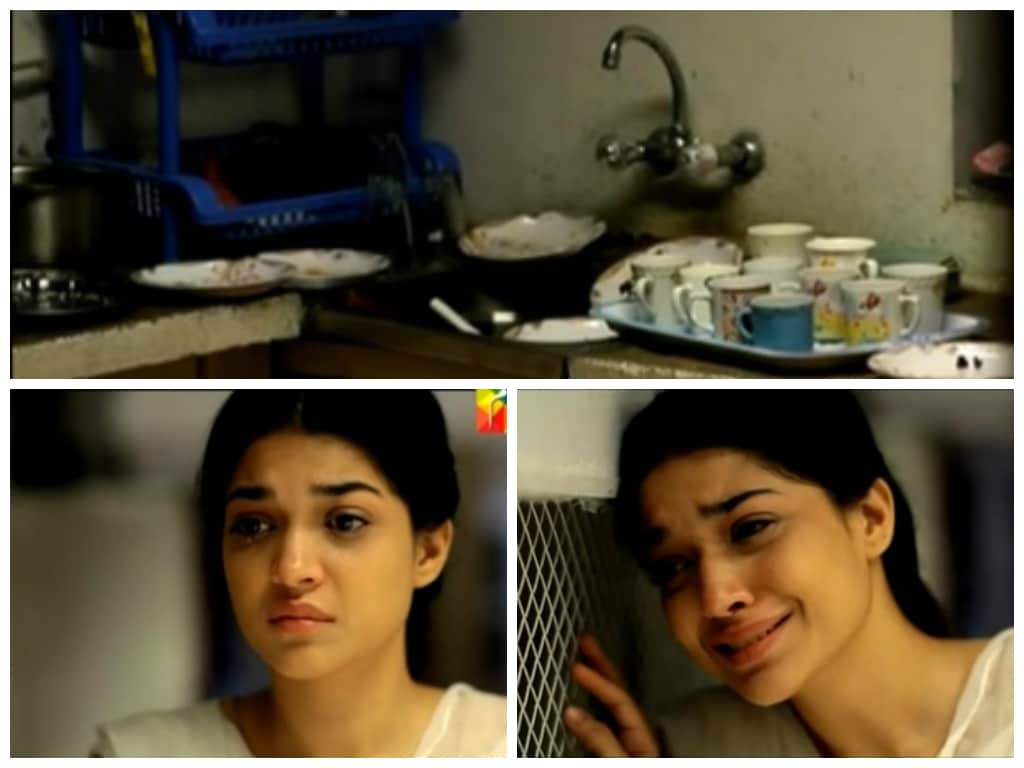 The lines from the OST that were played in the background added to the entire feel of this episode and for the first time I couldn't help but listen to the lyrics intently.
I have absolutely no complaints from Sanam Jung tonight because I felt every bit of what her character was going through. In my opinion this was the best directed episode of MSKSH till now. The preview of the next episode was way too elaborate, I feel like I don't need to watch the next episode because thanks to the elaborate preview I know exactly what is going to happen next! A request to Hum TV…. please don't be so generous with showing what is coming next.
Do share your thoughts about tonight's episode.
Fatima Awan