Mubarak ho!! Romaissa's Khala is finally out of the picture. This episode was much better than the last one so that would make this one the 6th good episode of the drama. MSKSH doesn't disappoint you if you don't have high expectations from it but when you watch one good episode, you can't help but expect that the next one will deliver too. The story is moving forward slowly, sometimes putting us to sleep and at other times giving us something to look forward to. The problem is that every good episode of the play is a case of too little too late. Every episode should to be judged based on its own merits and demerits so I will try my best to be neutral!
My favorite dialogue from tonight's episode was "Mujhe is ghur aur masharey pe afsos ho raha hai Baba, jahan aik bewa aurat sirf apne bul bootay pur apne maray huvey shohar ke naam ke sahare izzat se nahi ji sakti". Zeeshan proved yet again that he is nothing like rest of his family members and that is exactly the reason why Nabeel was so close to him. Nabeel's father wants to ensure that the money stays in the family at all costs. The "tamam masalon ka hal" advised by his lawyer, with which he is quite content was sickening to the core and only a person like him could go along with such a wicked plan. It was funny when Nabeel's mother said "aur Rabbiya ka kiya hi ga!!", as if she really cares! Nabeel's mother obviously has no idea that they have no chance of winning this situation. Nabeel's father's dialogue "Nabeel ne tumhei hamesha vo cheezein di jo usay buhat pasand hoti thi is liye ke usay yakeen tha ke tum usay aziz rakho gay" went to show what a manipulative person he is. Adeel Hussein is a brilliant actor; he is a natural who makes every single scene come to life.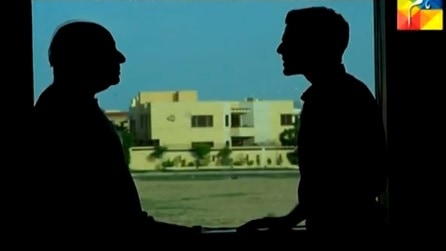 This play is full of villains. It is almost as if all these characters are in competition with each other; trying to prove that they are capable of being much more evil than the other person. Even the maid of the house Bushra is a strong contender!! Bushra has something to say about everything; his advice to Waleed's wife was hilarious and ironic! I won't be surprised if she actually starts thinking on those lines.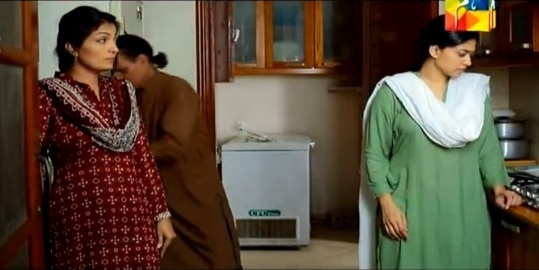 I must confess that I felt for Romaissa in this episode with all my heart, although I vowed that I would never feel for her again because she can be totally lifeless sometimes. Some of the scenes were extremely moving like the one in which Romaissa tells her mother in law that she needed to go to the doctor for a check up. Her mother in law is as heartless as a person can be. This child must mean so much to Romaissa and it should mean the world to Nabeel's family too but they are too busy finding ways to get hold of his financial assets. Romaissa's telephonic conversation with Zeeshan was heart wrenching too; when she broke down and started crying, it was almost as if she was waiting for someone to show some sympathy or concern for her. The scene on the dinner table was equally touching.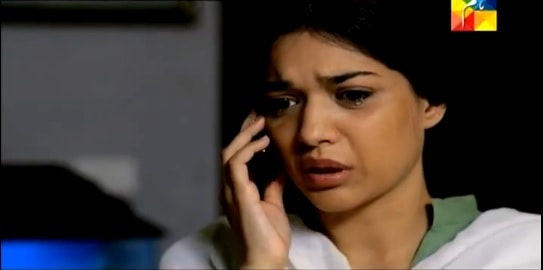 Some scenes, developments and dialogues in tonight's episode reminded me of the play "Ek Nazar Meri Taraf". I am waiting to see how far will Zeeshan's (Shaam?;) hamdardi take him.
Fatima Awan