This had to be the best episode of Mohabbat Subha Ka Sitara Hai so far. The focus on Nabeel, like always was slightly irritating at times but I guess we should all accept by now that everyone in the play will stay obsessed with Nabeel in every single episode! Nabeel is head over heels in love with Romaisa's simplicity and no past track record of course! Our Romeo has made up his mind and nothing that anyone says or does can stop him from marrying Romaissa. Nabeel's conversation with Zeeshan was definitely worth looking forward to. I was dying to find out if Nabeel will actually have a valid reason for falling for a girl like Romaissa or would the rationale behind his decision stay a mystery as was the case in Zindagi Gulzar Hai. Zeeshan is the only person in Nabeel's family who does not think he owns Nabeel and he is also the only person who is close enough to tell Nabeel how his decision says a lot about the kind of person he is. Nabeel's reasons for wanting to marry Romaissa may qualify him as a munafiq but his feelings are very honest. Even with all his shortcomings, I couldn't help but like Nabeel in this particular episode. I really enjoyed it when Nabeel said to Zeeshan, "jitni understanding tumhari aur Rabiyaa ki hai utni tu ho hi jaye gi". Zeeshan rightly pointed out that Nabeel's family will give Romaissa a very tough time because of the circumstances under which he was getting married.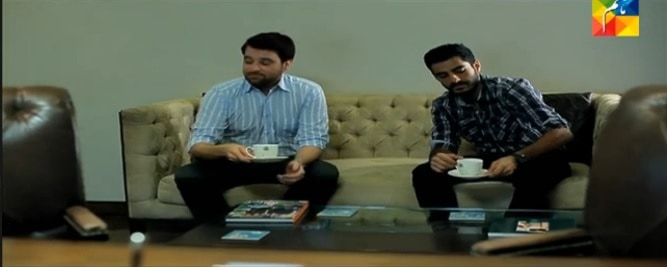 The ring Nabeel gave Romaissa went from her finger into the jar in which she keeps all her "treasure". The fact that she wore that ring for a little while showed that Romaissa would happily welcome someone who is willing to love her for who she is. All of Alia's scenes were hilarious as usual. The conversations with Nabeel, the misunderstanding and the manner in which she yelled at Romaissa was very amusing. Romaissa's character is getting more interesting now that we see her wanting something. She is also reminded of the way her father used to treasure her; it went to show that the love her father showered her with once still is a very important part of who she is today. She is convinced once more now that she too deserves to be loved.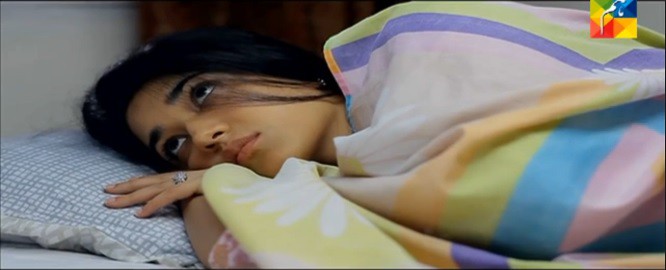 Khala's expressions when Nabeel's parents come with the proposal were priceless. Well, it won't be long before Nabeel convinces her to change her mind. The preview of the next episode was a little too revealing, it would have been nice if the viewers were left wondering how the story will unfold now.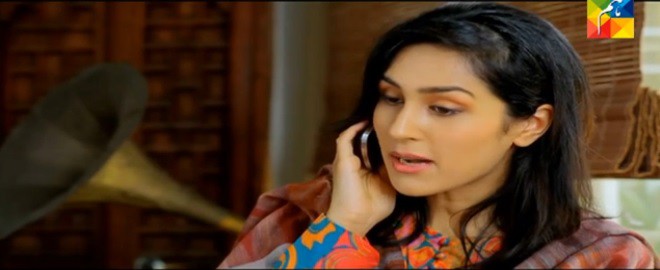 Thankfully this time around we were not shown the reaction of every member of Nabeel's family but even then the reactions of both the bhabis which were shown back-to-back could have been shorter and to the point. In my opinion, showing Rabbiya's reaction to the news once was sufficient, the second time around it sounded very repetitive. Am I the only one who felt like Adeel Hussein and Mira Sethi seemed to be trying very hard not to laugh in the restaurant scene?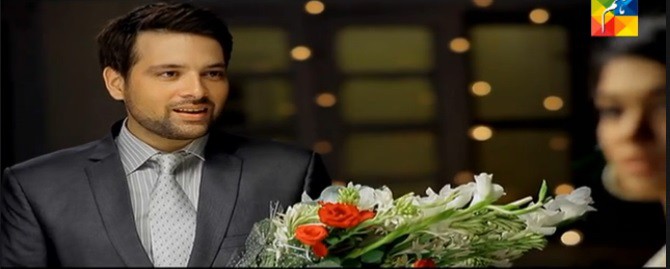 Tonight's episode had quite a few scenes that were enjoyable and well executed. Romaissa's character is getting interesting and so is the story. Some of the dialogues were very witty and the interactions between different characters enjoyable. Sanam Jung looked very pretty in white, I watched this episode with a smile on my face….I am definitely looking forward to the next installment.
Fatima Awan