Waqar and Maheen's track has been going around in circles for many weeks now and the only time these two characters come face to face is when Maheen wants to confront Waqar. Tonight, Waqar decided to do exactly what he promised Neelam he would do and Maheen fell for his lie immediately. However I don't really understand when Waqar flirted with Maheen? He was leaving for England and Maheen stopped him, did I miss something? Having said that, I must add that the fact that these two have never really shared their feelings with each other made this entire development convincing. The lack of communication is the main reason why it was so easy for Waqar to fool Maheen. Also, Maheen has a big ego therefore she will never question Waqar's action. Am I the only one who finds Ami Begum's exaggerated reactions to everything around her funny now? Like every other episode, I felt for Waqar more than anyone else. I am glad though that for once Ami begum did not misunderstand him. She knows that he is lying but even then, that thappar was totally uncalled for!! Ami's begum is a wise woman whose intentions are at times right but her actions most often are so wrong and off-putting!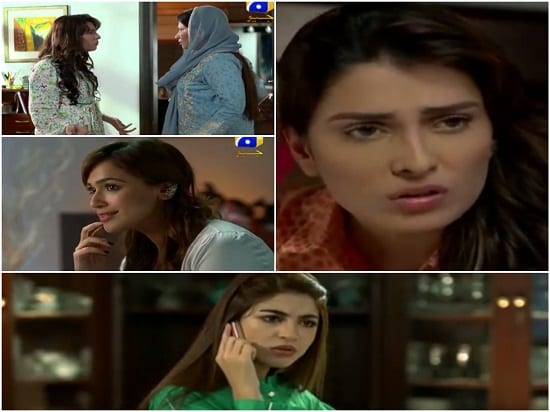 Fajr's role in Maheen and Waqar's track in this episode was difficult to relate to since she has always been shown as someone who takes wise decisions. She knows just how impulsive Maheen is and what frame of mind Waqar was in but even then she went and told Maheen everything. Ali and Wali were getting plenty of screen time in the first 13 episodes or so but all of a sudden, they are completely out of the picture. Wali's character in particular was always highlighted as an important one yet he is nowhere to be found now!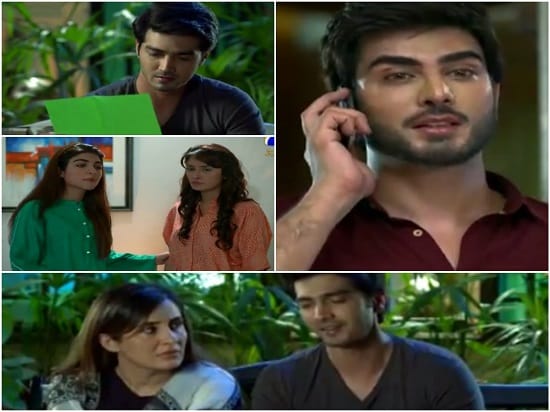 For the first time Jia and Maheen had a serious conversation about Jia's personal life. The viewers never knew that Jia had shared these details with Maheen because their conversations usually revolve around Waqar. These conversations should have been shown; Jia's sentiments and Maheen's reactions to them would have been interesting to watch. This way, the viewers could have seen the difference between the two. Tonight, when Jia told Maheen what her plan was, Maheen could not relate to Jia's frame of mind. Right from the beginning Jia has been shown as someone who has a lot of pent up anger therefore the negativity with which she is dealing with the situation is completely in line with her character. It was rather odd watching so many characters dressed to impress in the middle of the night especially Maheen's mother, Ami begum and Fajr. It is good to see Mehrunissa's character shaping up to be one of the most sensible characters in the play. Saman Ansari has always chosen to play significant roles which surprise you especially towards the end and she always excels in them.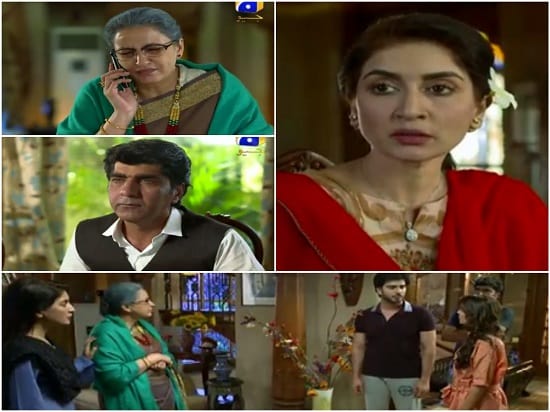 The story is moving forward gradually and it's about time that it came to an end since we have seen Waqar admitting he loves Maheen and then denying it not once but twice now. The preview of the next episode showed Ami begum reflecting on her actions and Maheen promising Gulrez that her barat will go on his foxy! I am definitely waiting to find out how the drama ends because there is still a possibility that Maheen and Waqar might end up together. I also want to know what happens to Gulrez in the end since the first episode suggested that his track ended tragically. I still think that this drama could have been a lot more entertaining if the director executed it differently.
How many of you watched this episode? Do share your thoughts about it.