This episode laid the foundations for what is coming ahead. Arman is now completely trapped and he has no choice but to get married to someone he could never even consider marrying. I must say that Mohsin Abbas yet again was the star of the show tonight. His exceptional and mature performance has completely won me over. Asif Raza Mir and Kubra Khan are equally impressive. Shaheen Khan got way too much "scream" time in this episode. The preview of the next episode however suggested that there is a reason why her character is being given so much screen time. The conversation between Pareesa and Mehmood which most of us were looking forward to turned out to be a dream sequence or so it seemed. This conversation showed Mehmood telling Pareesa how his life completely changed after he violated her. He turned towards religion hoping that he will be forgiven but he still continued working in the same house and the way he talked to Pareesa in the previous episode went to show that he had not changed much.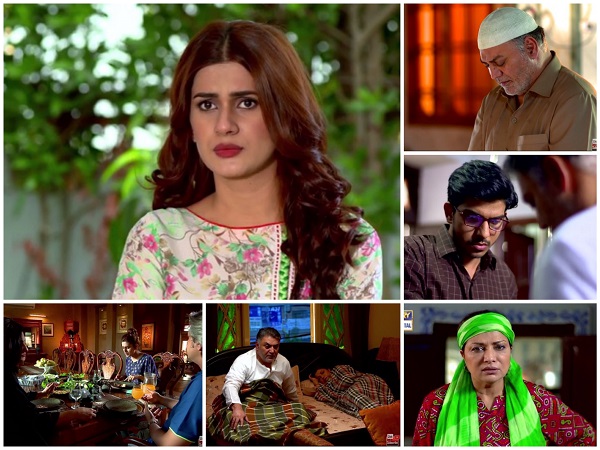 Arman turned towards his college friend Zara (Sundas Tariq) for help, which basically went to show that he was going to leave no stone unturned to ensure that this marriage did not take place. I cannot praise Arman's character enough. He is extremely likable and you completely understand why he does not want to get married to Pareesa. I am however having a tough time relating to Pareesa's mother's fixation with her marriage. She was shown giving Pareesa other options a few times but now she has stopped trying to understand her daughter and thinks that marriage alone is the solution to her problems. It would have been nice if she also gave her the option of staying single for a few years and it was Pareesa who insisted that she wanted to get married since we know why she is so eager to get married to Arman.
Pareesa has been reliving what happened to her so many years back every single day and at the same time it seems like she was looking for a time and opportunity to channel all her anger and hatred towards something which would torment Mehmood. We don't know yet what Pareesa has in mind but for now we do know that she thinks that living in Mehmood's house and getting married to his son would be a punishment for him. Pareesa is emotionally disengaged from her surroundings all the time. Her only attachment is with her plants or with her maid's daughter and that too because she feels she needs to protect them. Because of her frame of her mind, she does not care how her decisions are effecting the people around her. Also, deep down she feels that her parents were not there for her, they could not protect her therefore she owes them nothing. Pareesa's character is complicated and so far it has been translated on screen quite well. Except for Kubran Khan's outlook everything else about this character makes perfect sense. A simple look would have suited Pareesa's character more than this made up look.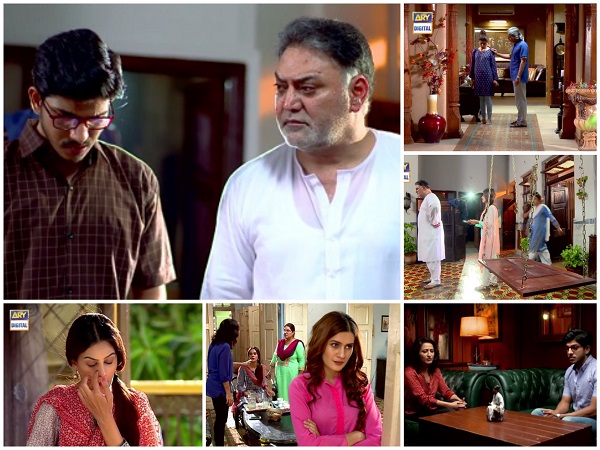 Some of the scenes in Arman's house were not very entertaining because of all the screaming but other than that the story took an interesting turn with this episode. Muqabil has some exceptionally impressive performances to its credit, the story is unpredictable and it keeps on giving me a reason to look forward to more.
How many of you watched this latest episode? Do share your thoughts about it.