Honestly, I wasn't happy in the beginning but rather irritated when the story was flipped between present and past But slowly and gradually it started making sense and not just that it was yet again a treat to read.
Ek Musfat Aalim-e-Tanween main, so literally this episode was all about Aalim-e-Tanweem meaning in a state of hypnosis and every character was seen experiencing the retrospective state.
So,the episode started off with a picture of court room and I assume all the Namlians would have been so happy as this is what Saadi wanted i.eTRIAL.
Let's get inside the court and I believe you all will be seated with Yusuf's Family…Bring on the game Hashim Kardaar!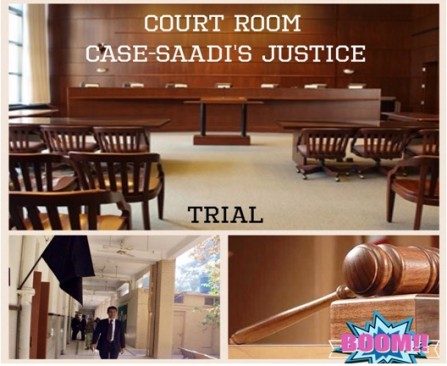 1- In the first part of the trial as Zumar was defending Saadi or putting forth his character, Hashim kardaar went into Aalim-e-Tanweem and we were disclosed with the most possible guess that the passport weren't sent by Dr.Aiman and I am now pretty sure it must be Saadi's plan.
2- I appreciate the professionalism of Hashim, although he is evil and I don't like him but the way he was gathering and noting down the cards Zumar was playing Man, they are exceptionally smart, especially when he noted" Ghareeb card."
3- So, we got to know that Hashim did not want to get into the trial because there is still some insaniyat left in him, he is not at all a wehshi. He did not want to crush and demoralize the character of Yusuf's and definitely he had to do the character assassination because he had no evidence against Saadi.
4- Once again a loser Aabi, I want to say to Zumar that "aap itni bhi zaheen nahi hain jitni main samjhti thi", Mamun was mortgaged..Really Zumar ☹
and how cheap Haroon Obaid is that he didn't even think of his own daughter and used her to trap the Kardaars and Aabi knowing that she was misused still tried to instill the idea to Faris Ghazi that what she can do for him, Zumar would never ever dare to sacrifice that much.Thankfully,Zumar told everything to Faris before all the hype that Miss Red created so their relation didn't suffer.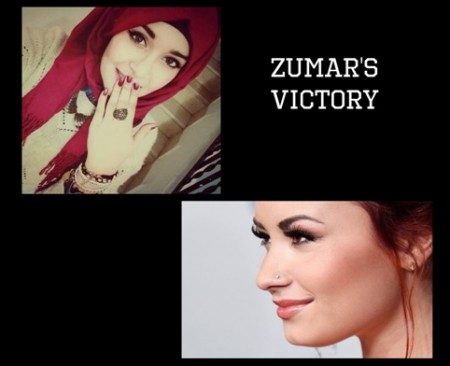 5- Yayy! Ahmer is with team Faris and it was good to see him joking with Zumar and she advising him to stay away from Kardaars to be safe.
6- How Hashim got into the trial was actually divulged quite late but when Aabdaar was cunningly forcing Hashim for this trial, I was like this girl is evil genius and the dialogue in the brackets were( I am not doing this for you Faris) I thought she must be the reason for us to see Hashim in the court room but Nah! It was our Saadi.
7- Haneen giving Aabdar a cure to her emotional state but she refused it because she fancies the idea of staying and being in love. I did somehow feel that Faris will give her that same book as his waada of giving her something worth having…u remember?
8- Mrs.Javahirat ..Isse zyada kya giraingeen nazroan se? she tried to destroy Zumar's life completely by sterilizing her. I mean this is the height of disgust, these Kardaars are in a deep valley of horrendous and evil crimes.
9- The nok-jhonk of Zumar and Faris was sweet as always that scrabble part was so adorable…Next time you play scrabble make sure to use "Zumarise"
"Faricissim" and "Ghazi"and it was good to see Faris and Zumar taking over the job of a dictionary and describing the definations of these newly added words.
10- Awww, Aabi is not that evil, the writer tried to make us feel for her and honestly, I felt she was nice and being compassionate when she was observing Saadi and helping him to get out of his fear.Evaluating NDE is quite amazing :)
11- About Nausheervan the less said is better, he knew that Hashim was not doing this ONLY for him but rather he was doing all this for himself. So selfish Hashim! But this is what is expected from you!!!
12- Faris revealed all the crimes of Khawar to his son, to torture him for his committed duty for Hashim Kardaar.
On the whole, I found that past present shifting idea a tad bit boring in the start but after that it all fell into place as the writer has a record of associating the situations and the characters as I experienced in JKP.A fast paced,power packed and happening episode it was with memorable and light moments of Faris and Zumar cute nok jhonks and they are specifically important as the novel revolves around serious crimes and to lighten the mood we really need these adorable fights! That Dau number insan is hilarious and that jhoot ko sach kardena about Zumar, I must say their tantrums are fascinating.
This novel is heading towards the end and few of the characters are going to shock us if we aren't good at guessing!
There is still that Sarah part and Aabdaar's dialogue where she says I will speak against all of you.. this all shows that in the next episode these will play mind games and will mark the victory for Yusuf's Family.
Can't wait more to read the next episode, apologies if I missed something.
Do share your views about this episode of Naml.
Asma Jamali