The biggest strength of this drama serial so far is that it is completely free of clichés. The problems between Azlan and his wife are not there because Azlan is cheating on her or because Azlan's mother and sisters are conspiring to create misunderstandings between him and his wife but the problems between them are the sort which we do not see in our dramas very often. We do see people belonging to lower income houses in our dramas having financial problems but these problems have never been the main plot of a drama. Naraz has a brand new plot which is very convincing. The flaws in Azlan's personality were highlighted right from the start therefore one can easily relate to why someone like him would feel worthless without money. In these episodes we saw Azlan struggling to make changes in his personality, to meet the demands of his 'new' life but Fariha's sister's attitude made it impossible for him to stay in that house and his ego which was already hurt was bruised even more because of everything that happened.
Although Azlan is guilty of having a big ego which landed him into trouble in the first place but he has certain good qualities as well. There was a time when this man was the perfect husband and father but all of that changed when he lost the money. Fariha was more than willing to stand by her husband's side but Azlan felt so worthless that he started feeling like a victim himself and at the same time he feels this dire need to prove himself to his wife. His ego did not allow him to stay with his wife because he thinks he does not deserve to be with her until he can buy her a decent house and take care of her but it was also because of his ego that he took his son with him. He did not want his son living in a house where his father was not respected. Fariha's character is very different from the usual women we see on screen too. She is very practical and logical. Now that she feels that she might not live for too long, she is trying her best to let go of her son. In this recent episode it was good to see her reaching out for Azlan but when she did not get through to him, she decided to give up on him completely. Azlan is an extremist who likes to do things his own way. He feels that he shouldn't even get in touch with his wife until he has enough money to keep her with him. The logic is very twisted but I have no problem relating to his character because it is easy to understand why someone like him would feel this way.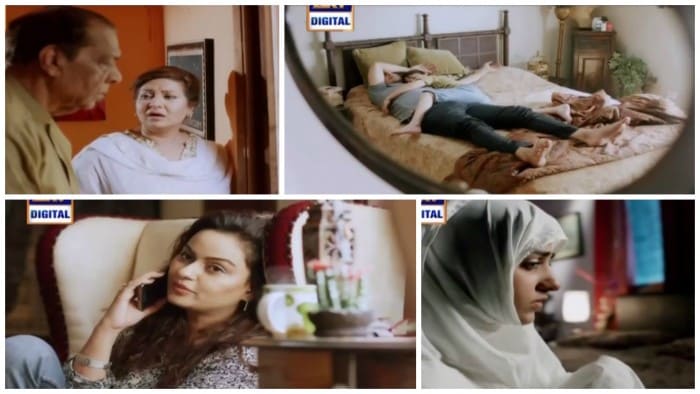 Another things about this drama which is very refreshing is the side characters. Whether it is Asad and his wife or Fariha's parents, all the characters have a very positive attitude. None of these people are trying to break Azlan and Fariha's house in any way and none of them have contributed to the problems that are there between this couple. Everyone on the other hand is trying their best to give them the right kind of support. Asad's advice to Azlan is always spot on and Fariha's parents are always more concerned about their daughter and her husband than 'the marriage'! Never once have we seen Fariha's mother treating her daughter or even her son in law as a burden. Both the parents are sensible people who understand Fariha's problems and support her but at the same time we never see them blaming Azlan either. They have faith in their daughter and do not doubt her in any way. I must say that I had some serious reservations about Ayesha's character and her relationship with Azlan but so far their relationship has been covered very well.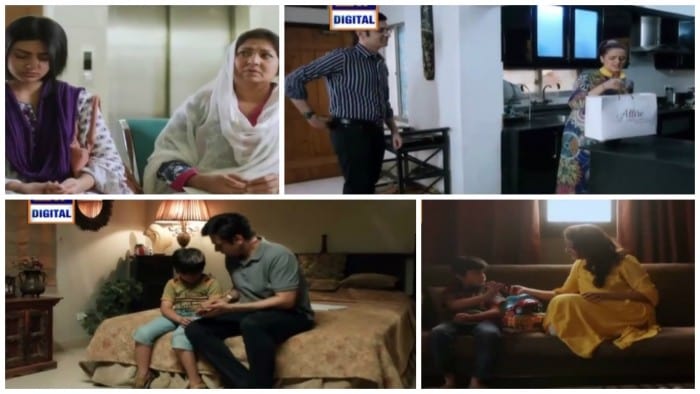 The characters and story of Naraz is very different but the weakest link of this drama is its slow pace. You want to know what is going to happen next but you're somewhat disappointed when nothing much happens when a new episode finally goes on air after a week. The story is moving forward gradually but if the drama had a fast pace then it would have been even more engaging. All the actors have done a commendable job including the child star. Faysal Qureshi and Sarah Khan have nailed their characters and I absolutely love the way the loving parents have been translated on screen.
Have you been watching Naraz? Do share your thoughts about it.
Fatima Awan