This play would be much more bearable if everyone spoke faster, thought less and of course talked sense. The opening conversation between Neelam and Wali was too long and too annoying. Fawad Khan's expressions were very misleading in many of the scenes. Did the director request him to give people dirty looks? Usually Fawad Khan is one of those actors who convey a great deal with their expressions but his performance has been very disappointing in the past few episodes. He looks bored and disinterested most of the times. Numm may not be a masterpiece but since he chose to be a part of it, he could have given it his best even if he realized he didn't make a wise decision by choosing to be a part of the project.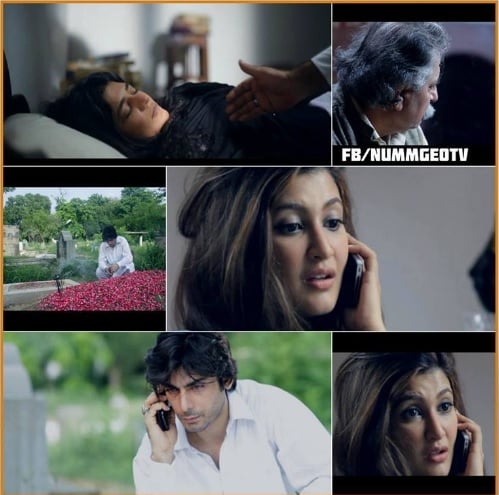 I totally failed to understand Qasim's new found confidence especially after watching him run for his life when Wali came back home. The scenes between Mahjabeen and Qasim never have anything new to offer; it is the same thing over and over again. The way these two meet is also very unbelievable. There was talk of inheritance today between the two, Mahjabeen told him loud and clear that no one was going to give him his share even if they found out who he was.
The scene in which Mahjabeen pours her heart out should have been very moving but somehow I didn't feel for her at all in that scene. That is the worst thing about this play; I feel completely detached from the characters.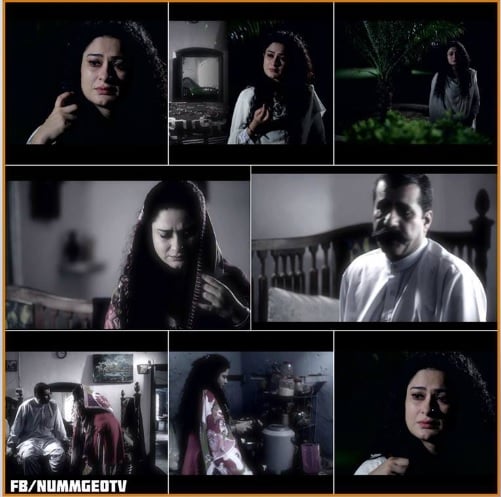 It was good to see Wali smiling after what seemed like a very long time when he managed to make the workers happy. His conversation with Bare Sahab said a great deal about how Wali felt about him. Sometimes it seems like Wali does not have any respect for him at all. Bare Sahab does not have the courage to face Amtul because for some reason he must hold himself responsible for whatever happened in the past. Fawad Khan really should stop mumbling ASAP, I am tired of trying to understand what he says in different scenes. The viewers found out more about Mahjabeen's background today. the flashback scene went to show that she didn't come from a very well off family.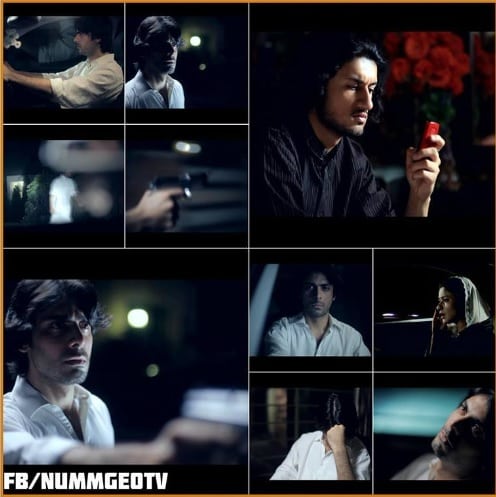 The preview of the next episode showed that Wali and Qasim finally come face to face and for some reason Wali decides to give Mahjabeen her share of inheritance. Honestly speaking, I have totally given up on this play. I find nothing unusual or fascinating about it at all. It isn't even one of those plays which you can continue watching out of curiosity because you know that the next episode is going to be just as dull and boring as the last one! I couldn't care less if Wali killed Qasim or Mahjabeen committed suicide or Neelam decides to elope with Minahil's class fellow!
Fatima Awan