This was yet another badly directed episode of Numm, so no surprises there!! Like always, I kept on waiting for the time when I will feel something for someone in this drama but I couldn't help but get annoyed over and over and over again. The scene in which Qasim put the gun to Wali's head was extremely unimpressive; the actor playing Qasim needs serious acting lessons. If the director tried to show Mahjabeen's (motherly) love for Wali through this scene then this was a failed attempt at doing so. Wali sat there frozen with absolutely no reaction after Qasim walks away and Qasim handed over the gun to mommy like he was a little kid playing with a toy gun which he was not allowed to touch!
Neelam and her mother's "emotional" scene was just plain cold. The conversation between the two was meaningless and absurd. All this time Neelam's mother did not get the time to shop for her ladli beti's first child…oh really? Minahil's rants in the middle of this very emotional conversation was another pointless addition. Kanza Wyne's dialogue delivery remained beyond hopeless. Wali and Neelam have grown apart in these past few months because Wali is very "distracted" at the moment! Can't he focus on work, Mahjabeen and Neelam at the same time? He is definitely not good at "multitasking'! The Neelam/Wali who will make tea flashback scene was too long, the director could have easily added a few short clips with the OST playing in the background and we would have gotten the hint!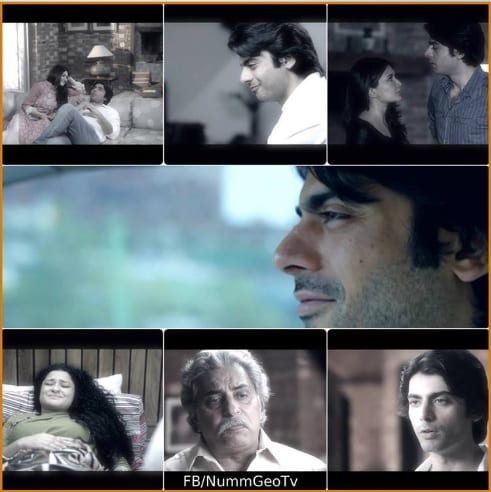 I must give credit to Mahjabeen for raising a good kid who has grown up to be a responsible young man who is looking out for her now…bravo! I am glad that the relationship between the two is that of a mother and son and nothing more than that. Wali is looking forward to going back to Neelam once all this mess is sorted out.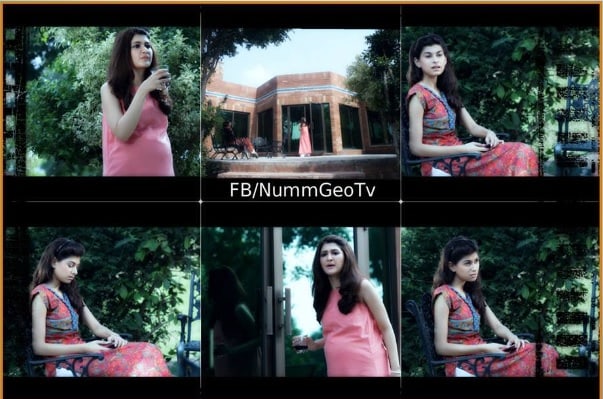 The way things have turned out in Numm shows that it wasn't such a bad story but the way it was shown to us on screen was very unimpressive. The way the director kept the viewers confused about Mahjabeen's relationship with Wali was quite unnecessary. Also, the manner in which the mysteries regarding the past were dragged till now did not help either. Too much screen time was given to conversations that did not add to the story in any way. Many of the scenes which should have been very impactful just left the audience with more questions. I have said it before and I am going to say it again that I have been unable to relate to any of the characters in the play. That, in my opinion is the biggest failure of this drama.
The good news is that according to the Numm facebook page this was the second last episode of Numm. I am glad we will not have to bear with 20 plus episodes of this play. I think we all deserve to celebrate next Saturday:)
Fatima Awan