Tonight's episode of Parizaad focused more on Bubbly reuniting with her family in the first half and Parizaad putting his life on the line yet again for someone else. The kind and sensitive side of Parizaad's personality was always apparent but as the story is progressing forward it seems as if he lives only to please others. As a viewer who is completely in love with this character, I feel that Parizaad does not consider himself a priority! The meaningful and well-written dialogues always manage to make Parizaad an absolute treat to watch. While Ahmed Ali Akbar always impresses, tonight Saboor Aly and Noman Ijaz were beyond amazing. Saboor's expressions when she tries to toughen up were outstanding.
The amazing camera work definitely adds to the impact different scenes have since the director makes sure that all the expressions are captured. Noman Ijaz is exceptional as Behroze Karim; a man who does not show all his cards and always surprises. Even though the story is not going in the direction I imagined, Parizaad's script and its execution set it apart from the crowd. The performances also make all the difference. I feel for Parizaad, understand his need to please, and find myself rooting for him.
Putting Others First
Parizaad set out on a journey to get acceptance and hopefully love. Initially, his main purpose was to earn money and when this journey started there were times when I felt that he might do something against his nature or principles for monetary gains. However, one thing is well established by now, Parizaad's basic nature will remain the same no matter what! He has not been able to compromise on his principles at all; in fact, he has not even tried. As someone who always followed his heart, Parizaad continues to do just that. Perhaps that is the reason why he has met many people along the way who value relationships more than financial gains. Even though we were never told or shown how and why Behroze Karim started trusting him so much, it seems as if he made the right decision by not giving up on him.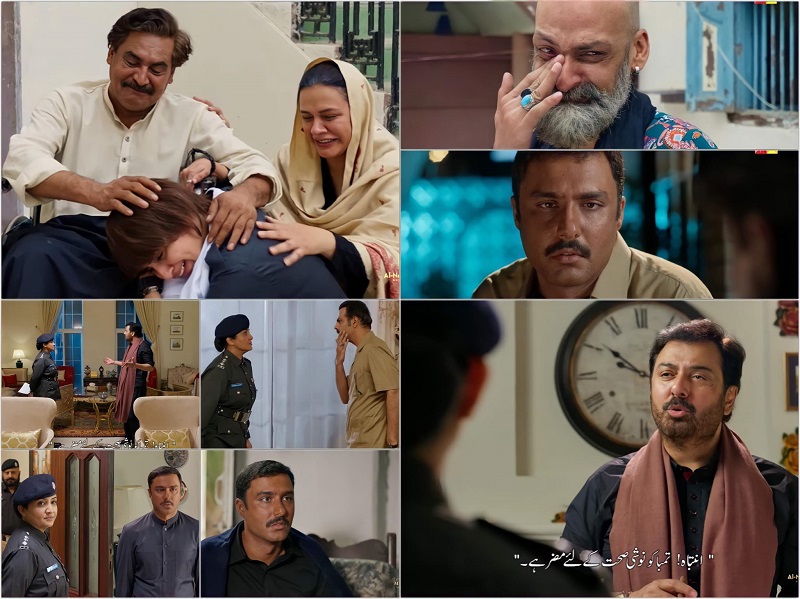 Tonight's episode opened with Parizaad setting out on a journey to find Bubbly's parents. The reunion and the conversations were written beautifully. The writer highlighted the gender identity crisis and the resulting issues in the previous episode as well; in this episode, he did a splendid job by letting the viewers hear all the possible perspectives. This conversation highlighted Bubbly and his parents' challenges in such a way that I was completely in awe. A father's apology, a mother's regret but most of all a family's acceptance of a child they always loved but did not have the courage to accept. This was such a heart-warming development tonight and even though this did not affect Parizaad's journey directly, it highlighted such an important social issue in the most impactful manner.
The Investigation
Badar Munir managed to do exactly what she had promised and this track was also taken forward intelligently while keeping viewers at the edge of their seats. When Badar Munir announced that she had the arrest warrants, the viewers were just surprised as her when Behroze calmly presented the bail orders! Even though earlier it seemed as if he really did not care about the consequences! Parizaad entered right at the time when Badar was there, Behroze's remarks made me laugh! He really did not want him there. The preview of the next episode suggested that Parizaad has a plan and he will do something that will change the course of this particular track. I am waiting to find out what that is going to be!
Final Remarks
Tonight's episode of Parizaad was all about self-sacrifice, love, and loyalty. The emotional element of the drama continues to be on point. This is one of those few dramas in which the close-ups are used intelligently throughout. The close-up of Guru ji crying when Bubbly went away with her family was the best tonight. Parizaad has an interesting feel to it, overall. I was not too keen on watching the investigation get so much screen time but tonight I enjoyed that particular part of the episode as well. It gave this episode a thriller kind of a feel. I am eagerly looking forward to the upcoming episode.
Did you watch tonight's episode of Parizaad? Share your thoughts about it.