This second episode of Parizaad was much more interesting than the first one. It was wholesome and ended too soon. The last scene came as a complete surprise! The director deserves tons of credit for doing justice to the screenplay by ensuring that nothing goes unnoticed. It was difficult to predict where everything was leading therefore the element of intrigue as well as where it ultimately lead promised that Parizaad will have a lot of surprises in store. The artsy feel of the drama coupled with an unusual storyline continues to be its main attraction. After watching this episode, I am even more eagerly looking forward to the next installment. The performances were just as impressive as the execution which made this episode an absolute treat to watch.
Surprising Turn
Tonight's episode opened with the entire mohalla turning up on Parizaad's doorstep and ultimately he faced the worst humiliation. His reaction to all this was the best part of this episode. He was angry and at the same time contained because he wanted to protect Naheed more than anything else. Even though he is clearly attracted towards Naheed, he listened to Shoka and decided to follow Naheed! This went to show that he was not a fool. I am glad that the writer has not shown him as a bechara. There were times tonight when I felt that he might have a dark side to him as well. There is definitely a lot of pent-up anger, a likeness for Naheed and the fact that his beloved sister likes Majid. Also, the fact that Naheed also used him for her advantage and hurt his feelings gives him enough motives to do something completely unexpected.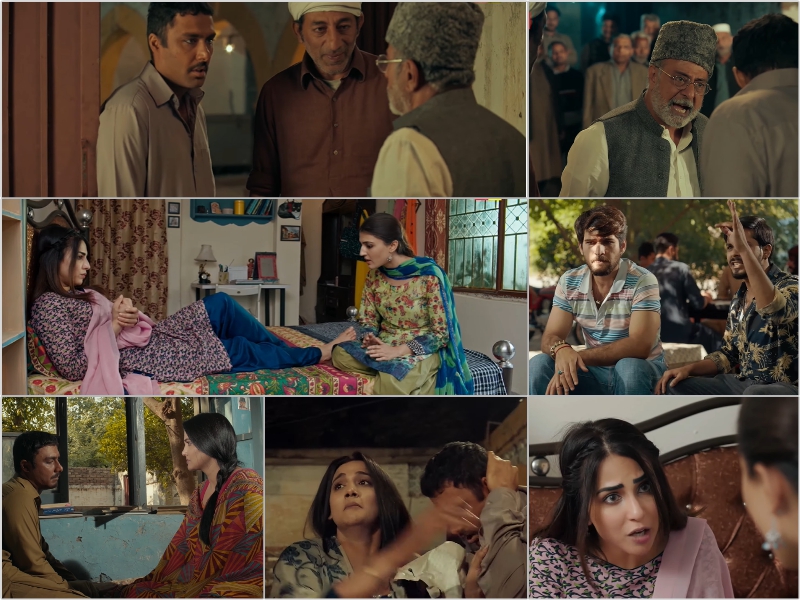 The personalities of all the characters and their relationships with each other were established well in this episode. The first episode only gave a few hints and everything was shown with much more clarity tonight. Parizaad's brothers did not give him a chance to explain himself, his bhabhis were eager to see him getting ridiculed. His sister is the only person who had faith in him and even Naheed's mother and sister trusted him more than his immediate family. There were some scenes in the first episode that indicated that Naheed had a colorful personality but even then her secret relationship with Majid came as a complete surprise. Majid seemed like a plain character but that is definitely not the case! He goes around preaching to others and has an outward appearance that is completely different from his actual personality. Just like Naheed he has a reputation of being a 'sharif' person who won't go against the norms of the society but that is only a façade. That's why Parizaad was completely shocked, he was following Naheed because he doubted her but he never expected to see Majid there with her. Naheed also made it quite clear that she was simply using Parizaad to cover up for herself and that no one would ever doubt him since everyone knows she would never be involved with someone like him. This particular aspect of people's opinion about Parizaad has been repeatedly been shown, I am guessing there must be a reason why the viewers are being shown such scenarios multiple times.
Everything from Parizaad's brothers' outrage to his sister's support for him was shown so impactfully on screen. All of Naheed's sister's questioning made sense and also the fact that Shoki ran away instead of talking to Naheed. It wasn't just the fact that Naheed screamed but the actual reason was that she was not alone there. That also explains why she is so fond of studying on the rooftop.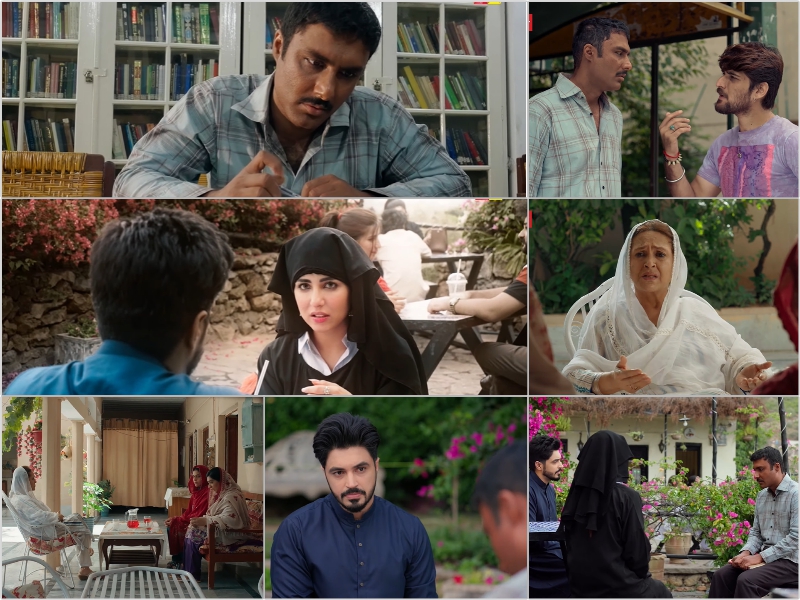 Final Remarks
Tonight's episode was picture perfect; the script and the execution both were on point. Ahmed Ali Akbar's performance and Parizaad's character have been the highlight of this first episode. Through this role and the way Ahmed Ali Akbar has translated it on screen; he has shown his versatility and range as an actor. In every single scene, his reactions won me over completely. The background music and cinematography were yet again used intelligently to add more substance and meaning to every scene. I loved how Parizaad mentioned his "dil" (feelings) in the last scene and just like always they were brushed under the carpet! Everyone thinks he is incapable of feeling anything at all because of the way he looks. So far the writer has managed to put forward a relevant message – it is wrong to dismiss and discredit a person because they do not come up to the beauty standards of society. The overall treatment given to the drama definitely adds to its appeal. The premise of the story and the characters so far are not run of the mill either which is always a big plus for any drama. After watching this episode, I am more excited about Parizaad than I was after watching the first episode.
Did you like this episode as much as I did? Share your views.