This latest episode of Pehli Si Mohabbat laid the foundations for perhaps some of the most important developments in the upcoming episodes. Yet again, the writer made sure that the stage was set for something which I am guessing will be drastic. This episode wasn't as impactful as the previous one but it was definitely one that added something new to every track. Aslam and Rakhshi's helplessness never ceases to move me; they are constantly going through a different hell whenever they think they have already been through the worst. I find myself completely involved in all the tracks and the emotional element of every episode supersedes all the other aspects.
I missed watching Zainab and Aslam together in the same frame tonight. She did go to talk to him but for some odd reason, the viewers were not shown what they talked about. All the scenes in this episode were meaningful and they hinted towards certain things which might change everyone's lives forever. Sikandar's bitterness is too deep-rooted therefore nothing that Zainab says can change his decision. When Zainab said that she expected him to comply immediately, she voiced the opinions of most of the viewers. Aslam and Akram's emotional moment was the highlight of this episode; those few seconds of bonding were so special. Sheheryar Munawar's brilliant performance throughout has made this character truly come alive on screen. HSY is equally convincing in the role and even though Saleem Mairaj looks too old to play this role, he is definitely giving a solid performance.
Failing To Let Go
Sikandar's inability to let go of whatever happened in the past and failure to move on is impacting not just Aslam and Rakhshi but also Zainab's life. Taking Rakhshi to Akram's shop was a way to pressure Zainab even more. He holds Zainab responsible just as much as he does everyone else and he probably is bitterer than ever because Zainab refused to share her actual situation with him. His sole interest in getting married to Rakhshi is to make Zainab's brother's life a living hell. Aslam and Rakhshi's meeting this time around was such that you couldn't help but feel for them more than ever. Aslam had been dying to meet Rakhshi and now that he finally did get to see her it was in the most disastrous of circumstances. For once Akram understood his pain and also knew why Sikandar decided to bring Rakhshi there. It was actually good to see Rakhshi protesting a little, she also refused to sit in the front seat with Sikandar, which was a minute detail that showed that Rakhshi was not going to hide how she actually felt about Sikandar.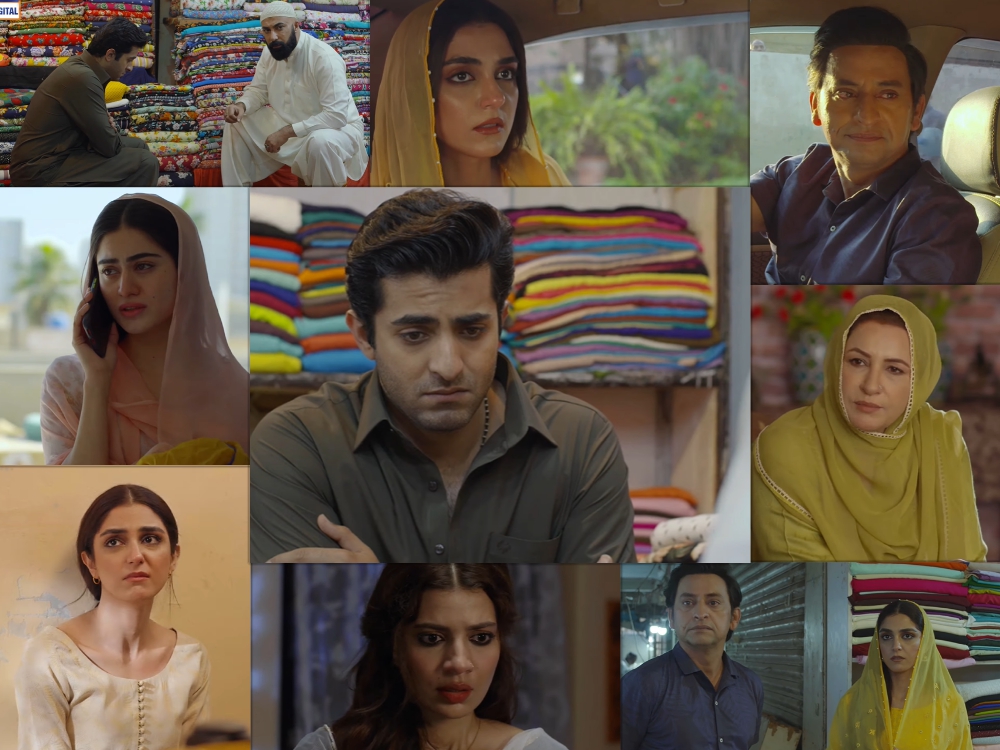 Murad and Sikandar do have a few things in common. While Murad claims to 'love' Zainab, he is also constantly reminding her of her past and expects her to love him even though he has never loved her unconditionally himself. He has always judged her and reminded her of the past which has made Zainab bitter but she chooses to be patient. Her compliance annoys him because he is constantly looking for a reaction. Since Zainab really is someone who shows absolutely no emotion in front of him, his state of mind and his dialogue tonight made perfect sense. While you understand why he is constantly frustrated and feels insecure, you also feel that he hasn't really given Zainab the kind of love she needed in order to heal and love him back. He has done the bare minimum and Zainab is doing just that too! Their loveless marriage will probably end with a tragedy. Unfortunately, both the men in Zainab's life proved to be equally selfish.
Zainab has been taking a lot of risks and it seems as if Murad has started suspecting her as well. Her bhabhi's dialogue in this episode also suggested that Murad might find out what she is up to at some point. The viewers found out today that Sikandar got Faiz Ullah a house right next to Zainab's house yet no one knows that just yet. Zainab however knows where Rakhshi is now and the preview of the next episode showed that she will go and meet her with a proposal that Rakhshi may or may not agree to. Most of Rakhshi's defiance in this episode was directed towards Nargis, she did not talk to her father directly. Nargis also knows that it is too late to cancel the wedding therefore she keeps on telling Rakhshi to go ahead with whatever her father has planned for her. Rakhshi's sole concern continues to be Aslam's well being and she is getting more frustrated as the wedding gets closer.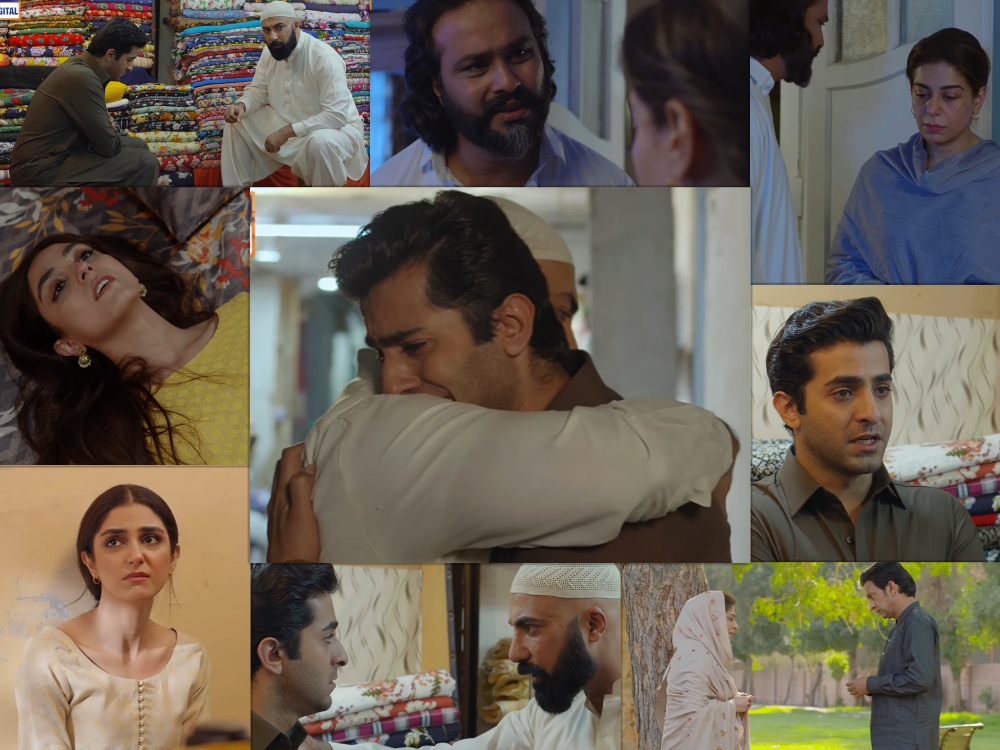 Final Remarks
This was another emotional episode of Pehli Si Mohabbat with some really impressive performances. I also love the way the director has used the OST to add to the intensity of the scenes. The next episode promises to be even more powerful. Will Rakhshi agree to run away with Aslam? There was definitely some change in her overall stance in this episode, if she takes such a decision it will make perfect sense. Right now, the story is both unpredictable and extremely enticing. I can't wait to watch what happens next.
Did you watch tonight's episode of Pehli Si Mohabbat? Do share your thoughts about it.