PEMRA Complaint Cell for October 2013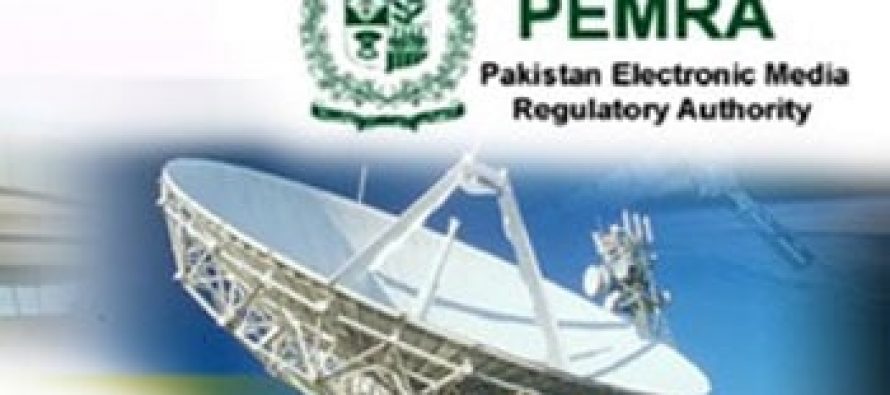 Pakistan Electronic Media Regulatory Authority (PEMRA) is responsible to monitor channels and content that is being aired. PEMRA also has a complaint cell where complaints against a TV channel or  content of a channel can be lodged online. Month wise logs of complaints against all channels is also accessible from PEMRA website.
A glance at summary of all the requests logged in recent concluded month of October 2013 reveals some interesting figures that Geo group of channels tops the list by an overwhelming majority. Out of total 5,533 complaints logged in October 2013,  almost 95.5%, 5285 complaints are against channels of Geo, while ARY Group is second in the list with 58 (.01%) and HUM TV Group is third with 16 (.002%) complaints.
Complains against TV Channels for the month of October 2013
| Sr# | TV Channel | Complaints Received | View |
| --- | --- | --- | --- |
| | Total: | 5533 | |
| 39 | Geo News | 2345 | |
| 37 | Geo Ent. | 764 | |
| 41 | GEO Tez | 763 | |
| 38 | Geo Kahani | 736 | |
| 40 | Geo Super | 677 | |
| 8 | ARY Digital | 40 | |
| 44 | HUM TV | 15 | |
| 32 | Express News | 10 | |
| 28 | Dunya TV News | 9 | |
| 10 | ARY News | 8 | |
| 30 | ESPN | 8 | |
| 22 | Dawn News | 7 | |
| 23 | Dawn News Urdu | 7 | |
| 69 | Urdu 1 | 7 | |
| 1 | 8Xmusic | 6 | |
| 4 | AAJ News | 6 | |
| 9 | ARY Musik/ The | 6 | |
| 35 | Filmazia | 6 | |
| 64 | STAR Sports | 6 | |
| 53 | Nat. Geo. Eng. | 5 | |
| 58 | Samaa TV | 5 | |
| 11 | ARY Zouq | 4 | |
| 12 | ATV | 4 | |
| 20 | CNBC-Pakistan | 4 | |
| 26 | Din News | 4 | |
| 27 | Dunya TV Ent. | 4 | |
| 2 | A-Lite | 3 | |
| 3 | A-Plus | 3 | |
| 7 | Aruj TV | 3 | |
| 16 | Bol News | 3 | |
| 17 | Capital TV | 3 | |
| 18 | Cartoon Network | 3 | |
| 31 | Express Music | 3 | |
| 33 | Film World | 3 | |
| 34 | Filmax | 3 | |
| 36 | Fox News | 3 | |
| 42 | HBO | 3 | |
| 5 | Abbtakk | 2 | |
| 15 | AXN | 2 | |
| 19 | City -42 | 2 | |
| 25 | Dhoom TV | 2 | |
| 43 | Health Channel | 2 | |
| 52 | N-Vibe | 2 | |
| 54 | News One | 2 | |
| 56 | Oxygene | 2 | |
| 57 | Play | 2 | |
| 62 | Star Asia | 2 | |
| 65 | STAR World | 2 | |
| 68 | TV ONE | 2 | |
| 6 | APNA Channel | 1 | |
| 13 | AVT Khyber | 1 | |
| 14 | Awaz TV | 1 | |
| 21 | CNN | 1 | |
| 24 | Dharti TV | 1 | |
| 29 | DW TV Asia + | 1 | |
| 45 | Hum-2 | 1 | |
| 46 | Indus Vision | 1 | |
| 47 | Khyber News | 1 | |
| 48 | Koh-e-Noor | 1 | |
| 49 | KTN | 1 | |
| 50 | KTN News | 1 | |
| 51 | Madni (Court) | 1 | |
| 55 | News-5 | 1 | |
| 59 | Sindh TV | 1 | |
| 60 | Sindh TV News | 1 | |
| 61 | Sky News | 1 | |
| 63 | STAR Movies | 1 | |
| 66 | Style-360 | 1 | |
| 67 | Ten Sports | 1 | |
Source: http://www.pemra.gov.pk/complaints/
Rashid Nazir Ali
---