Prime Minister Imran Khan unfollowed everyone from his Twitter account, including party officials and party official accounts.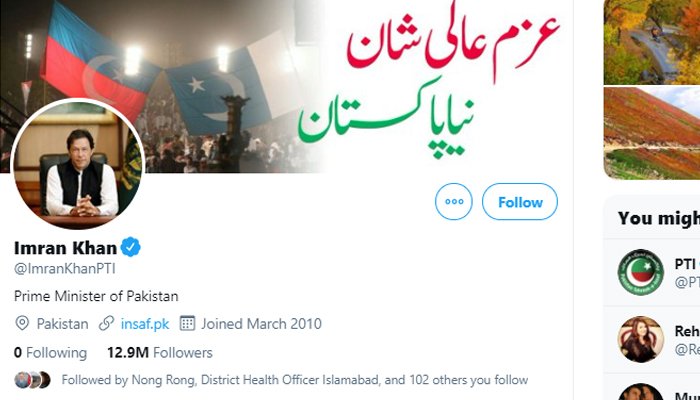 Prime Minister Imran Khan is one of the leaders in the world who is active on Twitter and occasionally makes statements through Twitter.
The Prime Minister has been following his party, charitable hospitals and party leaders on Twitter, but now everyone has been unfollowed from his account.
The unfollowed people include close party leaders, but so far no reason has emerged for unfollowing them, whether it was done by mistake or intentionally. No statement has come out regarding this.
Remember that the number of followers of Prime Minister Imran Khan on Twitter is 12 million.
Prime Minister Imran Khan is ranked 10th in the list of most followed world leaders, while US President Donald Trump on 1st, Indian Prime Minister Narendra Modi on 2nd and newly elected US President Joe Biden on 7th.


The Prime Minister was following a number of important personalities of the country and abroad also including federal ministers, officials and close friends.