Prime Minister Imran Khan shared beautiful photos of autumn in Gilgit-Baltistan on Twitter yesterday, but the photographer has complained to the Prime Minister that he was not given credit.
Yesterday,  Prime Minister Imran khan shared photos of Gilgit-Baltistan and wrote, "Before the onset of winter, four hundred colors spread in Gilgit-Baltistan. This region is one of my favorite places on earth."
سرما کے آغاز سے قبل گلگت بلتستان میں چہار سو پھیلے رنگ۔ یہ خطہ زمین پر میرے پسندیدہ ترین مقامات میں سے ایک ہے۔
pic.twitter.com/qdhGqkZ2Fx

— Imran Khan (@ImranKhanPTI) December 6, 2020
While the post of the Prime Minister was well appreciated by Pakistanis, a photographer Asmar Hussain has complained to the Prime Minister.
Thank you sir @ImranKhanPTI for sharing my picture but it would have been great if my watermark haven't being cropped & credits may have been given to me. https://t.co/HaeXsVQPbP

— Asmar's Photography (@asmarhussain110) December 7, 2020
Asmar retweeted the PM's post and wrote: 'Thanks to PM Imran Khan for sharing my photo, however, it would be nice if my name (watermark) was not cropped from my photo and the credits were given to me.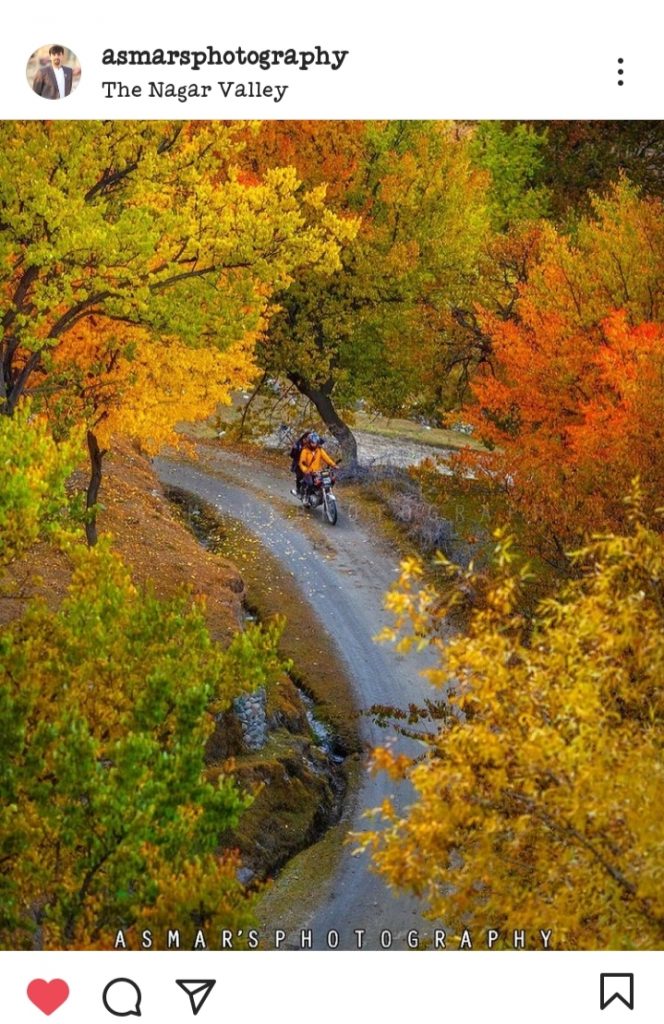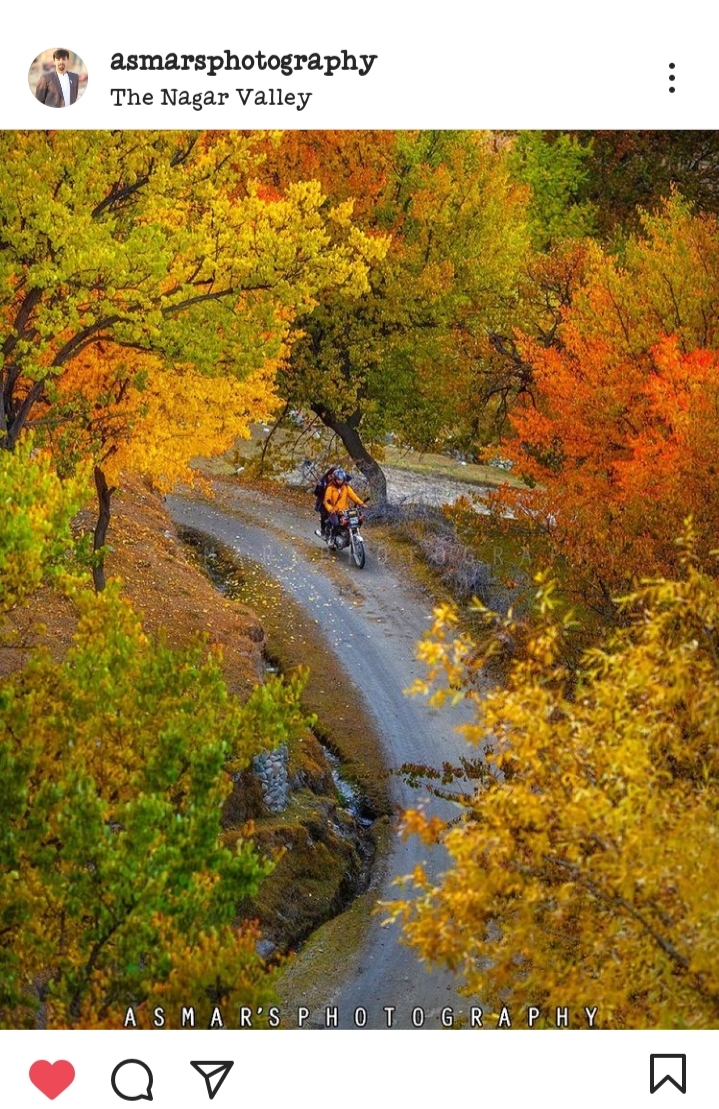 This photo was posted on Asmar Hussain's Instagram account 7 weeks ago and according to the caption, Alex Reynolds, a Belgian tourist, is enjoying a motorcycle ride with Hina Imtiaz, a Pakistani woman, in a remote village in Wadi Nagar. A watermark of photography was also present on the image which  was deleted and then the picture was shared from the Prime Minister's account yesterday.