Ohkay so, even though it was an interesting episode, I am hoping that with the coverage of this aspect of Shagufta's life, they are now working towards wrapping this drama up because we've seen it all & the frequent rifts between Shams & Shagufta should mean that the drama is going to reach its finale.
This episode only covered the clash of egos of Shagufta & Shams. Shagufta is now looking like a gullible yet obsessed little girl who can't think beyond the thing/guy she likes. Shams has clearly grown out of this relationship considering how he didn't get what he wanted, that is why he isn't leaving any opportunity to put Shagufta down but Shagufta is either conveniently ignoring it all or she is a state of denial. Every time Shams utters something negative, Shagufta brushes it under the carpet blaming it on all the tough circumstances Shams has gone through. It is ohkay to love someone blindly, but it definitely is not ohkay to not see the reality. Shagufta actually needs a reality check or may be she has gotten one but is failing to accept it that Shams is not her idea of a perfect husband. The comment that Shams made when Shagufta showed interest in meeting her class-fellows went to show that Shams doesn't trust his wife one bit & he doesn't hold himself back in telling it to her face that he doesn't think so highly of her. Shagufta was definitely taken aback by what he said but she doesn't want to retaliate as she fears that he might go back to Zareena if Shagufta will give him a tough time.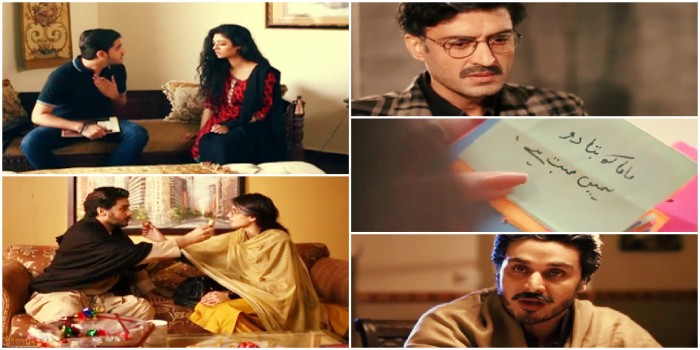 It has obviously dawned on Shagufta that Shams wasn't how she imagined him to be, that is why she is seen sharing her problems with Suleri more as Shams doesn't match her mental wavelength & he doesn't respond in a way that Shagufta feels he should. Shams is just adding more problems to Shagufta's complicated life & they both have started competing with each other in such a nasty way that won't benefit either of them. In all this mess, I actually feel for Noori because she is facing the brunt due to this competition of ownership that her parents have started. Shams thinks he is in control of Noori's life & Shagufta thinks she is because she has done everything for Noori. There were a lot of moments in this episode in particular where Shagufta blurted out the truth about Shams regarding how he wasn't present in their lives, how he hasn't done anything for them, also about how Shagufta doesn't want Noori to become like her mother & also how she wants to marry Noori off to a guy who is well-settled & can give her the security. I kind of understand Shagufta's mentality where she wants what's best for Noori because she herself spent a tough life that is why she wants to protect her child.
I really thought may be Shagufta will understand Noori's love for Roomi but Shagufta clearly told her that he doesn't hold a chance in Noori's life. I think Shagufta is being unreasonable because she herself got married to Shams when each & every family member opposed their marriage. Shagufta not only resorted to lying but she manipulated the whole situation to benefit from it too. Shams wasn't an ideal guy but Shagufta saw him like that, so she should at least consider how Roomi is like & what family he belongs to because that would make her realize that at least Noori chose a much decent guy for herself in her mother's comparison.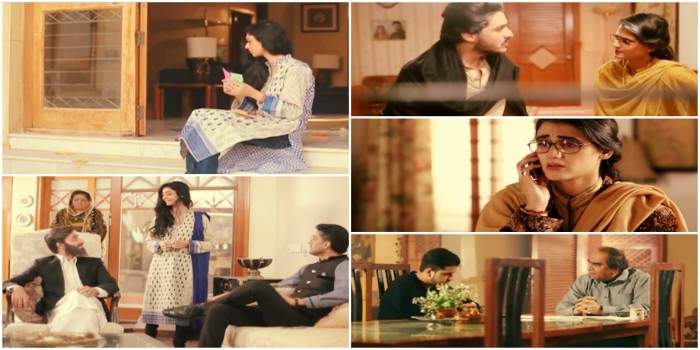 Shams has actually lost his marbles. He is now ready to get his daughter married to a guy of her father's age just because that will multiply his chances of getting back into politics. Shams thinks Ameen is far more resourceful & powerful than Suleri that is why he doesn't find it odd to see him as his son-in-law. Shams really hasn't achieved anything in his life but at least it wouldn't been a great sight to see him attaining some basic common sense. Shams is just competing with Shagufta & he wants to make her realize that he has a control over Noori's life too, which he clearly doesn't as he never was a father figure to her, so how can he take such an important decision of her life? Yes, even though Shagufta is also being unreasonable, but at least she found a pretty decent proposal for Noori so as far as Shams goes, he really has lost his sanity & sensibility.
The preview of the next episode suggested that Noori will finally take a stand for herself & I guess she should because Roomi is a nice guy & far far better than Shams; someone for whom Shagufta hurt so many people. I liked the suggestion of Roomi's father that he will ask Shagufta's Chachi to come along, may be that will be enough for Shagufta to accept Roomi as he actually belongs to her family. Things are going to get ugly between Shagufta & Shams, but I wish they wrap this drama up in next 2 – 3 episodes because it will keep the charm intact & won't be ruined by unnecessary dragging. Please share your thoughts about this episode of Preet Na Kariyo Koi.
Keep Supporting,
Cheers,
Zahra Mirza.