Ohkay so, this episode of Prem Gali probably had nothing to offer. The only good thing that happened was Luqman finally finding out the truth & learning that he had misunderstood Joya & her feelings right from the beginning. However, it was also quite frustrating because this was the 24th episode & to see this misunderstanding prolong for so many weeks was anything but funny. Throughout this drama, Faiza Iftikhar has actually imparted some perspective-altering messages however the way Hamza & Joya were unconsciously being guilt-tripped into believing that they were doing something wrong looking for their freedom wasn't right at all.
Clan of Obsessives
Over the weeks it has been established that the personality trait Hamza & Joya's family members share is being obsessive. They all are obsessed with one thing or the other & it is actually painful to see them taking their obsession to another level. I am really glad that Rahat has taken a backseat for a few weeks because she was quite the front runner in the race. Shireen has become another unreasonably obsessed character who fails to understand that there could be another side of the picture too. The way she is barging into Mazoor's office every other day trying to fight him is not amusing either. So far everything Manzoor has said makes sense & I liked that he forced her to think about the reasons her daughter was drifting away. However, I will say that all the hype & excitement there was regarding Manzoor & Javed Sheikh's presence has fizzled out pretty quickly. He definitely has been wasted in this space & it seems any other actor could've played this role because the director failed to give Manzoor's character & Javed Sheikh the treatment they deserved. In every other episode, he barely has a few dialogues & that all there's to it.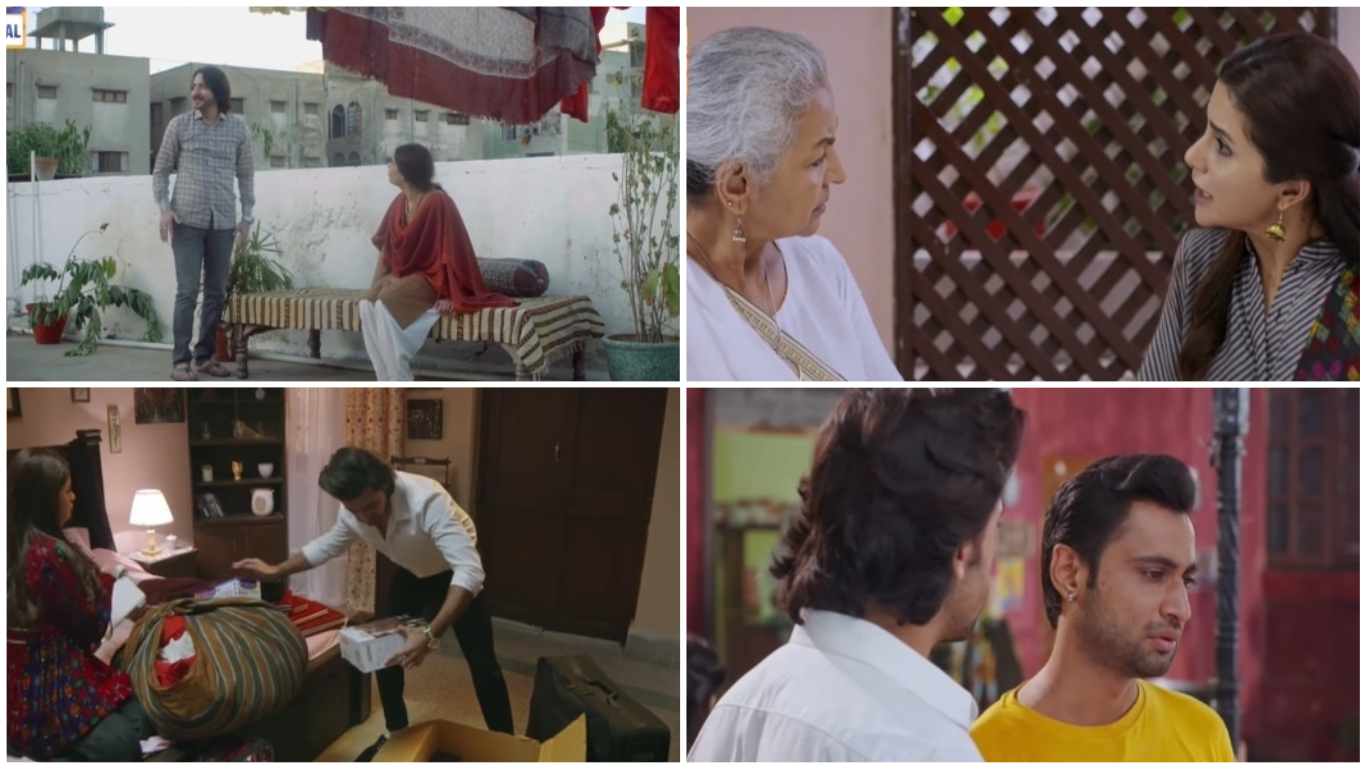 Luqman finally found out that he was wrong about Joya & that she was never really involved with someone else. He also figured that the picture she had was given to her by Haseena, which obviously makes no sense because Haseena & Joya never really shared that kind of relationship, to begin with, but then it was a lame attempt of clearing the air. Obviously, they couldn't really unfold the truth any other way so this is what happened. Now it seems Luqman will take the rest of the episodes to overcome his guilt. The scenes of Luqman & Musarrat weren't shot on Prem Gali's location & that was an actual terrace of a building, which immediately changed the entire scenario & didn't match with the vibe of the drama. These issues have persisted throughout the drama & it really has shown the poor execution Prem Gali has gotten.
Hamza & Joya are pretty much set to leave this zoo but every step of the way, they were being reminded of how important the family was & should be. I have actually agreed with the rest of the messages that the writer has given in this drama & even now she is reinforcing the value the family members hold but this should be a point of consideration if people around are sane & normal. In this case, Joya & Hamza are surrounded by people who are overly obsessed with them, to the point of ruining their lives. Be it Hatim or Hamza's grandfather, be it Luqman or Shireen & Rahat – they all do not understand that Hamza & Joya need space, they should be treated as adults & most importantly they should be given privacy, therefore Hamza & Joya have all the right to move out without their family members creating a drama!
Background Noise
This episode of Prem Gali was boring, to say the least. It is unfortunate that the drama viewers had so many expectations from has turned out to be suitable as background noise because it fails to keep your interest. Also, Prem Gali is the sort of drama that should have 20 episodes at max with the story progressing quickly but the dragging & repetition have absolutely taken away all the charm it once had. Please share your thoughts about his episode of Prem Gali.
Keep Supporting,
Cheers,
Zahra Mirza.