Sometimes, when we do not urge to indulge into affairs that we even started abhorring for ourselves, we are being compelled  to do so. Similarly, Our Pyarai Afzal was the one who was carried away by his friend once again. He was pretty much reluctant to do anything that can let him down in front of his family but his yearning to get a lump sum of money, much more than his monthly salary, made him do so.
Maulvi Saheb caught Afzal red handed while receiving the amount his friend committed to give him. His sudden reaction was nothing more than disappointment and shock. His father  was disappointed because he failed to influence his son with his way of life and his teachings. He was shocked because Afzal broke his promise.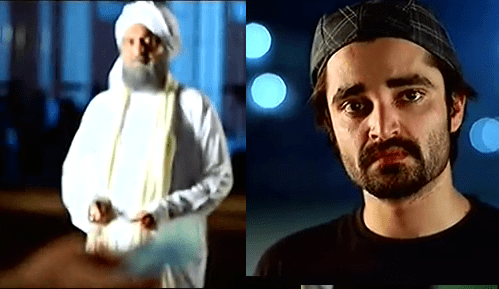 Maulvi Saheb neither scolded him nor he yelled at him. All he decided to give a wakeup call to him is to leave his current job and carry on with his son gambling stuff and that was a slap at Afzal's face. His words were more than enough for Afzal to make him realize the gravity of situation. Firdous Jamal's acting was spot on and Hamza's body language was extremely up-to-mark during the scene.
It was Afzal's sister who gave his guarantee this time. Her concern, her sisterly love and the words she uttered were so pure that Maulvi Saheb gave up on Afzal's issue and expected Afzal to be a good boy once again.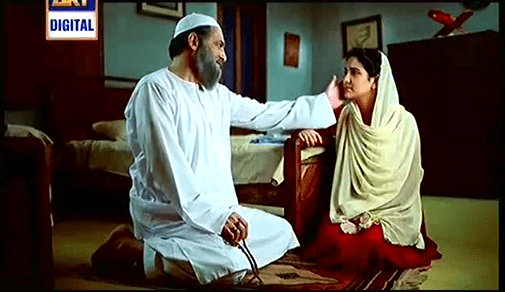 While Lubna and Afzal's sister were discussing Farah and Mehtaab's wedding right at the beginning of the show, has somebody noticed Lubna sounded a bit fishy when they talked about Afzal? But why the hell Farah gets so much angry and annoyed everytime when she hears Afzal's name ? Wesai, Afzal's sister looked so much concerned and her anticipation to see her brother at dignified place someday made her more closer to look like real-life sisters jo apnai bhaie k lyai jaan bhi dai dain..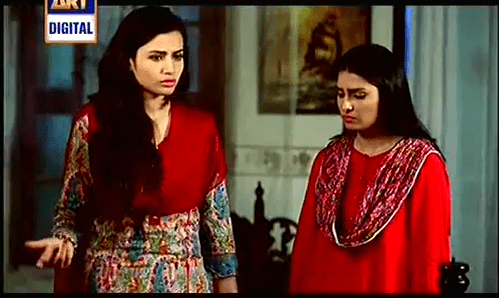 Afzal left us stranded with so many questions in our minds. Is this Farah whose letter Afzal seems to be reading apparently or is this his earnest yearning or imagination to have Farah in his life just like the girl in his letters.. ? I guess , the overall aura of Farah created in Afzal's mind was enough to tell us story.Afzal sairaab k peechay bhaag raha hai.. Its like his dream to have Farah in his life.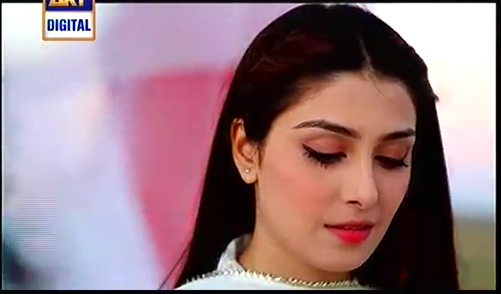 I missed Mehtaab Chawla today – His presence add up another energy level to the show. Lubna and Farah dress up quite differently and interestingly- adding colors to the show and office scenes are always fun to watch where Afzal,Rozee and that Incharge discussions leaves us smiling always.Nicely executed scenes,very well written dialogues and perfect direction were the elements of today's episode. So overall,it was a well packaged episode.
Preview of next episode tells that Mehtaab Chawla will be completely ousted from this show as Farah won't be getting married to him.. :( .. Afzal's sister will ask him about that letter waali girl and will assure him that she will talk to Maulvi Saheb about his marriage.
Do share your views about this episode.
Rabia Basharat.