Till now, we have seen that Afzal came to know about Farah getting engaged to Sabtain and as a consequence, he decided to exchange the ring with Yasmeen too. On the day of their engagement, Afzal 's father faced cardiac arrest because of which Farah's engagement was left halfway where on the other side , Afzal got engaged to Yasmeen. As soon as Afzal came to know about his father's condition, he rushed to Hyderabad. Now that we are done with recap of last few episodes, we shall move towards today's installment.
Tonight's episode was a bit on slower side but some dialogues and scenes are worth praising and I would love to share them with my readers. Afzal left his parents for the sake of good but soon he realized that he was way better while living with his own family ; He never lived alone without his parents and never faced the type of hard times in his life which he faced while living in Karachi.
He came back because he was unable to bear the news that his father was in sheer pain – how can we even expect him to bear the news as during his stay in Karachi, Maulvi SubhanAllah was the one, whose teachings and lessons were there with him in all his discussions and dealings with his friends.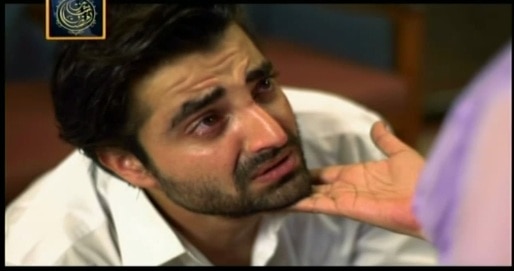 Logu ne tou kal dekha par maine usi din daikh lya tha jis din unhain gira gayai thai tum..Being a mother, Rukayya can't resist to forgive her son but being a wife, she dont want to think about forgiving the one who is the prime reason of her husband's very situation. She knew that her husband broke completely from inside the day Afzal left them all alone. Par maa ka dil tha na so was melted within minutes.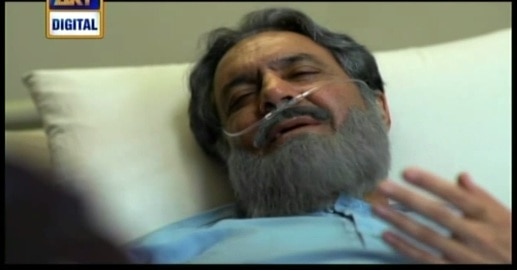 Uss se kehna woh saat maheenay baad ro raha hai .. hum saath maheenai sai ro rahay hain..Everyone was trying to make up Maulvi Saheb's mind for reconciliation with Afzal. Deep inside, he was yearning for Afzal but his fatherly ego came in his way and that was because his son went against his teachings. Being close to religion, he wanted his son to be his reflection too but Afzal turned out to be a rebel and compelled his father to leave all religious activities, he was initially involved in and for that , Maulvi Saheb's rage was not in his control.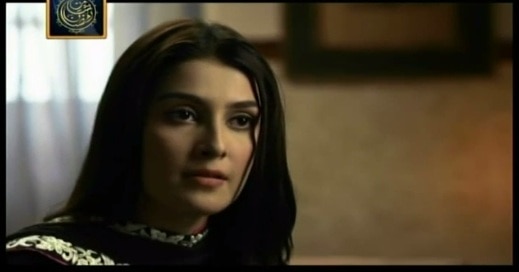 We came across jealous side of Farah today. She was badly burning with envy as and when that incident when Afzal hold Yasmeen's hand came in her mind; And relating everything with that particular moment, she decided to get married to Sabtain.. woh bhi sunday 27th ko.. By the way, has anyone noticed that we will be having Sunday on 27th of July too.. :)
I thoroughly enjoyed Sabtain's convo with his patient ; A huge grin remained on my face throughout the scene. Anyhow, as soon as Sabtain came to know Farah's decision, he was not ready to buy that and if I relate that scene with what Lubna said to her father regarding Sabtain's intentions of not marrying Farah than our prediction is turning out to be correct that its part of Farah's treatment and Lubna is also involved in it.
Sheikh Ibrahim compelled Maulvi Saheb to allow Afzal to come inside and it was so nice to see Arfa smiling after a very long time. The way Rukayya was talking to her son with his head on her lap was the scene of the day – such a perfect picture of emotions it was.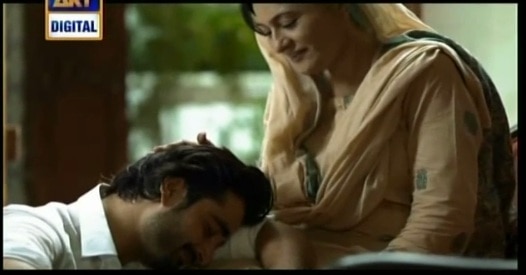 Such poocho tou iss mohabbat ke syaasat sai dil bhar gaya hai mera..By bringing tea as bribe, Yasmeen came to ask Maulvi Saheb that he should meet his son now. But he was completely heartbroken and mad at Afzal because he loved him the most and Afzal left him by adopting the way of life which is not called for. Now that Afzal is back, his father dont want to go through the same pain again as he dont trust him anymore. But as Yasmeen insisted, he was ready to meet Afzal with a condition that he should not stay infront of him for more than two minutes. Meanwhile, Farah is all ready to meet Yasmeen and congratulate her. Next episode is going to be an interesting one and I am looking forward to it.
Share your thoughts on today's installment.
Rabia Basharat.