What an episode it was.. I don't know why but everytime I watch this show,I like it even more than before. Once again, Hamza Ali stole the limelight today; Though I am not a die-hard fan of HAA,still I am finding his acting quite promising.Being first serial of having male actor as protagonist, this show is really attracting the viewers and compelling them even more to watch it.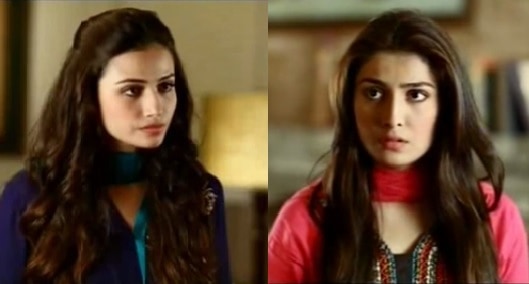 Aiza seemed so loud and rude as compared to other episodes today where she was always caught confused and begging Lubna to help her in getting out of the fuss she has created.Now that they have created that not-so-real situation,they have to bear the consequences too; With this thought, Lubna made it very clear to Farah that there is no margin left in order to back off from the whole situation.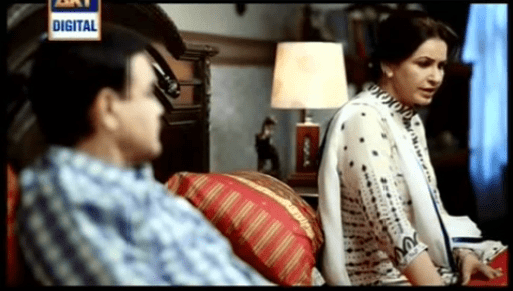 I found Farah's mother very unreasonable today. I mean after knowing whole story that why he left his job,how can she be so sure that Afzal will leave Farah just like that. Offering him cash in replacement of Farah was not at all a good idea by her and that is the reason why her husband was not ready to second her decision.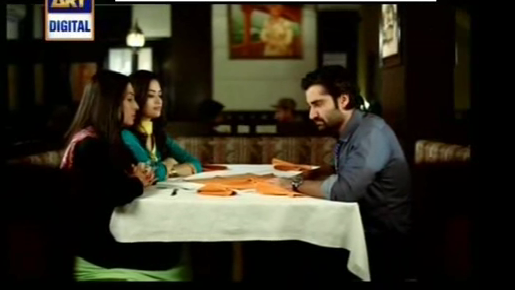 Farah called Afzal to make everything clear to him but poor Afzal was unable to hear and understand anything because he was in state of sheer shock. I mean waking up by hearing the voice of whom  you dream about all the time was nothing more than a miracle for him; He is taking all this matter like a serious lover who wants to pay the bill as if he is going to dine out with his real life girlfriend- that was like an awww moment.. :p His meeting with Farah was really indeed a treat to watch. Farah was yelling out so loudly that I felt pity for pyarai Afzal who was all set to have a delightful afternoon that will be spent with Farah.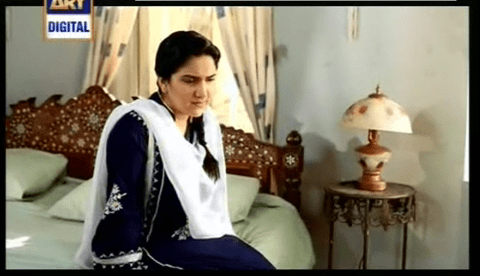 Meanwhile, Lubna and Farah were giving him lessons,Arifa came to know that Afzal left the job. Did you also feel or it was just me who found that flashback pretty clueless.Khair leave that, Afzal and Arifa's strong bond was witnessed by us once again as they both were upset at their own places – Afzal,being the culprit and lying to his sister and Arifa,who felt as if she was cheated by her dear brother that made her cry.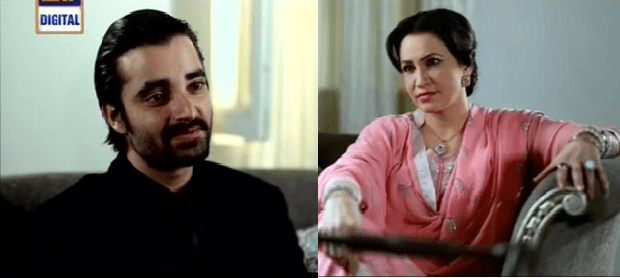 Now that mulaakat scene was way too indigestible for me.How can Farah's mother be so rude that she didnot want Afzal to come in.Okay,I can understand that it was part of her so called test but it was matter of his health. Afzal bhi dheet tha, cheenkta raha magar "chaiye" nahi pe.During whole discussion,Afzal was so honest with his words but Farah's mother was turning even more and more rough with every statement she gave.Afzal didnot take anything on his nerves and dealt everything with "khanda paishaani" :p .. Bravo.. :)
I can smell Lubna falling for Afzal after watching few incidents in last couple of episodes. Are you feeling the same?  Do share your views about today's episode.
Rabia Basharat.