Touching, powerful, beautiful and engaging – tonight's episode of Ranjha Ranjha Kardi was simply flawless. This drama has the most amazing characters and it has so much to offer to its viewers. All the different tracks in the story are somehow interrelated and there is a constant conflict in the life of all these characters. In these 13 weeks, the viewers have witnessed these characters going through so much yet it is impossible to predict how they will behave in a certain situation. The writer, director and all the actors involved have given this drama their 100 percent because of which it is turning out to be one of those few plays which raise the bar really high.
Bhola and Noori – A Complete Mismatch
All the scenes covering Bhola and Noori's track were written and executed brilliantly. Some of these scenes were really amusing especially because of the way Bhola showed his dislike for his new dulhan and the manner in which he tried to explain to her who his friend was. Bhola and Noori both are such finely drawn characters and the performances by both these actors leave you in awe of their talent. Imran Ashraf particularly is beyond impressive as Bhola and Iqra Aziz has translated Noori's frustration, anger and helplessness so well on screen. Kashif Nisar's skillful direction has definitely added to the charm since he never overdramatizes any situation and he also keeps the scenes short. While Bhola had a really difficult time understanding why Noori was so cold, he easily got distracted as well. The scenes which showed how hurt he felt when she pushed him away were extremely poignant. Noori on the other hand has a really difficult time accepting the fact that Ama Janate got her married to someone like Bhola. Noori treats Bhola like an unwanted annoying child. When she needs him to do something for her, she tries to convince him nicely but she certainly has no patience for him. I absolutely loved the scene covering how and why Noori decides to go with Bhola to see his friends. In this scene the viewers got to see the Noori we all fell in love with. The meeting disturbed her a lot and it looked like she was already preparing herself for the worse. Faiza Iftikhar's heroines are never victims no matter what they go through and it seems like Noori too will be a fighter. She is a wise and practical girl who knows that she has nowhere else to go therefore she is doing whatever she can in order to make her stay in this house more 'bearable'.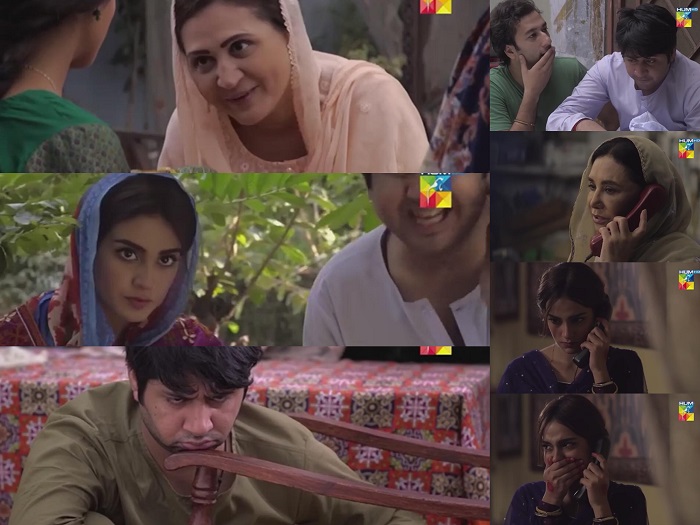 More Trouble For Noori
Noori has already been through so much but what Rizwana did today and the preview of the next episode clearly suggested that she will have to go through much more. It looks like Noori's past is never going to leave her for good and even Ama Janate will suspect her of stealing the jewelry. Rizwana has been shown as a negative character throughout and until the previous episode, I thought that she was selfish but harmless. Did she steal that necklace because she felt tempted or was it because she wanted Fehmida to start doubting Noori? This was the first time that Rizwana was shown doing something which basically proved that she was capable of stooping really low. It makes me wonder what else she has done in the past to disrupt Fehmida's peace. She cannot see Bhola or Fehmida happy – it is almost as if she is convinced that they don't deserve to be happy. Munazzah Arif is such a fine actress, her performances are always effortless.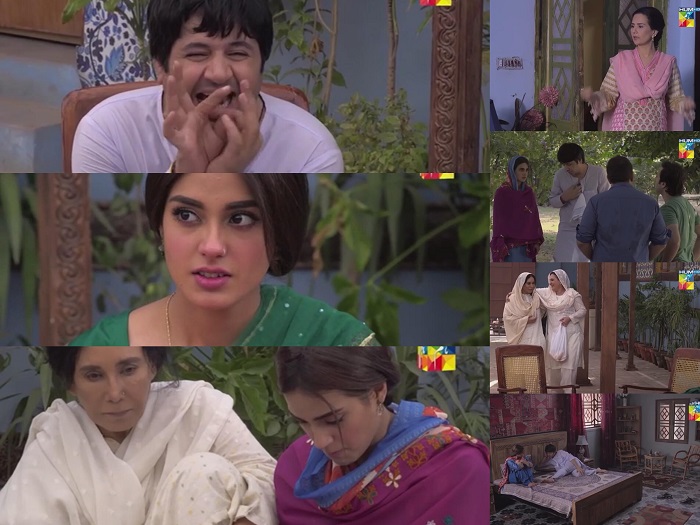 Ama Janate's Visit
The warm welcome Ama Janate got and the way Noori met her – all of it was covered so well. Asma Abbas is such a phenomenal actress, she has amazing on-screen chemistry with all her co-stars and her acting is so spontaneous. Ama Janate was seriously concerned about Noori and noticed every little thing. Fehmida is always more conscious and apologetic when she is around.
Overall impression
The dialogues and the conversations tonight were extremely engaging as well as relatable. The writer's approach is commendable – she is not trying to lecture the viewers in any way but she wants the viewers to enjoy her characters and their journeys. The attention to detail is superb since there are absolutely no loopholes and every single aspect of the drama has been shown in complete clarity. Many words tonight were muted in this episode, I am wondering what these words were since the dialogues have been written so well throughout. Tonight's episode of Ranjha Ranjha Kardi was another phenomenal episode and it looks like things will only get more interesting from here on. Ranjha Ranjha Kardi has won me over completely and I highly recommend it to all those viewers who like quality entertainment.
Do share your thoughts about this exceptional episode of Ranjha Ranjha Kardi.