This was yet another beautiful episode of Ranjha Ranjha Kardi which was quite contrary to everyone's expectations. This drama never seizes to surprise its viewers and is always thoroughly entertaining. With this episode Noori decided to follow Ama Janate's advice which means that from now on she will be interested in finding out more about Bhola and perhaps try to 'fix' things too.
Surprising development
The fact that Rizwana was not turned into an evil character was the most refreshing and surprising development. The reasoning she gave made perfect sense and later on the idea to frame Bhola was also her husband's. She did all this out of jealousy- nothing more and nothing less. She was obviously not thinking straight at that time and if it wasn't for her husband's support, she wouldn't have thought of a way to get out of this situation. The way her husband took advantage of Bhola's innocence showed yet again what he was capable of doing. Fehmida completely trusts them both and couldn't even imagine that they could do something like that. Rizwana's expressions and this entire development was covered perfectly.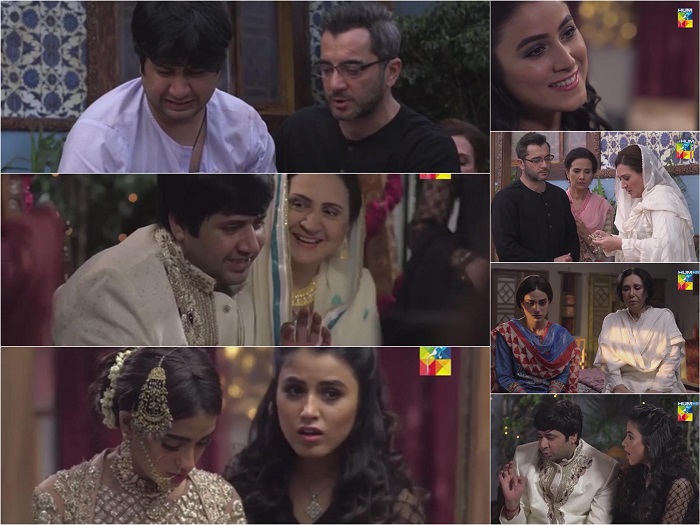 Ama Janate & Noori
Ama Janate suspected Noori because she still didn't have faith in her. I felt for Noori tonight more than any other character. Her relationship with Ama Janate is so beautiful and for the first time she has completely surrendered to Ama Janate's will. Later on, the remorse Ama Janate felt was also shown superbly. Every single scenario was covered in detail without dragging the scenes. Noori never imagined getting married to anyone other than Sahir therefore watching her think about Sahir on her wedding day was so relatable. Ama Janate's final advice to Noori turned out to be a turning point.
Noori & Bhola
Bhola's fascination with Noori is growing even though he knows that Noori is not very fond of him. Bhola was shown constantly touching his nose and mouth which made it easier to understand why someone like Noori wouldn't let him near her. The wedding scene was meaningful as well as amusing. Bhola's mother's struggle to keep him away from his wife and Noori's body language was the best thing about this scene. In the last scene, Noori touched Bhola's feet which basically meant that she was going to do whatever it took to accept Bhola for who he was. Bhola and Noori's scenes were the highlight of this episode. Their track has a great deal to offer. Fehmida's love for Noori and her wish to see her son happy will drive her to support Noori in every way possible. Komal's relationship with Bhola and Noori both makes her one of the most likeable characters in this play. Komal is innocent and loving and her love for Bhola is unconditional.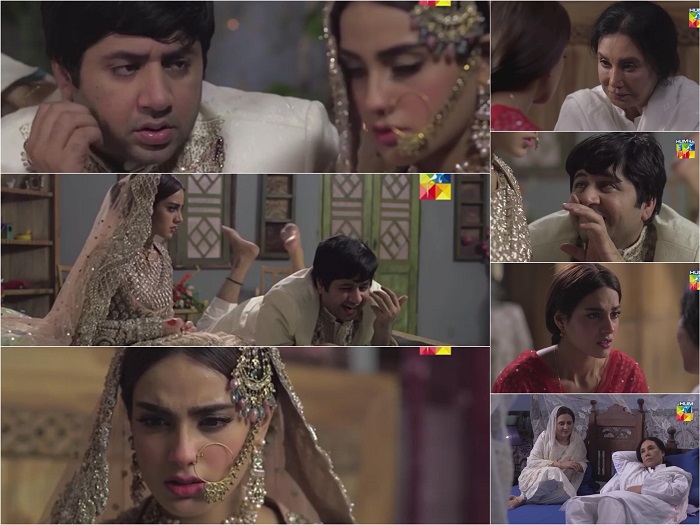 Overall Impression
The writer's keen observation showed in every single scene tonight. She has especially done tremendously well when it comes to showing the challenges families (in this case a mother) go through when they have a child like Bhola. Although some of Bhola's scenes in every episode are hilarious but the situations are never insensitive in any way. These scenes make you fall in love with the character even more, you laugh and cry with Bhola as you get to know him more with every passing episode. The emotional impact of these scenes outweighs everything else. Imran Ashraf's sheer brilliance and dedication as an actor showed in all those beautifully moving scenes tonight which were effortlessly engaging. Iqra Aziz's performance tonight was equally captivating and effortless. Iqra Aziz has translated Noori's emotional fragility and her will to go on perfectly. Asma Abbas' performance throughout has been heartfelt and touching – this has to be one of her best performances. The engrossing and poignant narrative coupled with Kashif Nisar's impeccable direction makes Ranjha Ranjha Kardi an impressively crafted play.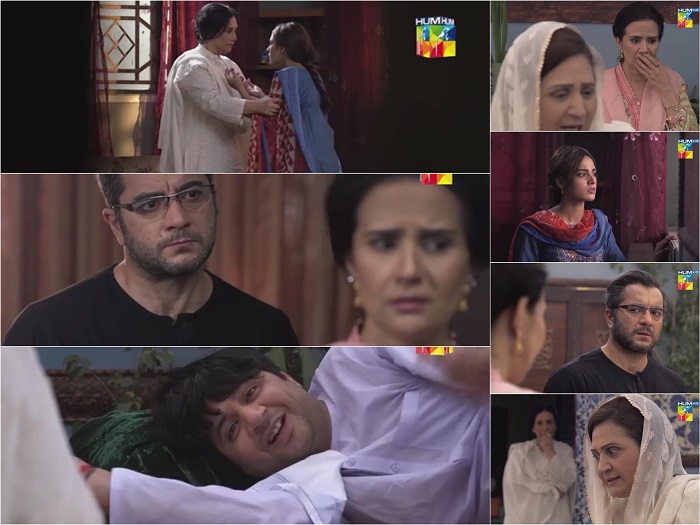 The preview of the next episode was extremely enticing. Komal's track it seems is also going to move to another direction in the next episode. Will Sahir make a comeback sooner than we thought? I can't wait to find out.
Do share your thoughts about this amazing episode of Ranjha Ranjha Kardi.