Tonight's episode of Ranjha Ranjha Kardi highlighted beautifully the challenges faced by both Noori and Bhola. These scenes were powerful and poignant. Even with all her strength and determination there were times when Noori found it difficult to fulfill the promise she made to Ama Janate and herself too. While Bhola is completely incapable of understanding why he cannot live a 'normal' life like everyone else around him, Noori understands these complications only too well. Noori's strengths, unfulfilled dreams, her perspective and the will to go on was shown brilliantly in this episode. Iqra Aziz and Imran Ashraf's phenomenal performances have definitely made their characters easier to connect to.
The Ups And Downs
This episode opened with a scene which showed that Noori was in complete control of her life but as the story progressed things changed drastically. When Noori and Bhola talked about whether Noori was happy or not, Noori's dialogues were written so well. These meaningful dialogues gave the viewers an insight into Noori's mindset. She was focusing on counting her blessings – on being thankful! Just when Noori thought this frame of mind will help her get through her situation, Bhola wanted more! Noori's outburst and Bhola's reaction was covered in the most realistic manner. Instead of showing that from here onward, things were going to go perfectly smoothly for Noori, the writer showed that Noori's test had just started. Noori and Bhola's relationship, their ups and downs couldn't have been shown in a more convincing manner.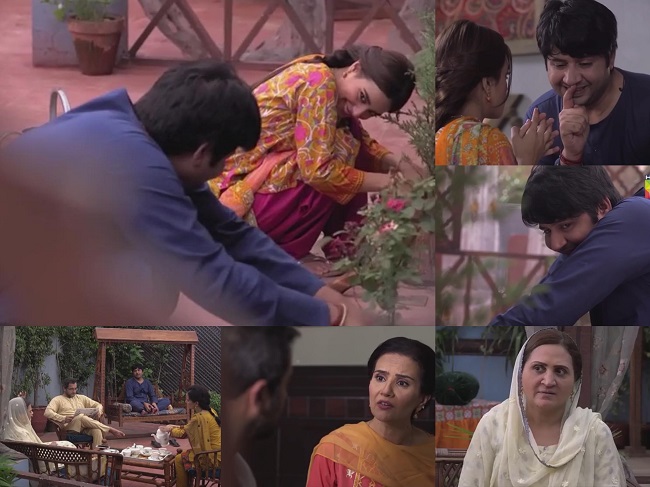 Meaningful Conversations
Apart from Bhola and Noori's scenes, this episode also had quite a few meaningful conversations which showed what Bhola's chacha is planning. He wants to be financially independent and for that he needs a lot of money. When his wife asked him where all this money was going to come from, he had no answer. His insecurities and fears were also reflected through the conversation he had with his wife. He does not want Bhola to have children because he knows Bhola is not a threat but if he has normal children, they will be a big threat to him. The conversation between Sahir and the chacha also suggested that he might do something extreme to get his hands on the money he needs.
Favorite Scenes
The scene covering Noori's frustration and Bhola's retaliation after having the conversation about having children was one of the best scenes in this episode. The scene which showed Noori thinking about the time she spent with Sahir which was followed by Bhola reassuring her of his love was also beautifully put together. The opening scene in which Noori and Komal had a heart-to-heart conversation was another well written scene. Noori wanting to teach the neighbour's children was also the highlight of this episode.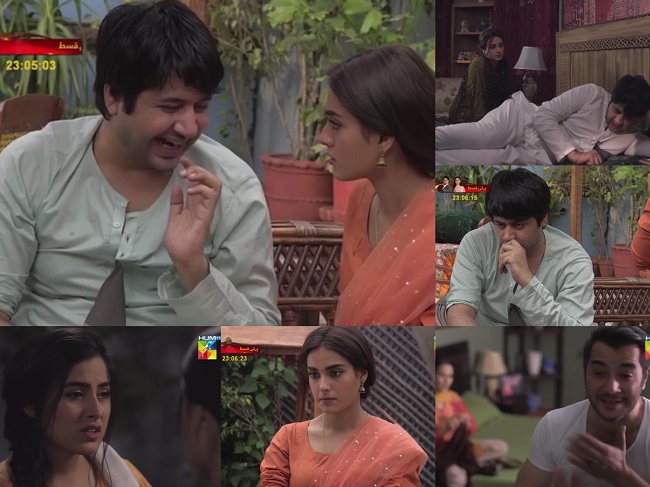 Overall Impression
The stellar performances and a well-chosen cast has definitely added to the beauty of this drama. The background score was used effectively in this episode and the camerawork was impressive. The writer's approach has been realistic throughout which is the main reason why every scene resonates with you. Sahir is back and it seems like he will be playing an important role in furthering chacha's business plans. The preview of the next episode showed Noori noticing the 'mistake' in the cheque which her mother in law was about to sign. Will the chacha start seeing Noori as big threat too after this? Will her mother in law start trusting and depending on her more? I am also waiting to see how the story unfolds once Sahir and Noori come face to face.
Do share your thoughts about this episode of Ranjha Ranjha Kardi.