This drama never disappoints, it actually gets more interesting and engaging with every passing episode. The phenomenal performances by all the actors involved and the realistic scenes transport you to another world. The beautifully etched-out, deep and layered characters which were introduced convincingly in all the previous episodes are now coming into their own. Noori has slowly turned into the most significant character in the story and you can't help but fall in love with her over and over again. This level-headed, intelligent and sensible girl is only slightly different from the Noori, the viewers were introduced to initially. The way Noori let Nusrat know that he did not fool her was extremely satisfying. Ranjha Ranjha Kardi is turning out to be Noori's story more than anything else, she is the one who drives the main plot and her journey right now has my undivided attention. Tonight's episode was hands down the best episode of Ranjha Ranjha Kardi since it had few of the most important developments to its credit and all of them were shown in the best possible way.
Sahir Is Back For Good
Watching Sahir give Nusrat all those advices and more importantly the way Nusrat trusted him was somewhat ironic. Nusrat thinks that he has found the perfect match for Komal which makes things more interesting than ever. The way Noori caught Nusrat today and the manner in which she decided to tackle this situation made it quite clear to him that he needed another "ally" in the house. Nusrat's over-dependence on Sahir was quite apparent from their scenes tonight. He not only turns to Sahir for advice but also trusts him completely. The way Sahir left Noori even after she bailed him out said a great deal about his character. Sahir was always a mysterious character, the viewers only saw one side of his character and then the way he judged Noori made you wonder whether he ever really loved Noori. The scenes covering Sahir's interactions with Nusrat showed that he was much more polished now and Nusrat was clearly clueless about what he wanted to do.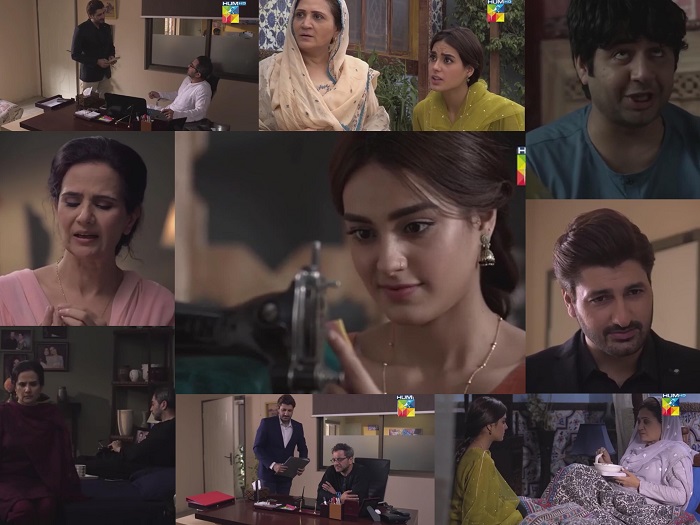 Meaningful Scenes
Every single scene in this episode was meaningful and all these scenes were executed just as impressively as they were written. Bhola's growing attachment and dependence on his dulhan was shown right from the beginning. His anger and anxiety increased every time Noori did not give him enough time or attention. The viewers were gradually shown all this and in the end when Bhola hit his chachi, it made perfect sense! This was his way of 'protecting' Noori because he felt that Chachi had disturbed her. This scene was directed brilliantly.
Chachi's conversations with her husband also added something tangible to the story. While she was sharing 'good news', her husband felt more insecure and scared. He obviously does not want Bhola to get well. The scene in which Noori read the cheque and all the scenes which covered how Noori dealt with this situation were outstanding. Fehmida's innocence, Noori's confidence and intelligence and Nusrat's shaken confidence was translated on screen impeccably by all the actors involved. The dialogues and these situations were written and directed in the most superb manner possible. Noori made sure that Nusrat knew he was in trouble. Also, when she quickly figured out that her mother-in-law trusted Nusrat blindly she decided to do something practically to keep her from relying on him instead of telling her the truth. This move by Noori once again showed how good she was at problem-solving. Noori has faced many difficult situations so far but every time she comes out stronger and more determined than ever. Her biggest challenge is yet to come, it will be great watching her find her way out of what is coming ahead.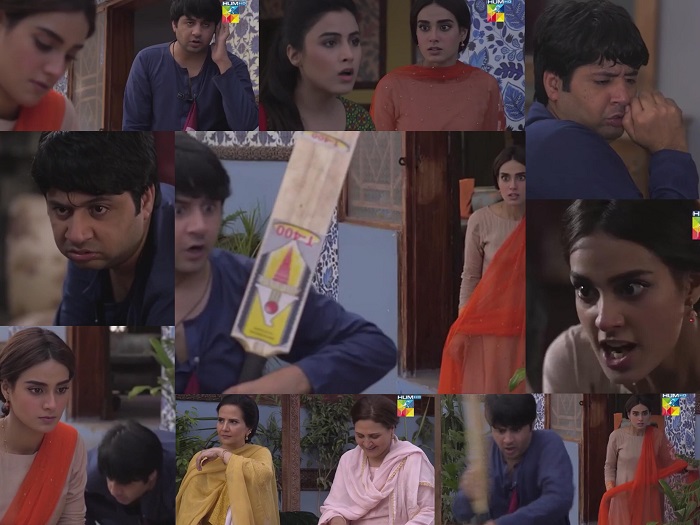 Overall Impression
I don't have the words to express my love for this drama. Ranjha Ranjha Kardi is a classic which will be remembered for a really long time. Imran Ashraf's mind-blowing performance has given him a new identity. This drama has given all those real people like Bhola a new identity as well, it changes the opinion of the viewers about every individual who has such challenges. Next time I see a person like Bhola on the streets or anywhere at all, I will understand and empathize with him more than I ever did before. The fact that team Ranjha Ranjha Kardi has managed to change people's perspective without being preachy is the best part of this drama. Iqra Aziz has breathed life in a really complex role by owning it completely. Her outstanding performance was the highlight of this episode. Asma Abbas makes her role even more likable and Kashif Mehmood's acting has also been solid throughout. Syed Jibran doesn't give much away about his character which makes you look forward to knowing more about Sahir.
The Preview
The preview of the next episode was very enticing. Nusrat will bring Sahir home but it seems like he will not see Noori in the next episode. The scene covering chacha's hospital visit with Bhola caught my attention more than any other. He is definitely playing games and he must have contributed to making Bhola's condition worse. Noori does not trust Nusrat any more, she will start questioning him now and sooner or later she will figure everything out. The actual story has just started and this drama will only get more interesting now.
Do share your thoughts about this episode of Ranjha Ranjha Kardi.