I have to admit that this is not the kind of drama you can write about immediately after watching a new episode. This drama is truly spell-binding and it transports you to another world – the world of Bhola and Noori – where love happens in the most unexpected ways. You need time to absorb all the minute details which always add something tangible to the story. There are always few surprises in store which even after all these weeks make you look forward to the next episode. Faiza Iftikhar has truly outdone herself this time around and Kashif Nisar's superlative direction never ceases to impress. Imran Ashraf deserves all the praise in the world for his outstanding performance throughout and Iqra Aziz makes her presence felt in every single scene.
Bhola and Noori
Tonight's episode was emotional and intense in so many ways. Noori is gradually realizing what she means to Bhola and her attitude in this episode; the physical closeness and the level of comfort she feels around Bhola, changed considerably. She has gone from doing what needed to be done to forming a close bond with Bhola. This episode also focused on Bhola's over-dependence on Noori, his love for her and his emotional state – he cannot imagine a life without his dulhan and will do anything to please her and to make her stay. Noori understands Bhola and their scenes together have been an interesting combination of realistic as well fantastical. It is a strange union which has come alive on screen brilliantly because of the beautifully etched-out characters, a convincing screenplay, the most impeccable direction and performances which leave you in awe of the actors who never fail to impress. Bhola ran away from home distressed and confused, was distracted by the pakoras and eventually came back perhaps because staying away from home for too long was no longer an option.
Bhola and Noori's scene after he came back, the dialogues and the performances were absolutely phenomenal. Was Noori equally frightened of losing Bhola? Was it because she felt a connection with him or because she felt protecting him was her duty? This is the first time that Noori has been loved so unconditionally therefore for her this is something brand new for her. She loved Sahir madly, did something outrageous to bail him out yet he did not value her and now there is someone in her life who is willing to do anything to make stay. Noori is valued in her new house in so many ways like she has never been valued before, surely she will not take all this affection for granted.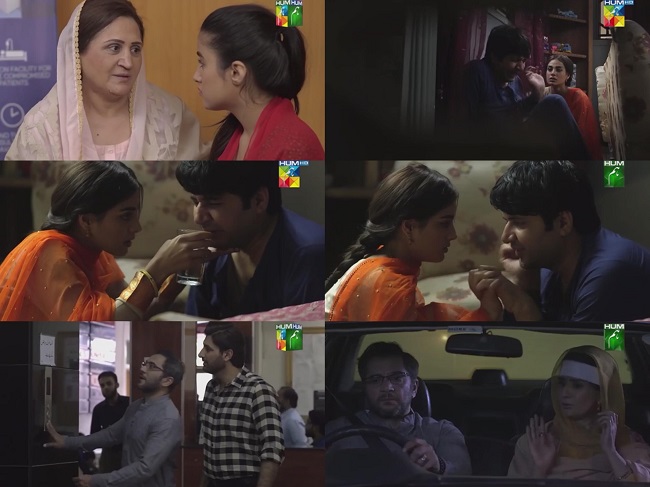 Sahir Meets The Family
Sahir's meeting with his boss' family was coincidental and it showed how much Nusrat trusted him. It is quite clear now what Nusrat is planning and so far Sahir is only doing whatever he is expected to do. He obviously has no idea that Nusrat has something else planned for him. When Sahir was driving the chachi home, he figured out through their conversation that the women in that house were expected to abide by certain strict rules. He will sooner or later meet Noori and wonder how she ended up being part of a family in which women are not even allowed to keep mobile phones. Also, the fact that Nusrat trusts Sahir around his family goes to show his blind faith in him. He has a shoddy past too and no one knows more than Noori that he should not be trusted. The future episodes in which these two meet are going to be really interesting. Noori thinks about Sahir often enough but it is highly unlikely that someone like Noori will trust Sahir again.
Nusrat and Noori's Scenes
Nusrat feels really uncomfortable around Noori since he does not like the fact that she notices everything and has the guts to question him as well. She once again questioned him about the doctor and this scene also suggested that Nusrat definitely has been giving Bhola the wrong medicines. The purpose of this visit probably was to start giving him those medicines again. Noori is bound to find out the truth sooner or later.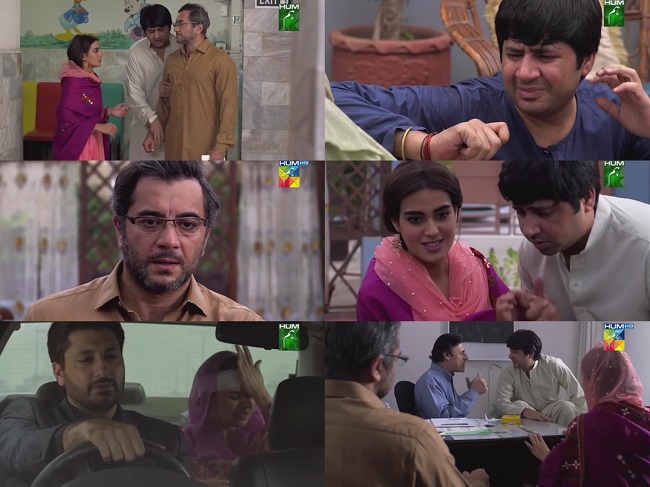 Overall Impression
Watching Komal worry about Bhola even after what he had done, made her character even more likable. Bhola's apology and the scenes with his mother were emotional. Asma Abbas has acted exceptionally well throughout, her expressions when Nusrat walked in and Bhola ran away were priceless. While she felt embarrassed because of what Bhola did, she also pleaded his case. Her character has been written and acted-out beautifully, every mother out there must see a part of herself in Fehmida. Tonight's episode of Ranjha Ranjha Kardi was phenomenal, I will definitely watch it one more time. This drama always gives you so much to reflect upon. It has some of the most amazing characters and few of the most exceptional performances.
Do share your thoughts about this superb episode of Ranjha Ranjha Kardi.