The story moved forward at a fast pace in these two episodes. The developments in the story were completely unexpected. Too bad that most of the important twists were already given away in the promos of the upcoming episodes, not only this there was a special news in Jung newspaper as well telling the viewers exactly what was coming their way. I wish that Geo would give people a reason to sit through a drama by not providing them the opportunity of following the drama through the promos and the summaries they give in the papers. I am all for intelligent marketing but the drama should be promoted in such a way that the viewers keep on wondering what is going to happen next. Telling the viewers that Hiba will have an accident would have been intriguing enough, telling them exactly what was going to happen in my opinion was just plain foolish! Similarly informing the viewers that Rohail was going to fall in love with Tooba would have been sufficient!
Kamal and Bilquees are finally back – the moment that we had all been waiting for. Even after all these years the things between them remain the same. Kamal Hassan never got over what happened in the past and rightly so too. It remains to be seen how Tooba will react once she finds out that Rohail is Kamal's son. The woman who was responsible for breaking her engagement and the one who played havoc with her mother's life is the mother of the man she loves so much that she is not even going to let Hiba stand in her way now.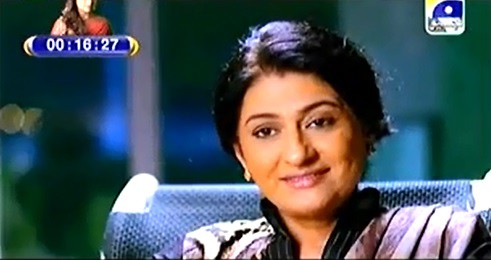 Hiba's accident was executed brilliantly. I am glad that she didn't have that accident because of Rohail. I expected Rohail to be a little more empathetic towards her because they were really good friends but sometimes it seems like he feels absolutely nothing for Hiba. Tooba's initial reaction to Rohail's request and her conversation with him later on was totally in line with her personality. The great thing about all the characters in the play is that they are very well etched out. Unlike some of the characters in other plays which completely shock you with the things they do and nothing makes sense.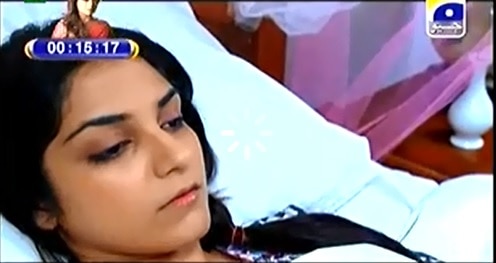 Emaad Irfani is doing very well for a newcomer. He just needs to improve his expressions when he is listening to people. He looks overly attentive and too surprised most of the times even when it is not needed.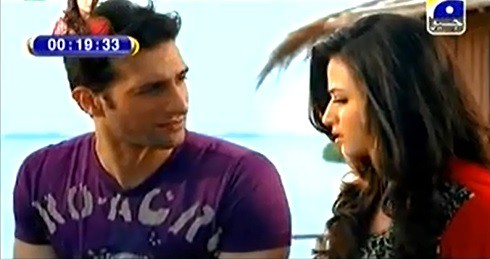 I must say I absolutely loved the transformation in Tooba's character. She obviously has no idea that Hiba is in love with Rohail. Rohail must have been attracted to Tooba all along that is why even though they spent so much time with each other, he never told her the reason why Hiba stopped working with him. I think Rohail is being very unfair to Tooba by not telling her the truth because he knows only too well that Tooba will do anything to make Hiba happy and would never commit herself to a man her sister loved. Rohail is being very selfish; I actually felt like he was taking advantage of Hiba's condition. If Hiba could tell Tooba the truth, things would have been very different. Rohail has always been shown as the kind of person who places his own feelings above others quite unlike Tooba. Now that I think about it Rohail's first meeting was very well done because I remember wondering at that time if Rohail was really interested in Hiba or was he attracted to Tooba. The confusion was created intentionally. Thumbs up to the director and the writer for keeping it subtle and for keeping the viewers guessing right till the last moment.
Every episode of this play is a visual treat that deserves to be savored. There is plenty to look forward to. Do share your thoughts about these two episodes.
Fatima Awan