Tonight's episode of Raqs-e-Bismil showed the aftermath of the impactful developments last week. Just like every week, tonight's episode also had meaningful conversations and convincing portrayals. Rashid Farooqui's character was introduced this week along with other supporting characters – Moosa's new 'friends' in the prison. Unlike last week, Moosa did not get a lot of screen time but the scenes dedicated to Moosa certainly left an impact. Imran Ashraf has truly outdone himself in Raqs-e-Bismil since he has an undeniable screen presence in every single scene. I find myself looking forward to these scenes solely because of his performance. Anoushay Abbasi and Mehmood Aslam stood out in supporting characters tonight more than any other. Zohra's decision to accept the proposal and the nikkah at the end of the episode were the most important story developments in this episode. Like every other week, tonight's episode also ended in such a way that the viewers will be eagerly looking forward to what is in store next. Some of the dialogues and conversations tonight were beautifully penned down since they flowed like poetry. The preview of the next episode was intelligently put together!
Moosa and Zohra
This episode showed Moosa's life in the prison, once again his only concern being his family's honor which is already at stake and somehow he is at a stage where he is not able to do much to save it himself! He is fully conscious of how everything he has done has affected his family's honor but he does not have the kind of control over himself that he can live the life he was living once. The only reason he wanted the men he shot to change their statements was because he wanted his father to have a logical explanation to give when people questioned him. And obviously, once he is out of prison, everyone will find out that he is innocent and that way there would be less pressure on his family. Sarang (Rashid Farooqui) was introduced as a powerful figure in the prison and another person who has lost in love! Moosa's scenes tonight were short but the dialogues were powerful throughout. He has already impressed his prison mates and his father remains seriously agitated by his behavior for obvious reasons.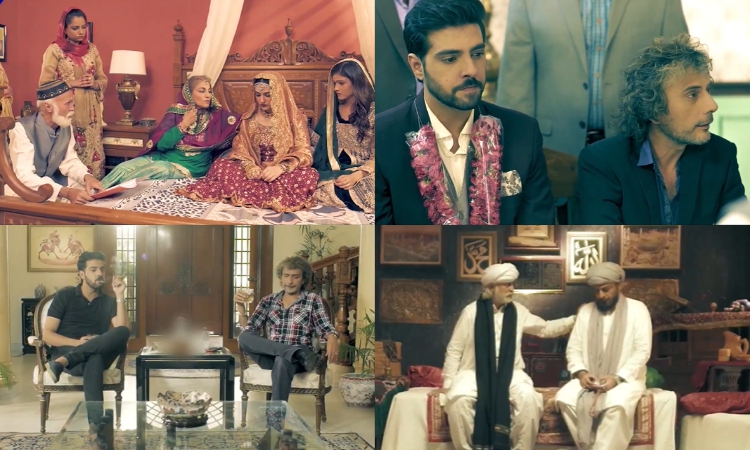 The conversation Moosa's father had with Sitara's father was one of the many well-written conversations in this episode. This was the most sensible interaction between two heads of families we have seen in recent times. They are both sensible individuals and they understand what each one of them is going through. The aesthetically pleasing background made this scene visually pleasing as well.
Zohra and Sitara's meeting in this episode was the perfect reflection of unconditional love. This meeting was surprisingly pleasing and it left an impact on Zohra. Sitara wasn't there to tell Zohra to stay away from Moosa but to ask her to help release him. Sitara also knows now that the woman Moosa shot those men for wasn't Zohra. Quite unexpectedly, Zohra decided to accept the proposal owing to the growing pressure after the legal expert shared how he felt about the situation. I am sure I am not the only one who is waiting to find out what Ana Ji whispered in Zohra's ear.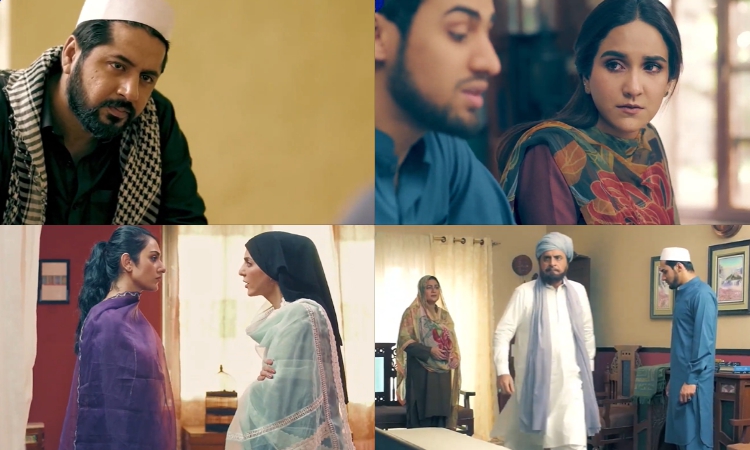 Sakina and Esa
Tonight's episode opened with Sakina telling her mother why she had changed all of a sudden. The dialogues were brilliant and Anoushay Abbasi's performance was on point as well. Finally, we are getting to watch major character development here with Sakina seeing the world from a completely different perspective. Everything that happened to her served as a reality check. She has realized that she was running after an 'ideal' and did not realize that the man she was sacrificing everything for did not have the common sense to realize how his delay could have affected the woman he claimed to love. Esa could already see the change in her but the way she explained how she felt about the thappar now also served as an apology. All these conversations were penned down exceptionally well since they were short and meaningful. The focus was on Sakina throughout and the rest of the characters were merely there to make the viewers understand how she felt now and what she was going through. Sakina's conversation with Kamran was another such scene that showed just how casually Kamran took the entire matter and what was going on in Sakina's mind regarding him. I am glad that this track was given so much screen time.
Final Remarks
Tonight's episode was one of the most well-written episodes of this drama. The dialogues were not too verbose but they were meaningful and intense. Raqs-e-Bismil continues to be an entertaining drama that is also visually pleasing. There are times when you feel as if there has been a little too much focus on making it visually pleasing but I honestly don't mind that since the story flows smoothly and performances are always natural. Zara Sheikh will finally make an appearance in the next episode. Will Zohra go forward with the nikkah? The preview of the next episode suggested that Moosa will disappear after being released from jail. I am eagerly waiting to find out what happens next!
Did you watch tonight's episode of Raqs-e-Bismil? Do share your thoughts about it.