Tonight's episode of Raqs-e-Bismil changed the narrative completely and we finally got to hear Moosa's changed perspective from him. His journey has reached its highest point with both the love stories taking the most unexpected turns. This drama belongs to Moosa since this character has become even stronger with every passing episode. Imran Ashraf's commendable performance has breathed life into the character and his screen presence makes this larger-than-life character extremely endearing. Through this episode, the writer showed how, not just Moosa, but all the leading characters had evolved over the years. Zohra continues to be a weak character and I was especially surprised to see her reaction when Shehryar told her that he had decided to leave her! Why is someone like Zohra bent on staying with him? Ana Ji's promise does not sound convincing enough!
Zohra and Moosa have learned to live without the people they held so dear, at one point, a little too easily, I find this part of their personalities extremely difficult to relate to. Zohra never retaliated when she found out that Ana Ji was never going to talk to her again and Moosa has not missed his mother even once! I think it was really important to add scenes showing how they felt about being away from their families but the focus has been entirely on their present lives or their love stories. I was expecting Sakina and Esa to get more screen time once they were back home. All of a sudden, Moosa's father has no control over anything and his sons are changing the way things work in this family. Moosa was the one who wanted to kill Sakina when he found out about Kamran and tonight he was the one who saved her life. This was such an intelligent way to show just how much he had changed over the years. Moosa's dialogues were penned down beautifully. He redefined bravery and manliness in a way that said a great deal about how much he had learned over the years.
Moosa's Perfect Timing
There have been so many times when Moosa has reached a certain destination at the 'right time'! Right from the first scene when he found out about Sakina's nikkah to the one we saw tonight, Moosa's timing has always been perfect! In retrospect, even when Moosa dragged Sakina away from Kamran, he did her a favor! Like Moosa said tonight that things have a way of working out, things did work out for Sakina as well. Had she entered into a nikkah with Kamran, he probably would have left her once he was under pressure.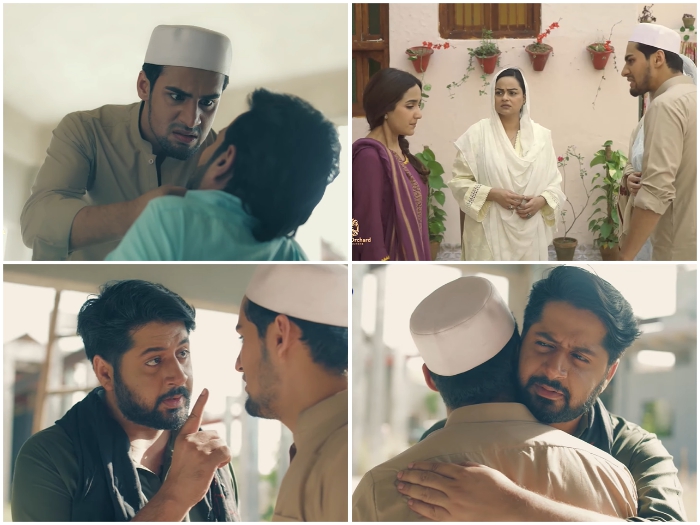 Once again tonight, Moosa reached right at the time when Esa was about to shoot Sakina. The writer has given this 'hero' a certain style where he changes everything at the last minute by simply being there! Moosa's calmness and his dialogues were surprising even for someone like me who has been following this character's journey so closely. When he fell in love with Zohra, he had a very different notion of love. Everything that Zohra said to him in those confrontations and eventually losing her for good, changed his perspective altogether. He was hurt but he learned to let go as well. Since Esa has always looked up to Esa and he loves Sakina, therefore, he listened to him. Esa's father it seems never really found out what actually happened. Sakina chose to stay with Esa and in the end, it was all about what she wanted, which I feel is what changed the narrative altogether. She comes from a family where women were killed for 'dishonoring' the family and now they are being given the freedom of choice. While Imran Ashraf was simply brilliant as the wise older brother, Momin Saqib's performance wasn't as solid as it was in the previous episodes. Somehow his performance has not been as impressive as before since last week. Overall, however, he has performed exceptionally well as a newcomer.
Declaration of Love
Zohra's track seriously confused me tonight! She literally begged Shehryar not to leave her even though she knows his intentions. She barely escaped the last time due to Moosa and there are certainly no guarantees that something like that won't happen again. She wants to keep her promise even though leaving Shehryar is not going to burden Ana Ji in any way since he is not asking for money.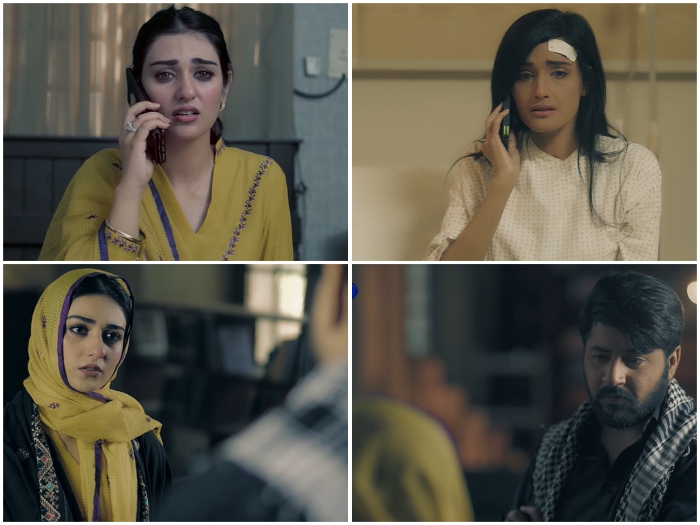 Moosa and Zohra's meeting tonight was definitely the highlight of this episode because the viewers finally found out how Zohra felt about Moosa all along. Her feelings for Moosa were always a 'mystery' and there were many instances when it seemed as if she was attracted towards Moosa. Therefore, her declaration of love seemed logical. Moosa's excitement was translated on screen so well even though he knows that Zohra will perhaps never really be in his life but knowing that his love did not go unreciprocated was all the consolation he needed. A few days back Moosa was sure that Zohra was happy without him and was learning to live without her. Now all of a sudden he got to hear from Zohra that his love impacted her life as well. The candid moments these two shared were precious and made it seem as if these were two completely different people. This was perhaps the first time that we got to see both these characters happy even if it was for a short while. Zohra thinks she is not worthy of Moosa's love and she is bent on staying with Shehryar – something that is not working for me at all! Why does she not have the option to go back? Moosa is now willing to go back to his parents if his father allows him and it is highly likely that he will eventually forgive him.
Final Remarks
This was an important episode of Raqs-e-Bismil which changed the course of the story. Zohra's character is getting annoying now while Moosa's character has retained its appeal for all these weeks. The preview of the upcoming episode suggested that Zohra will have an accident. Hopefully, this will be the turning point for her and she will change her mind. Overall, tonight's episode belonged to Moosa and his transformation!
Did you watch tonight's episode of Raqs-e-Bismil? Please share your thoughts about it.