This latest episode of Raqs-e-Bismil focused more on Moosa, Laila, and Sheheryar. Sheheryar's track probably came to an end with this episode. Zohra got barely any screen time and it would be safe to say that ever since she disappeared, the drama is getting more fantasy-like than ever before. I am also getting tired of watching Moosa suffer, can we have his happy ending already? Some of the dialogues tonight were also disappointing such as the ones uttered by Moosa when he found out the truth. The fact that Zohra's character is too plain makes everyone's efforts to 'rescue' her seem meaningless! Yes, I am seriously wondering if she is worth the effort! I don't find myself rooting for Zohra at all after the decisions she has taken lately. There was nothing new about Esa and Sakina's track. It was however good to see Moosa's mother making an appearance, finally! The flashback scene however was too long and not really required. Laila's explanation was also stretched needlessly. Zara Sheikh's makeover was unbearable even though her performance overall was much better than before. A few weeks back all the scenes added something new to the story but now some of the scenes are repetitive and others are stretched.
Faizee's Plan Fails
The previous episode was dedicated to laying the foundation for the 'important' developments that were to be shown tonight but what happened tonight did not turn out to be as impactful as it should have been. Yet again, Saranga came to Moosa's rescue and did not let him fall into Faizee's trap. Saranga is turning out to be someone whose sole purpose in life is to protect Moosa. This entire development wasn't powerful enough. Even though Moosa found out the truth but that 'makeshift' door he entered from was too distracting! It is also difficult to take things seriously when all of a sudden the relatively new characters start running the show. Although I find Saranga's character amusing, I find his reach and efforts for Moosa a little too far-fetched. Since Murad was introduced as a pan wala who had lost everything, it is difficult to relate to his 'new identity' as someone with so many connections. Anyway, Saranga eventually managed to get Sheheryar out of the way and he also knocked some sense into Moosa so that he wouldn't end up doing exactly what his opponents wanted him to.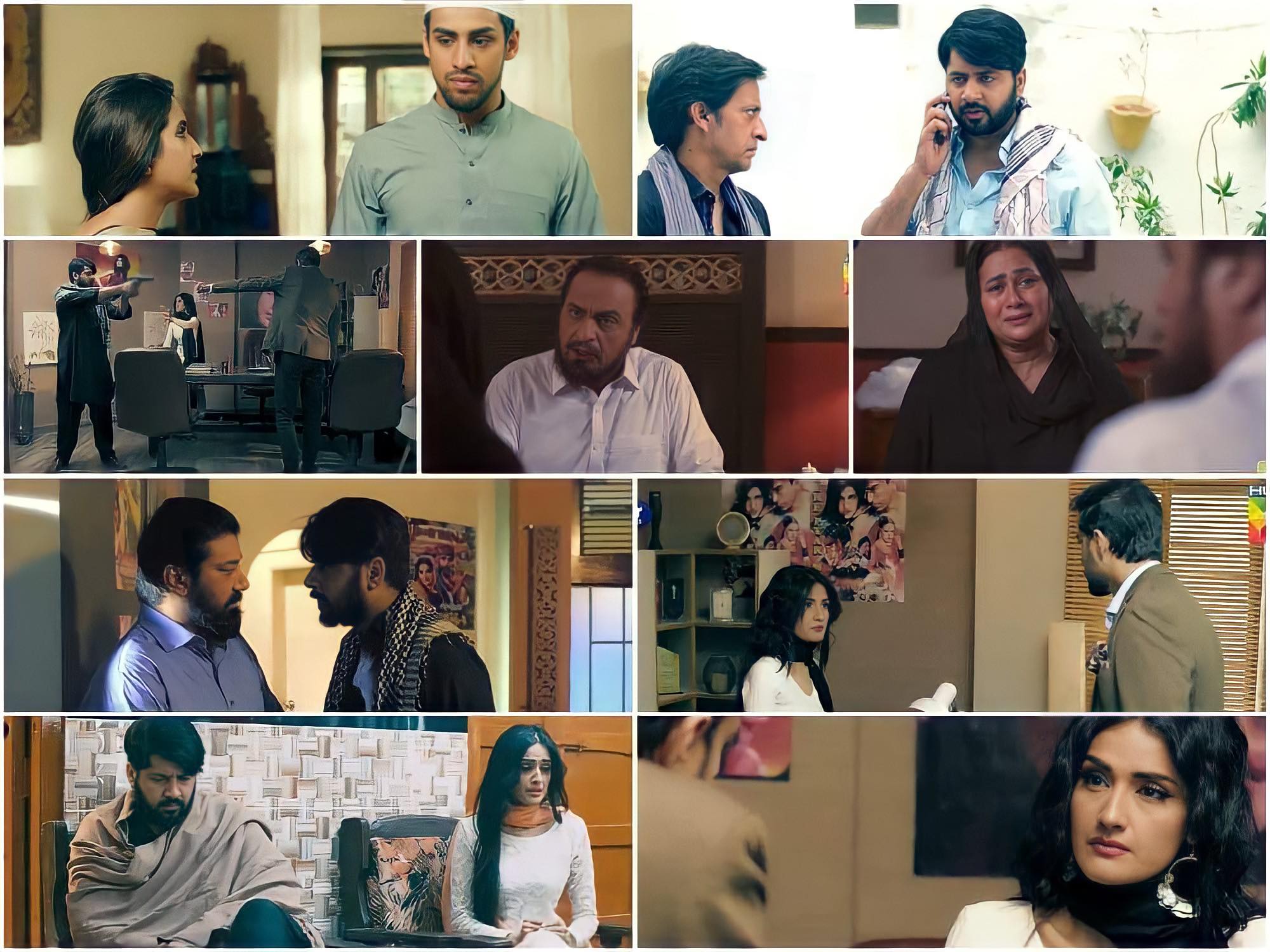 Faizee also wanted to create a misunderstanding between Laila and Moosa since he wanted to make sure that Moosa would be infuriated enough to take an extreme step. This scene was executed so poorly and it ended abruptly. Laila visited Moosa, later on, to narrate Sheheryar and Zohra's story to him! This scene was unbearable since the viewers had to listen to a detailed version of things they were already fully acquainted with. Moosa is also back to being the impulsive person he was before and the changes we got to witness in the previous few episodes were non-existent in this episode. If it weren't for his friends, he would have been clueless.
Moosa's Family
Moosa's mother was shown pleading for her son once again while his father is just as stubborn as ever. Even after all these weeks, nothing has changed. It was however good to see these two discussing their son and it would only be logical if they are kept in the picture. Esa and Sakina's track is going around in circles. Their scenes are short and mostly repetitive. These two characters and their track had so much potential but slowly like all the other tracks, this one has also lost its spark.
Final Remarks
I have really enjoyed watching and reviewing Raqs-e-Bismil for the most part but things started going off track gradually a few weeks back and now Imran Ashraf is the only saving grace of the drama. That is obviously not enough since the writer has lost his grip on the story and Zohra's character has been a huge disappointment. It has turned out to be a caricature – a woman who needs saving! I am also wondering why Sitara's track was added to the story, perhaps to add to the list of ways in which Moosa insulted his father and his choices! I hope that the drama will wrap up soon because the thriller aspect of the show is badly executed and the dialogues are putting me to sleep!
Did you watch tonight's episode of Raqs-e-Bismil? Do share your thoughts about it.