I am honestly fuming after watching this episode because watching an intelligent, independent and intelligent young lady like Anaya turn into the ultimate bechari in this episode was just plain annoying! Especially because this whole 'please make mama happy' scenario was so forced to begin with. There were so many aspects of this episode that were so unconvincing. Even after losing the NS 13 project, Fareed had complete faith in Miraal and was spoiling her as usual! He is such a 'toxic' father. How did he manage to get this far with this kind of attitude? There was so much hype surrounding this project yet losing it led to nothing but yet another 'thappar'!!! So basically this will be the reason why Anaya and Hasan finally move out. Some writers use deaths to move the story forward and others use thappars. Someone, please check Dr. Harris' degree because his 'diagnosis' of Miraal's condition was so wrong!
This therapist/psychiatrist failed to see the control and anger issues Miraal has and only focused on the effect naani's death had on Miraal – did I miss something? This was the lamest track in the story so far. This was essentially a romantic track which was chopped down due to all the criticism, nothing more and nothing less. The good thing is that this good-for-nothing therapist is no longer going to be managing Miraal's mental health because he needs a break so that he can be 'friends' with her. Sabaat could have been such an interesting drama had the writer worked harder on establishing the characters and showing some character development. Why was mental health even covered in the drama if the writer was not going to do justice to it?
Anaya's Attempts To "Adjust"
Right from the time Anaya got married, I wasn't happy with how she was expected to put up with Miraal's insulting behavior. Even after Miraal had already slapped her once, showed how much she despised her, and set Hasan's room on fire on the night of their wedding, Hasan thought it was a good idea for Anaya to join the office! While I am all for 'compromise' in a relationship, there is clearly a big difference between compromising and putting up with regular insults! Anaya defined why she was so willing to 'adjust' and in a way not much had changed for her. The explanation she gave did not work for me at all. Changing buses or walking to university is not the same as living with someone who slapped you once and insults you on a daily basis! How could this intelligent girl with such great problem-solving skills forget that? Anaya's character has seriously disappointed me, the writer had such a good opportunity to show all the young married women out there where to draw the line yet it took another thappar for Anaya and Hasan to do what they should have done early on.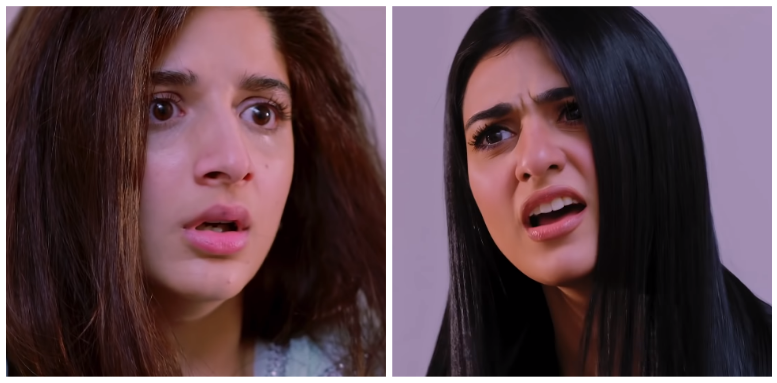 Last time Miraal slapped Anaya, Anaya's first reaction was to hit her back but her friends stopped her. This time around however she was reminded of what Hasan said to her and ran to her parents for solace! Anaya has turned into this typical wife who cannot even decide where she wants to eat out. While Hasan and Anaya are really cute together, Hasan does whatever he can to show his support and love – I do feel that Anaya is at times such a 'burden' on him which is so unlike her! She was the one who used to solve everyone's problems but all it took was nikkah ke du bol to turn her into this dependent and docile person who cannot solve any of the problems she is faced with. Although I felt for Anaya but only because of the way the writer has completely wasted this character.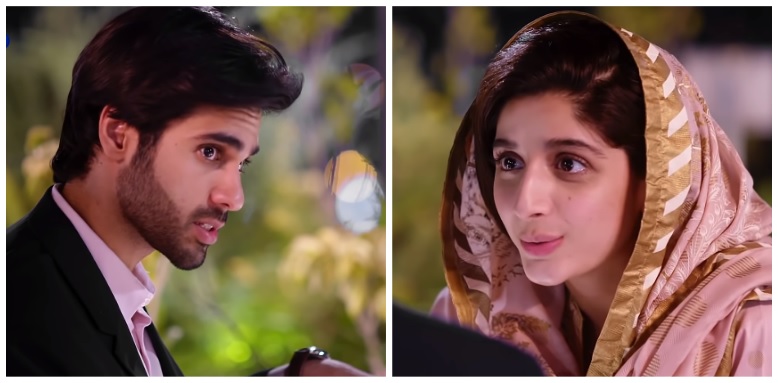 The Most Incompetent Therapist
Can we please give Dr. Harris " The Most Incompetent Therapist" award already? The way he trivialized Miraal's mental disorder was laughable! He also said he doesn't charge her for listening to her because she somehow is doing him a favor by telling him his life story. So Miraal no longer is 'haunted' by naani but she is still a narcissist. Dr. Harris thinks Miraal is much better now while she plays havoc with everyone's life, cannot control her temper, is completely incapable of maintaining relationships, and cannot take responsibility for anything! The email was well written because it covered all the aspects of the sessions and why he couldn't continue but we all know that it was an indirect way of telling Miraal that he wanted to be friends with her therefore he could no longer be her therapist. Which makes me wonder what kind of a twisted person would fall for someone like Miraal? Even after knowing 'everything' about her, Harris thinks it is 'safe' to be in a relationship with a narcissist.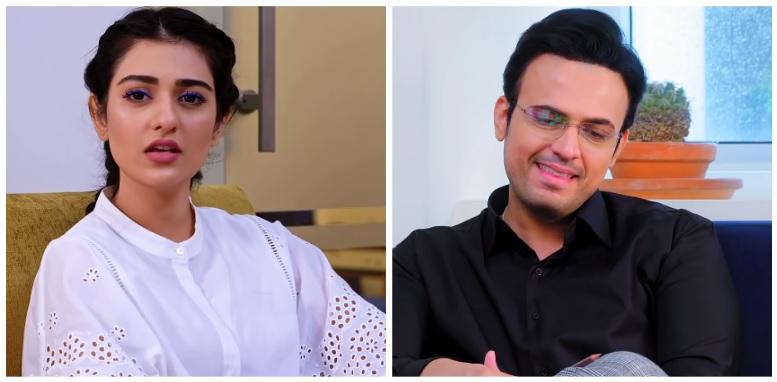 Final Remarks
I am extremely disappointed with the latest developments and how Miraal got away with hitting Anaya yet again. Even Hasan's reaction was not convincing enough. Anaya's response was equally disappointing and when her mother said this was a 'choti baat', I was shocked!! And yes how can I forget Atif, if he had been working on this project, how could he not know who their competitors were? What kind of businessmen and employees are these? Hasan's fever and vomiting suggest he might have some serious illness. He is the only likable character in the drama right now and one of the few supportive husbands we have seen in Pakistani dramas recently therefore I really hope they don't kill him. Miraal is getting on my nerves now more than even since even her therapist finds her narcissist personality appealing! I am waiting to find out how Miraal has 'helped' him out, why he finds her 'intriguing'! Although I am pretty sure that the reason will be just as lame as the sessions we have seen in these few episodes!
Did you watch tonight's episode of Sabaat? Do share your thoughts about it.