This episode was picture perfect; I love the filmy and the romantic element of this play. This play reminds me of all the beautiful love stories I have ever seen and watching such a story unfold on your TV screen every week is nothing short of a dream come true. The love between Shano and Khalil is very fairytale like but at the same time I never have trouble feeling for them or connecting to what they are going through. Mahira Khan and Adnan Malik have done complete justice to their characters by bringing out the best in them. Tonight's episode opened with Shano's wit and ended with our hero proving a point or two to Fayyaz.
The power of love makes you do things which you normally won't. Khalil wants Shano in his life at any cost even if that means getting himself killed. After watching the preview of this episode last week I thought that maulvi sahab was going to save Khalil but when the tables turned it was nice to see that Fayyaz was the one who needed saving. Shano's love has made Khalil even more fearless than he was before and same is true for Shano. Both of these characters have a very big personality and that is what I love about both Shano and Khalil. There is more to them than their love story alone. They are both very interesting people who you enjoy watching on screen and when the two share screen space nothing can come between the chemistry that they share.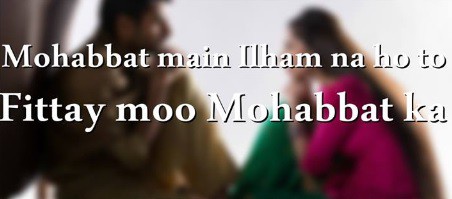 Every single scene in this episode made you look forward to more. I have always liked the fact that although there is a lot of talking in this play but the scenes are usually short and to the point. You move to the next scene before getting bored with the first one. Irfan Khoosat's character's love for Khalil and the reason behind it went to show that Shano is loved by everyone around her. Shano's parents however are so blinded by what they want that their daughters happiness does not matter to them. The way the tangay wala informed Khalil about all of Fayyaz's friend was very amusing. I love the simplicity with which the dialogues have been written, the conversations always come across as real.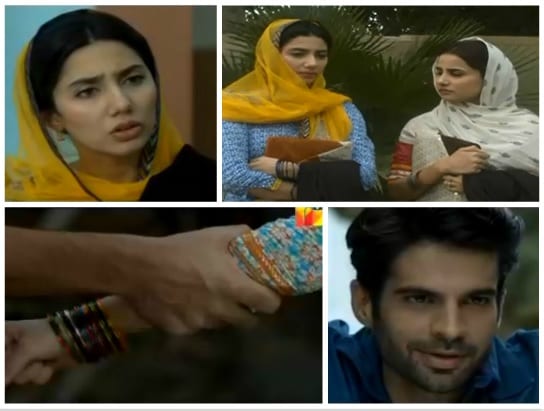 Shano prayed for Khalil but at the same time she was prepared to die if something happened to him. Khalil and Shano both do not want to live unless it is with each other. How often do we get to see such beautiful love stories on screen? All we see are complicated love triangles in which the focus is more on the complications than love itself. In Sadqay Tumhare as well there are a lot of complications but somehow I never feel like the director or the writer is losing focus. At the end of every episode I feel like I saw enough of Shano and Khalil both and their feelings are given the utmost attention. Side tracks usually add more flavor to the story but in this case I don't mind a single track story.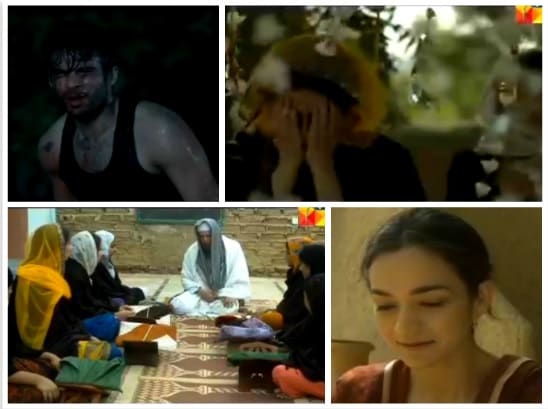 The fight scene was directed brilliantly, it was filmy to the core and I loved every second of it. Rain was the perfect addition to the scene. Rasheeda had no idea how much Khalil had beaten Fayyaz when she was worrying sick about him! Khalil's reaction when Shano says to him, "maar kha ke aye ho" clearly meant nahi maar khila ke aya hu!!
This was another one of those episodes of Sadqay Tumhare which you want to watch over and over again. Every scene added something to the story and all the conversations were beautifully penned down. All the actors performed brilliantly as usual and this time around it is very difficult to say who the star of the show was because tonight all the actors kept me hooked to my television screen because of their outstanding performances. Hats off to the director for giving us another flawless episode and a big thank you to Khalil-ur-Rehman Qamar for a beautiful love story.
Fatima Awan