What an ending!! Every single scene was intense to the core and very gripping. There are very few last episodes which manage to leave a very profound impact on you but this one completely fit the bill. I am sure many people will disagree with me but personally I think that a happy ending wouldn't have done justice to this love story We knew all along that Shano and Khalil's happy ending was not meant to be but most of us were also expecting a very dramatic and tragic turn of events which would end this love story like that of Laila/Majnu or Romeo and Juliet. The ending however was very real! Shano and Khalil might have moved on with their lives but the love which the two felt for each other remained an undeniable reality right till the end. Their love for each other was accepted and respected by all those people who were connected to them in any way at all. I am not going to go into the details of what transpired in this last episode because I would like the viewers to watch this installment and find out for themselves. Also, I wouldn't want to ruin the experience for anyone who reads this review out of curiosity before watching how the drama ends.
I must say that it was an absolute pleasure watching and reviewing Sadqay Tumhare. Sadqay Tumhare was spellbinding for most part with the exception of very few episodes which gave even the biggest fans of the play something to complain about. Sadqay Tumhare might not be remembered for its pace or story but it will definitely be remembered for its strong characters, spectacular dialogues and the riveting performances from practically every actor who was part of this drama. Mahira Khan and Adnan Malik brought their characters to life with a class that is unmatchable. The sizzling chemistry between these two brilliant performers definitely helped many of the viewers relate to the their undying love. Rasheeda kept most of us glued to the screen and left us hating her but wanting to see more of the malice, hurt and vengeance that she felt only because the character was played brilliantly by Samiya Mumtaz who proved that she is an outstanding performer. Samiya Mumtaz's character and her background was pivotal to the story because she was the one who determined the fate of Shano and Khalil's love more than any other. Rehan Sheikh used his superlative skills as an actor to good use because of which we had no trouble feeling what his character was going through. I felt for Amin every step of the way and I could totally relate to how cheated he felt. Sanya Shamshad is a relatively new actress but she never fails to surprise me, I was completely in awe of her acting in Rehaii and the perfect manner in which she portrayed all the personality traits of Humaira on screen in this drama was truly impressive. I don't want to sound rude but I have never liked Shamil Khan before but I absolutely loved him as Maqsood. Maqsood was a friend and a mentor to Khalil; someone he could confide him and turn to when he was clueless. Farhan Ali Agha, Irfan Khosat, Qavi Khan, Tahira Imam, Naghma Begum outshone in few of the most memorable supporting roles they have played till date.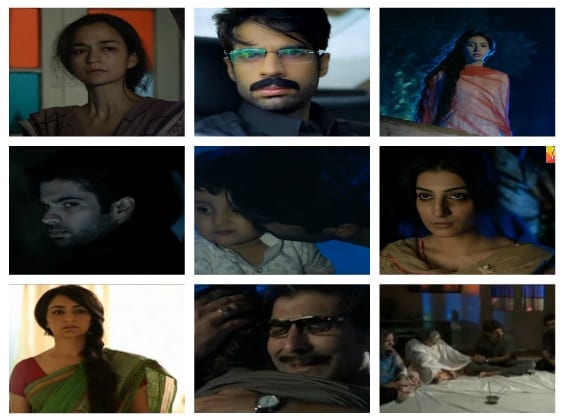 I have to give special credit to the person in charge of make-up; it was an absolute pleasure watching a hero with rugged looks on screen. Mahira Khan's soft look and Sammiya Mumtaz's no make up look went well with their characters. The director might have missed a few details here and there but overall he was very successful in portraying the era that he was supposed to bring to life on screen. I would like to thank the writer Khalil-ur-Rehman Qamar for giving us some amazing characters and some unforgettable dialogues that literally stir your soul. Sadqay Tumhare's OST will always be very special to me not only because it has been sung beautifully but because it will remind me of Shano and Khalil's beautiful love story every time I hear it. We all wanted Sadqay Tumhare to end and we all wanted to find out how it will end but I must admit that I will miss looking forward to this beautiful play every week.
A big thank you to all the wonderful readers who took time out to read the reviews and added to the discussions. All of you have always been very kind.
Please feel free to share your thoughts about the ending and also about the drama as a whole.
Fatima Awan