This second episode of Sammi laid down the premises of the play even more clearly and the story also moved forward this week. Tonight's episode was also emotional and showed that it isn't always the poor people who become victims of the judgments of the jirga but sometimes people like Chaudhry Fazal also suffer because they are not heartless like Chaudhry Rab Nawaz. Chaudhry Nawaz is an example of how absolute power corrupts absolutely. He wants his brother's share of property and he also wants to make sure that he continues to exercise control over people. There is no one in the entire village who questions him and apart from his wealth, the power he exercises on people's mind gives him the authority to pressurize people into doing things they wouldn't do otherwise. It is definitely refreshing watching different kinds of characters in this drama, not everyone is evil or corrupt but some of these people are slaves to this system because they don't know how to break free from it and there are others who dare to swim against the tide. It was good to see Fazal refusing to marry Sammi, this particular development was completely in line with his character and everything that we saw in these two episodes.
Tonight's episode showed how there are people who can easily forget they ever had a daughter just to have their sons by their side. Sammi's mother's concern for her brother and the lack of concern for her daughter was a sad truth! At the same time the viewers got to see Marium's mother, who might not have the energy to look after her daughters but was not ashamed of giving birth to daughters. Someone who even with all the negativity around her had the courage to tell her daughter that she preferred a daughter to a son. All these different characters show that we are not being shown stereotypes in this drama.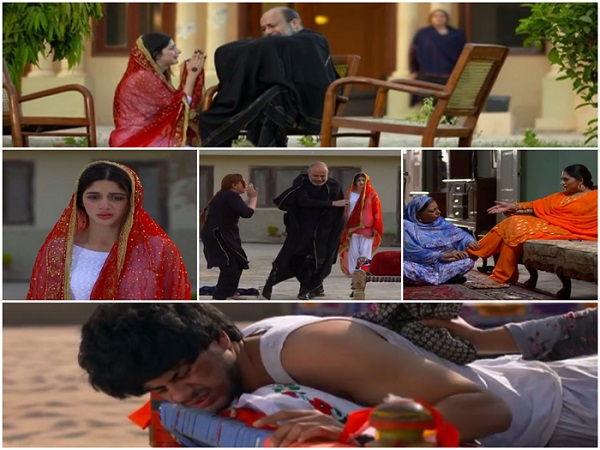 The viewers found out more about Rashid's character and family in this episode. Zarina is Rashid's mother which explains a lot! Rashid's relationship with his wife and the conversation both of them had showed a different side of his personality.
The tragedy which had engulfed Fazal's house and his life after his son's tragic death was covered brilliantly in all the scenes. The flashback scene in which Pervaiz tells his father about Sammi was brilliantly placed. It showed how quickly everything changed for the worse and how helpless and sad Fazal and his wife were now.
Sammi's OST is beautiful and deep, it would have been so much better if this OST was used in the background more. Watching Chaudhrani watch Sang-e-Mar Mar while Fazal's wife was locked in the room and her husband was forced in the nikkah was an interesting addition! It showed how little the suffering of their own family members meant to them. The overall setting of this drama is perfect, the director has kept the originality of a village set up alive without adding details which would have made the drama more visually appealing and glamorous but difficult to connect to. It also looks like this story is not going to be about Sammi alone but every character has a story to tell and what makes the drama more interesting is that all these stories are interrelated. So far the story has been somewhat predictable but with so many tracks and so much which the writer is willing to explore there is always tons to look forward to. I felt more connected to all the characters after watching this episode. Adnan Siddiqui, Rehan Sheikh, Noor-ul-Hassan, Seemi Raheel, Haris Waheed, Humera Ali, Madiha Rizvi, the actress playing Maryam and the one playing Fazal's wife completely look and own their roles. I am waiting to see more of Mawra Hocane and am quite sure that once her character starts getting more screen time she will make her presence felt. I do hope that her outlook changes with her situation and we see more from her than crying and pleading.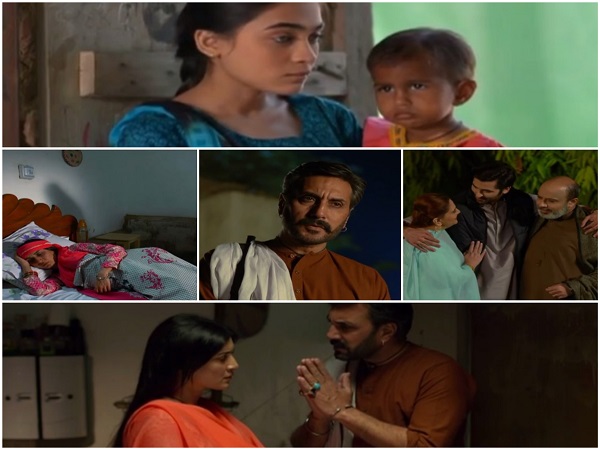 The preview of the third episode suggested that the story will take an interesting turn with the next episode but in my opinion the preview was too detailed. Nadia Afghan's character will also be introduced in the upcoming episode. Sammi has enough content and tracks to keep the viewers engaged, I am waiting to see how these tracks are handled in the upcoming episodes.
How many of you watched this latest episode? Do share your thoughts about it.