Bollywood's Raees was expected to release today across Pakistan i.e. 5th February 2017 , which coincidentally is also the Kashmir Solidarity Day.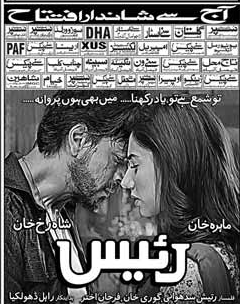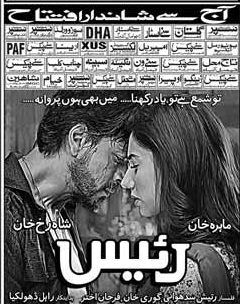 As per the due process the film was imported last week after receiving Non Objection Certificate  (NOC) from the Ministry of Commerce. After the import the film is presented before the three functional film certification boards to get the screening certificate.
Sindh Board for Film Certification (SBFC), covers the whole province of Sindh apart from cantonment areas.
Punjab Board for Film Certification (PBFC) covers the whole province of Punjab apart from cantonment areas
Central Board for Film Certification (CBFC) covers the provinces of KPK and Balochistan, Federal Capital Islamabad, Federal territories of Azad Jammu Kashmir, Gilgit Balistan & FATA as well as the cantonment areas of Punjab and Sindh
The film is cleared for screening by PBFC and SBFC and thus its release date was advertised in the press as today.
However it faced a last minute blockade from the CBFC which has reservations over the few scenes and content of the film. As per the press report the film shows the story of a Gujarati Muslim bootlegger and it has raised few eye brows within CBFC.