With this episode the story moved forward in a different direction. One aspect of Sammi's story which has been the same right from the first episode is that she had absolutely no say in all those major decisions which altered her life completely not once but over and over again. This time it was Chaudhry's wife and Rashid who decided her fate, they obviously had their own best interests in mind and were not thinking about how Sammi would end up once she reaches Karachi. Sammi's fears and her confusion was translated impeccably on screen by Mawra Hocane in this episode. Her expressions were right on point when Rashid told her what the plan was and even when she was in the train. While Mawra Hocane's facial expressions won me over completely I have to say that I am waiting for an episode when she will have more dialogues too. The flashbacks scenes showed how Sammi was naturally thinking about a time not very long ago when everything was perfect and she thought there were a lot of people around her who loved her but Sammi has not been shown thinking about her circumstances at all. A few dialogues would have made her scenes even more impactful.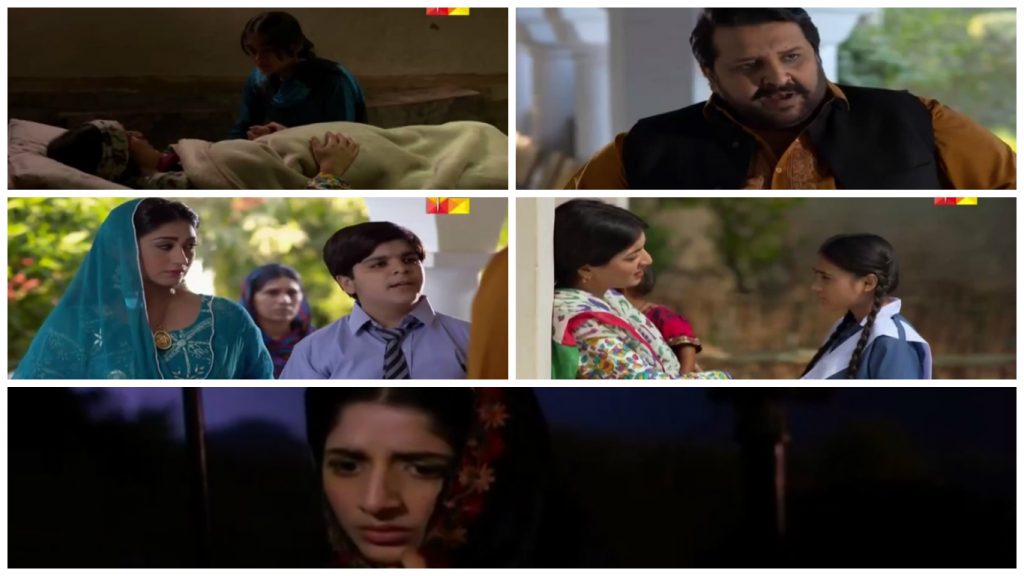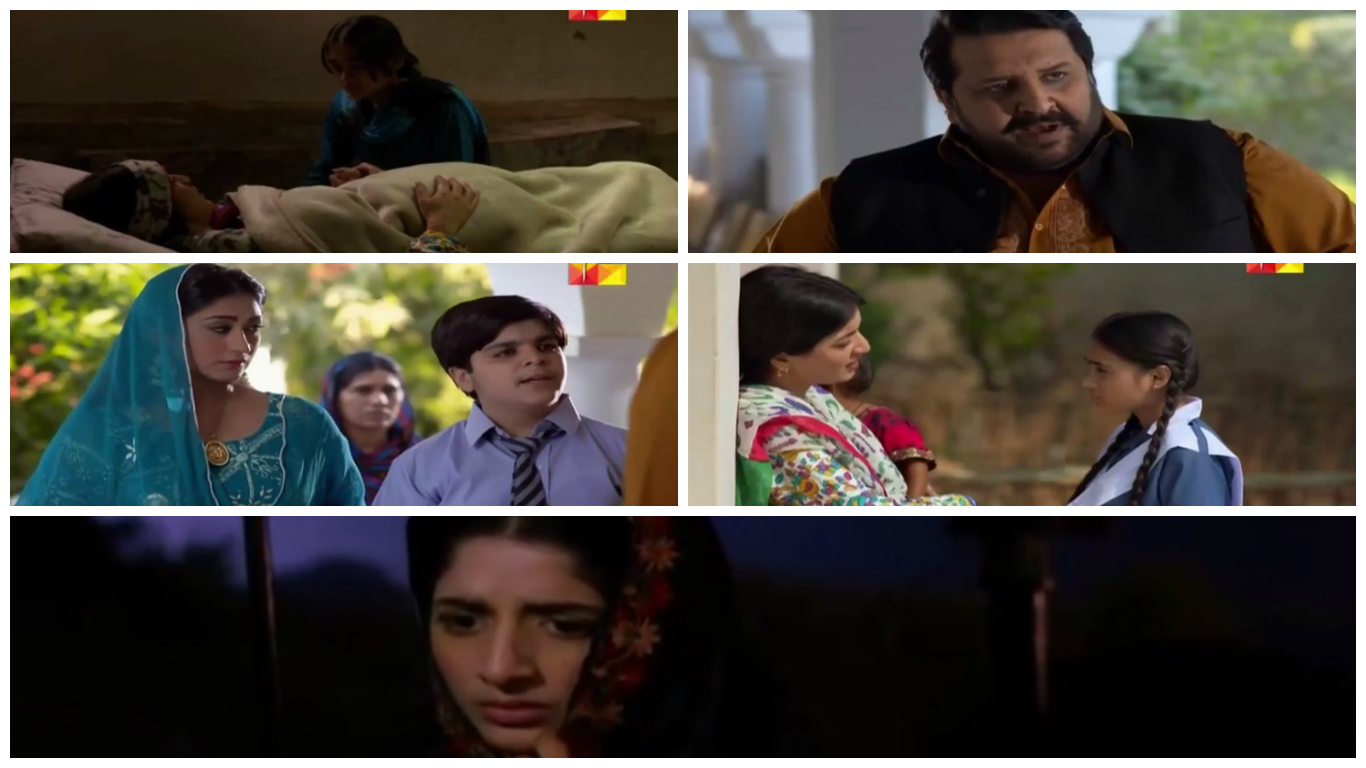 Rashid once again made a half-hearted promise to his wife. Nadia Afghan's character is playing a positive role in the drama; she is there to educate Rashid and those people out there who are watching this show and need to know more about the importance of family planning – an issue which was tackled in detail in drama serial Nijaat which aired many years back but the message it gave was so strong that it is still fresh in the minds of the viewers even today. This track definitely reminded me of drama serial Nijaat for various reasons. Rashid's character is one of the most interesting characters in the drama and I am waiting to see how he deals with Chaudhry now that he has vowed to kill him if he is not able to find Sammi. Rashid too is a pawn in the hands of Chaudhry and his wife just like Sammi. Rashid's house, that infant and the overall feel of the track is also very realistic.
Chaudhry's conversation with his son was one of the most meaningful conversations in this episode which showed the mentality of those people who fail to see those individuals as humans who are not as influential or rich as them. Chaudhry's son does not see Sammi as a human but he wants to flaunt her like a thing he owns and is proud of. His father's overall personality and Chaudhry's conversations with his son clearly showed where that mindset came from! Rehan Sheikh is one of the most impressive actors of our drama industry who manages to nail every single role assigned to him almost effortlessly. He never ceases to impress the viewers.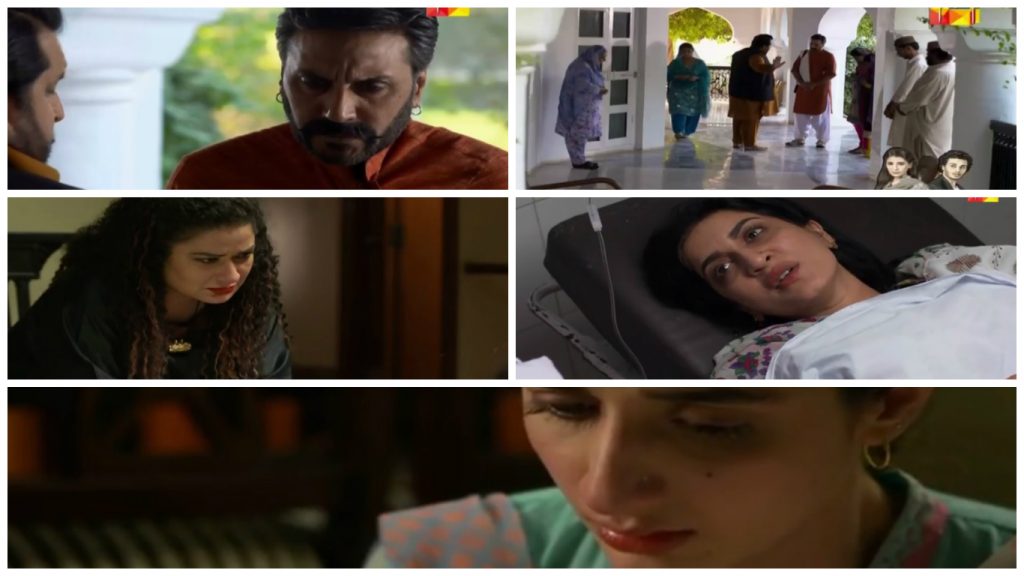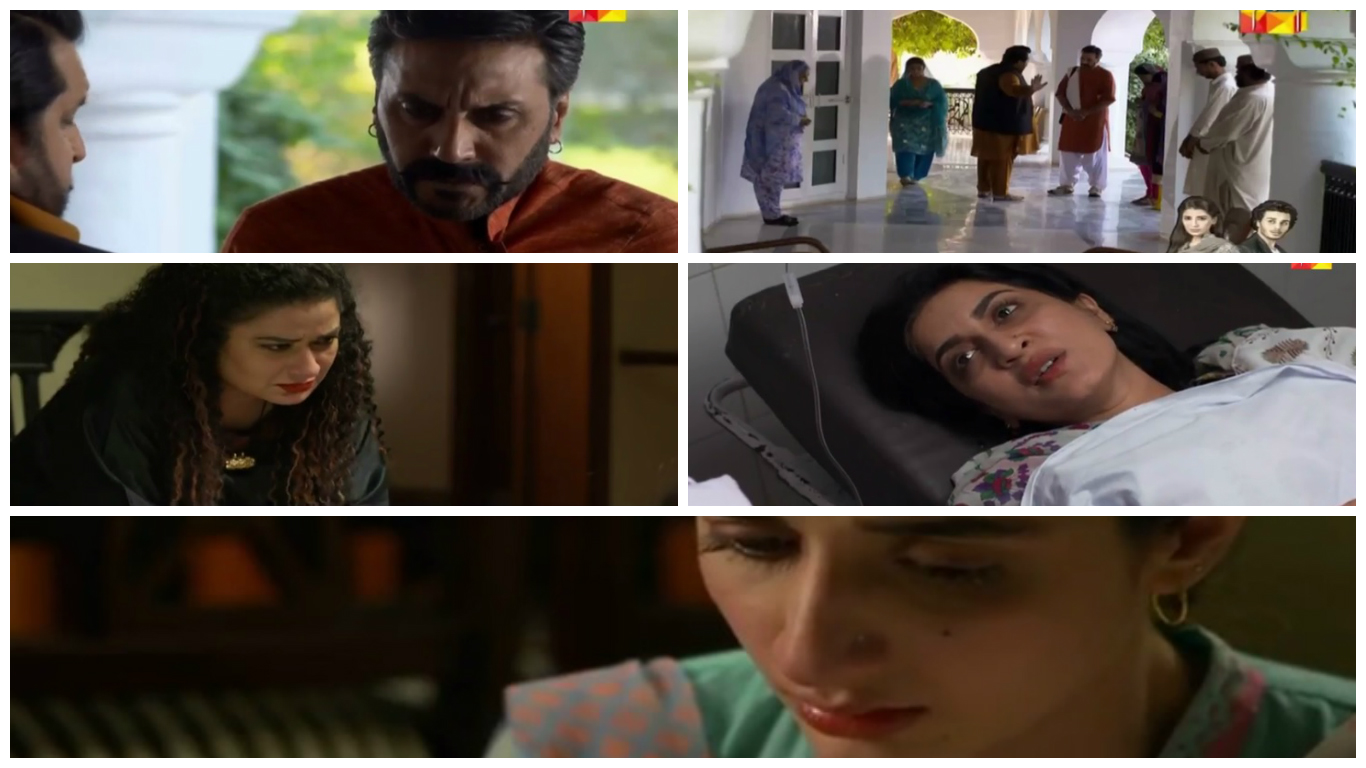 I am looking forward to finding out more about Sania Saeed's character because it seemed quite intriguing. So far whatever we have seen in these 4 episodes suggests that Sammi is going to cover multiple subjects from the feudalistic mindset to the importance of family planning and the evil of human trafficking. I would like to see Chaudhry Rab Nawaz shooting Sammi's brother in the upcoming episode or doing something which would prove that he is ruthless because so far his empty threats haven't helped shaping up his character's cruel side.
How many of you watched this latest episode? Do share your thoughts about it.