Sanam Baloch Cries During Her Show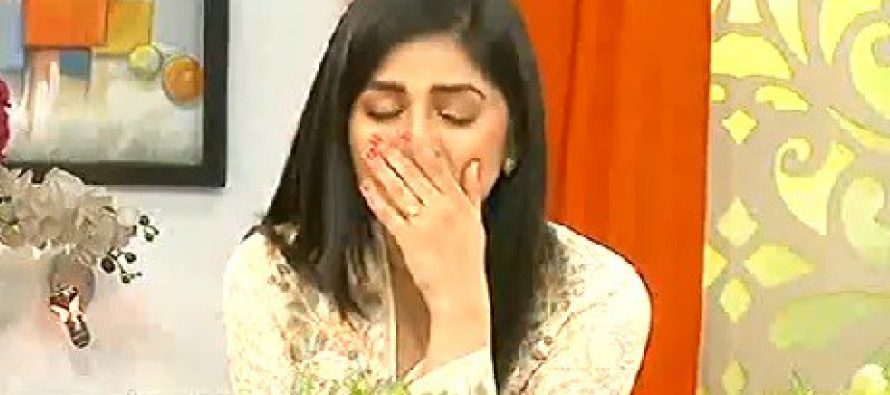 It is usually said that artists are very sensitive people, Sanam Baloch proved that she is not just a gifted actress but also has a very kind soul while she narrated an incident from her past in her Morning Show. Sanam Baloch was talking to her guests about times when they might have hurt someone or someone may have hurt them. Everyone openly apologized to those people who they have hurt in the past. Sanam Baloch narrated a story from her past in which she told that when she started her career a very young fan came to meet her in her house in scorching heat but she turned her away because she was very tired. Sanam Baloch said that she still feels guilty for her behaviour. While narrating the incident, Sanam started crying because she said that she had not forgotten that day and will not be able to forget it until that girl forgives her.
Sanam said that after that incident she has learned to value those who love her. She said that now she values all her fans and is mature enough to know better.
---