This episode was somewhat predictable as compared to all the episodes we have seen so far but like all other episodes the developments in tonight's episodes gave me a few good reasons to tune into Sangat next week. I hope there is a good reason why Ayesha's mother and Shahwez are getting so much screen time. I would have liked to see a few more conversations between Adnan and Ayesha as opposed to the ones between Ayesha's mother and Shahwez. The circumstances that led to Ayesha asking Shahwez to donate his blood were shown in a very convincing manner like always. The second Sangat was fine Ayesha could not stand to look at that man and she asked Adnan to make sure that such a situation never arose again.
I have no idea what is the relevance of Salma's track to the entire story but something tells me that Salma is being given so much importance for a reason. I am waiting to find out what that is. The conversations surrounding Shahwez seemed out of place at a time when Sangat should have been the sole concern of everyone associated with Ayesha or Sangat. Ayesha's mother's curiosity regarding Ayesha's attitude towards Shahwez and everything Adnan had to say about Shahwez did not quite fit in the entire situation. It would have been much better if these conversations took place when Sangat was home. Ayesha's mother's conversation with Shahwez in the hospital was very meaningful. She feels that Shahwez was miraculously sent in her life as a savior, she has no clue that this man entered her life again for all the wrong reasons.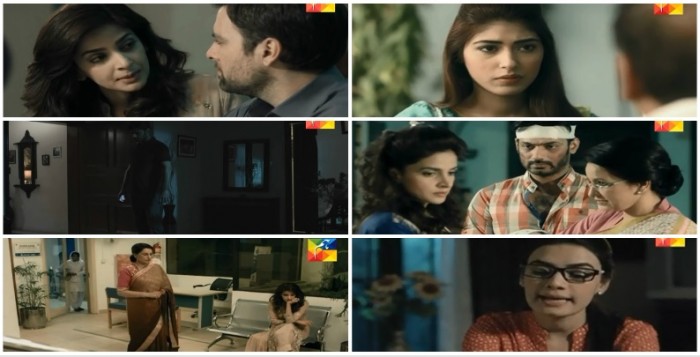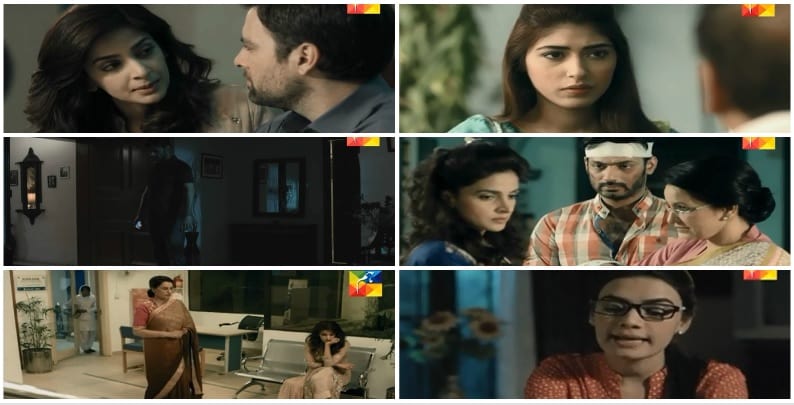 A DNA test was a development we were all expecting. The fact that Ayesha did not try to stop this whole process goes to show that right now she does not care about anything else except her daughter. However, Ayesha could not muster up the courage to tell Adnan the truth even when the opportunity presented itself. Adnan shared how he could indirectly be responsible for what was going on with his daughter but Ayesha could not share what happened to her. I wonder why Ayesha thinks that this was her "gunnah", perhaps because she did not tell her husband the truth. It was disappointing to see Ayesha blaming herself for something like this. She is the victim and even if she did not have the courage to share what happened with her husband it does not mean that she betrayed anyone in any way.
It was good to see a real baby playing the role of Sangat, it is definitely something that helps the viewers look at the baby as a real person! Shahwez is back with Ayesha's mother but I hope that he makes at least one more attempt to leave the house since a person like him won't stay back only to make someone happy. He entered Ayesha's mother's life to make up for what he had done and now that Ayesha has spelled out what she wants from him nothing should stop him! All the actors gave top-notch performances which makes this drama stand out in the crowd. I am however getting tired of Ayesha's mother's obsession with Shahwez and her repetitive dialogues when she is talking to Ayesha regarding Shahwez. It would have been nice to see Ayesha's mother and Ayesha in particular compromising on her looks when Sangat was in the hospital. On the first day they were coming from a function but on the second day there was no reason to look so dressed up.
The preview of the next episode showed that there will be some interesting developments in the next episode as well. What are the predictions for the upcoming episodes? Please share your thoughts.
Fatima Awan