What I like the most about Sangat so far is the fact that the story has been very convincing, engaging and unpredictable. Another aspect of this play that makes it stand out from many other plays that have been made on this issue is that it covers different tracks flawlessly while Ayesha remains the central figure of this story. When Shahwez came to give blood in the last episode we knew that it was going to be a development that will have a huge impact on Ayesha's life but no one could have ever guessed that the story was going to go in this direction.
Like all the other episodes of Sangat this one too had a great deal to offer. The viewers found out more about the kind of relationship Ayesha had with Shahwez when she was little. The flashbacks and Ayesha's mother's conversation with her showed that Ayesha was never too fond of Shahwez but he 'fell in love' with her at some point! It is obviously impossible for a person who loves someone to destroy their life the way Shahwez destroyed Ayesha's life but at least Shahwez thinks he is in love with Ayesha. Personally, I see it more as an obsession. Shahwez's character is an interesting one because we are being shown a man who made a lot of wrong decisions in his life but there was one decision which he made and followed through which is going to haunt him for the rest of his life. I hope and pray that we see this man paying for what he did in the end because what he did to Ayesha is unforgivable.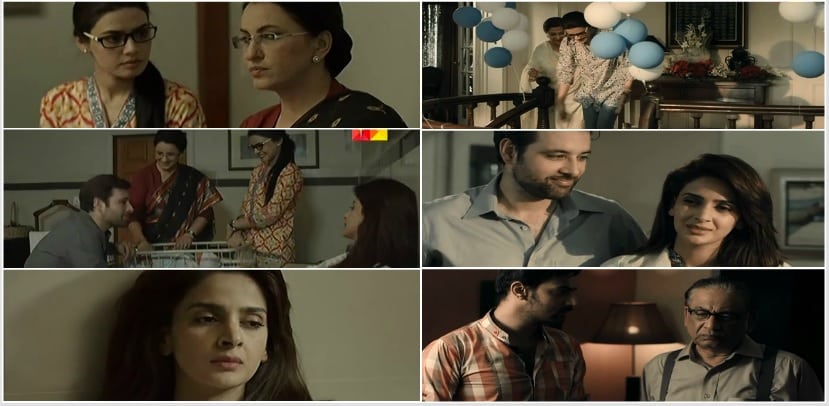 I think the writer has done a commendable job of etching out characters which seem real and are free of clichés! Adnan's mother's attitude before Sangat's arrival in the house and her reaction when she looks at Sangat for the first time was an excellent example of how different this character is from the usual mother in laws we see on screen. This woman can be very typical and mean but in her heart she loves her son. Farah's character is another one which is anything but typical yet I have no problem accepting or relating to her character. I guess the viewers are so weary of watching the stereotypes on screen that such characters are a breath of fresh air.
I have said it before and I am going to say it again that while I do not like the way Ayesha's mother is unintentionally bringing her rapist closer to her, the way it is being shown is very believable. The relationship Ayesha's mother had with Shahwez in the past and the one they have now and the fact that she is lonely makes it all convincing. The only part which can easily be termed as a big flaw in the story is that Adnan keeps on suggesting that he met Shahwez when he came to his house although we were made to believe that he never knew about Shahwez's visit until his mother told him about it and it is also strange that Adnan does not recall that he met Shahwez in the hospital with Ayesha's mother once. Also, the viewers were made to feel that Ayesha recognized Shahwez when she saw him on the night of the incident and later on she did not tell her mother who he was because she did not want to hurt her but in tonight's episode we were shown that Ayesha did not know that her mother knew Shahwez.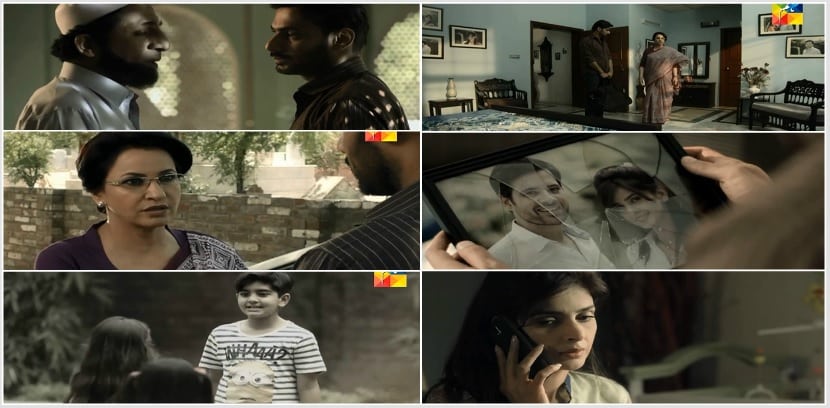 All these flaws aside, overall, Sangat has an interesting storyline and not a minute goes by when you don't feel for Ayesha. Now that Shahwez is living with Ayesha's mother I wonder how Ayesha will stay away from him because it looks like she has no intentions of telling her mother that he was the man who raped her. Also, what will happen if Adnan meets him there?
The preview of the next episode definitely gave me something to look forward to. All the actors did a commendable job as usual but Zahid Ahmed and Saba Qamar were stars of the show. The director has done complete justice to this story and I am waiting to see how the story unfolds in the future.
Do share your thoughts about this episode and also about the preview of the next episode.
Fatima Awan