Just like all the previous episodes of Sangat this one too kept me glued to my television screen right till the end. Ayesha was shown as a very sensible person right from the start; someone who believed in fixing problems and not creating more and watching Ayesha mustering up the courage to look her rapist in the eye and telling him to do what needed to be done in order for Ayesha to move on was definitely in line with her character. Similarly Ayesha's outbursts and impatient behavior showed how much she has changed over the years. There was a time when she had the patience to deal with everything but now she does not feel the need to satisfy anyone's curiosity whether it is her husband or her mother-in-law, which I believe is a way for Ayesha to vent out. She cannot share what happened to her with anyone but even then her husband has been supporting her by putting up with this behavior without asking for explanations which is why it appears to be that Ayesha's faith in Adnan has been restored. Adnan and I would say even her sister-in-law have played a pivotal role in making Ayesha come out of the depression she was in.
Ayesha knew that she could only start afresh if Shahwez was out of her life for good. That was only possible if she talked to him herself because her mother was not willing to listen to her. I really liked the way her anger towards this man was justified in front of her mother and later on the way she justified it in front of her sister-in-law. The fact that there was a reason for her feeling that way about Shahwez made everything more realistic otherwise her mother and her sister-in-law would have many questions to ask. There was a time when I thought that the only way for the story to progress decently was that Ayesha should tell Adnan and her mother the truth but the story has been very convincing even without that development.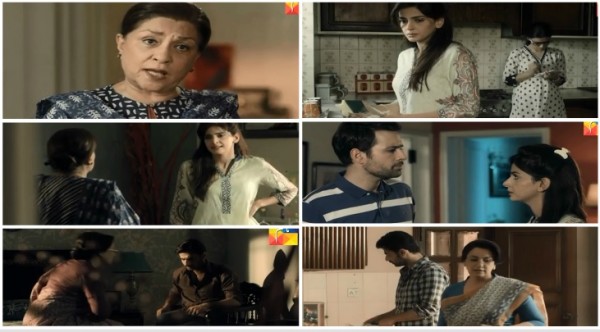 My favorite part of this drama has to be the powerful and relatable characters, meaningful dialogues and flawless acting by every single actor; it is almost as if all these actors were meant to perform these roles. The casting director deserves a lot of credit for choosing a brilliant cast. Like I said before Mikaal Zulfiqar is the weakest link in the play but his character makes up for the average acting. You can't help but like Adnan for not being the typical husband we see in our dramas all the time. His love for his wife and his daughter is genuine; you feel for him just as much as you feel for Ayesha. A man like Adnan does not deserve to go through all this. This story is just as much about Adnan as it is about Ayesha.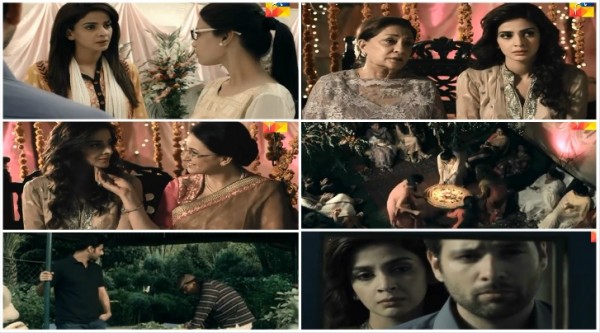 The preview of the next episode showed how Ayesha will be forced to bring Shahwez back in her life because she is desperate to save her daughter's life. The birth of Sangat has changed everything for Ayesha; she feels the need to protect her daughter more than her own self. I felt like that was the reason why Ayesha decided to have that conversation with Shahwez, she feels that she needs to move on so that she can focus on Sangat. I must say that I am very impressed with how Zafar Mairaj has taken the story forward till now and the director Kashif Nisar deserves all the credit for adding life to every single scene of this play. I am anxiously looking forward to the next episode of Sangat.
Do share your thoughts about this latest episode.
Fatima Awan