By far,Sannata has been the most difficult show to review; Not because,it is a third grade show but it is a masterpiece and I always fall short of words while praising it.Though, I know its plot still my predictions fail almost all the time whenever fresh episode of Sannata broadcasts. Rukayya felt helpless when she came to know that deep inside she loves Azam same way as Azam feels for her.She knew that they are living in a society where decision of elders is of prime importance; Her thought of getting married to a man who is much younger than her made her uncomfortable to fully enjoy the feeling and as soon as Azam confirmed that he wants to marry her, so many questions arose in her head. How will everyone react to the news ? How will she live without Pari even if she gets married to Azam ? Will Pari be able to accept her marriage? Will Azam be able to take responsibility of Pari same way as she did?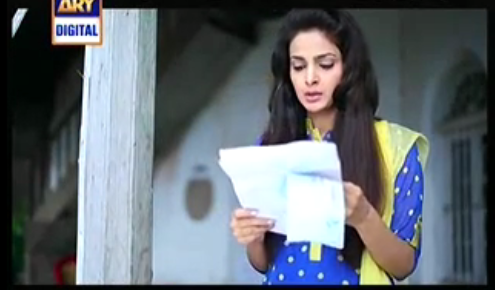 With so many questions in her mind, she decided to let Azam go out of her life as it seems almost impossible for her to get married to Azam.On the other side, Azam was clear with his thoughts and was all set to get married to Rukayya.He knew that he will have to convince his parents by hook or by crook and for that he adopted the way with which his parents won't be able to say "NO" to him,afterall he knew week points of his father.

 Turning out into evil, he exploited his parents to the best .I know,his personality is completely opposite to his father. Unlike his father, he cannot bare to see others suffering because of him while he is living a luxurious life.Right from his childhood he knew that his father is not giving the part of wealth what Aapa Bi deserves and keeping her in dark, he is using her part of wealth too and forcing them to live in world of miseries and strive for even basic necessities of life. Not only Aapa Bi, but Azam's father bluffed many poor people and is still living happily. How can Azam tolerate that? With all that in his mind, the outburst came as his reaction.

Halfheartedly, Azam's father visited Aapi Bi for official proposal of Rukayya and Azam's wedding. Being loved and pampered throughout her life,Pari felt left out as soon as she got to know that her Rukayya Aapa will be leaving her soon. She felt as if she was betrayed by Rukayya and from time to time,she reacted. Sometimes, it took the form of jealousy that arose in her mind after watching Azam and Rukayya together and sometimes,it was her feeling of loneliness that kept on haunting her that apart from Rukayya, no one loves her and if Rukayya will leave her,she will be dead.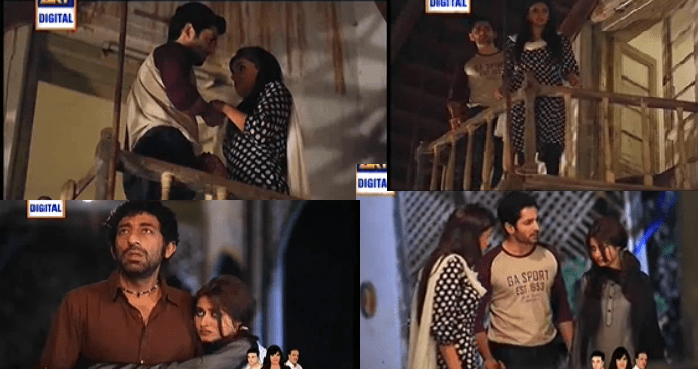 Rukayya statement that she is regretting after getting ready to get married to him,broke Azam from inside. On the other side, Pari also showed unwillingness to come to her dear Aapa's wedding. Rukayya felt as if she is stranded between the two of them. Neither Azam,nor Pari seemed happy from her- obviously for their own reasons. Her big day turned out even more disastrous when Pari came out wearing bridal costume simply because its her mind that was forcing her think of herself as Rukayya.
Rukayya was apple of everyone's eye right from her childhood and being with her all the time and not loved by others headed Pari in no other direction but in feeling of sheer inferiority complex. She always wanted herself to be like Rukayya because she is the loved one.For that,she always assumed herself as if she is Rukayya and her assumption started shouting out loud soon after Rukayya got married.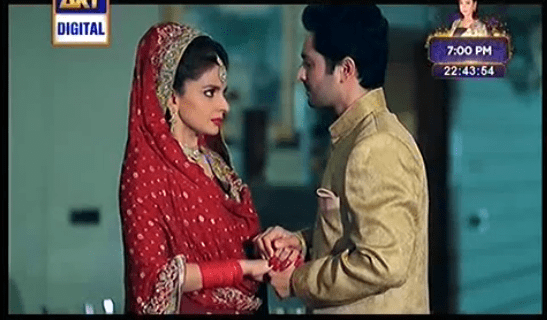 Lagta hai mujh mai woh baat nahi hai,shayed iss lyai dulhan ban kar bhi mai apko nahi samjha paa rahi houn..agar mai bhi wesi hoti tou aap ko mujh se itni shikayatain na hoti.. 
I loved how Azam's harshness transformed into showing his longing for Rukayya.Rukayya was wrong that Pari's mind is still that of a child and she doesnot feel anything – not even feeling of being a girl. Pari takes herself as Rukayya, so she thinks of Azam as her property too. She thinks that its her who got married to Azam and not Rukayya – Rukayya is Pari in her mind. Pari,assuming herself as Rukayya,turned out same way as newly wedded girl acts and its becoming unbearable for Azam to cope up with the situation.

Sajjal Ali is at her best in Sannata even I hated her this week but thats how you feel when someone gets into the character,actually.Danish Taimoor seems a bit too loud at times but again its in the line of his job and requirement of the role.Saba is looking perfect and I appreciate how she gave special attention to her costumes in all phases of her life that are shown.I wonder what would be the ratings of this show if iDream team paid more heed in Sannata's promotion. Story is interesting,direction is perfect,full marks to whole cast and brilliant piece of artwork. What else a show needs to be at top?
Shauqi's story will be reviewed with next week's episode as its already getting so long.. :p
Do share your thoughts about this show.
Rabia Basharat.