Saya-e-Dewar Bhi Nahin Episode 2 – Secrets Revealed, Hopes Smashed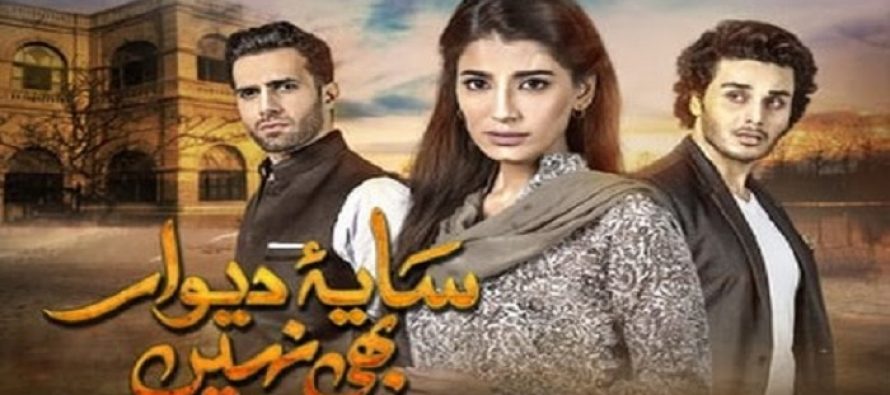 The preview of this episode which was shown repeatedly on HUM all week pretty much summed up what was going to happen in this episode and some of the promos also revealed rest of the story therefore I must confess that I wasn't very excited about watching this episode. However, the little surprises which this episode had in store for the viewers turned out to be the reason why this episode was overall an interesting one. The secret that was revealed in this episode was the centre of attention right from the beginning. Although so far the story doesn't seem brand new but there are some aspects of this drama which should be appreciated.
The subtle way in which different scenes have been directed has to be the best part of this drama so far. Haider and Shah Sahab's conversation (which could have turned into a confrontation) was the highlight of this episode because it was not over-dramatic but it had an impact. Also, Shehla shared her feelings with her father when he talked to her about the proposal instead of giving in instantly. I mentioned this in the review of the previous episode and I feel the need to say it again; I appreciate the fact that everyone in this family can communicate with each other without shouting or going overboard. Showing these characters think about what was happening around them also helped understand what was going on in their minds. Shah Sahab loves Shehla like his own daughter but she is not a Syed Zadi therefore he cannot 'betray' his dead brother by marrying Haider with someone who is out of cast. This is the main reason why this marriage can never take place. The fact that this is not an easy decision to make even for someone like Shah Sahab was highlighted repeatedly. The scene in which he goes to reassure Shehla after she finds out she is adopted was very touching. Bibi Jaan and Shah Sahab both put what they should do before what they would rather do. Bibi Jaan's approach is more matter of fact than Shah Sahab's. This is definitely one drama in which emotions take a back seat!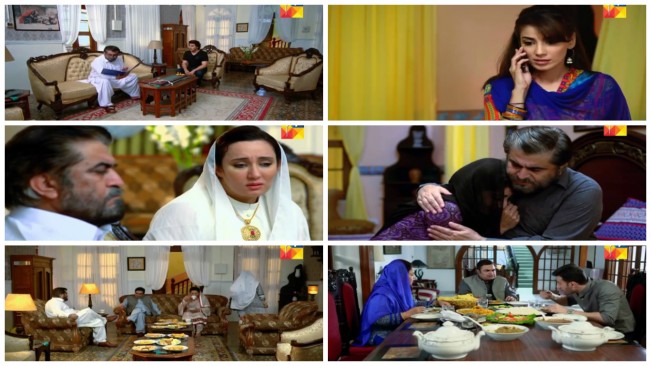 Mansoor (Emaad Irfani) was most surely interested in this marriage only because of the political and financial support he will get in return which goes to show that he puts his career before anything else. It isn't only Shehla who is going to be forced into getting married to Mansoor but he too isn't taking this new relationship very seriously. The actress playing Tahira failed to impress in her brief appearance.
Naveen Waqar was fantastic as the vibrant girl who was very sure that this marriage will eventually take place in the first episode. In this episode however there were times when it seemed like she was trying too hard. Overall, her acting was convincing enough but in some scenes it definitely wasn't up to the mark. Ahsan Khan's acting was brilliant throughout this episode as well. Jamal Shah is a natural actor who was a good choice for playing this role. The 'happy days' are clearly over because this episode was filled with reality checks which will change the way Haider and Shehla look at things forever. The happy family which was introduced in the first episode has a lot of secrets which once revealed were not taken well by the members involved for obvious reasons.
This episode was directed brilliantly and the script so far is on point although it doesn't offer anything new. The preview of the next episode suggested that the conversation Shehla had with her father did not have the effect it should have had and quite naturally she feels like she does not belong in that house therefore she goes somewhere.
How many of you watched this latest episode? Don't forget to share your thoughts about it.
Fatima Awan
Fatima Awan has been a part of reviewit right from its inception. She feels very passionately about Pakistani dramas and loves discussing them to detail. If it wasn't for the play Durr-e-Shahwar she wouldn't have started writing!
---