Eloquent dialogues and beautiful visuals are the two main strengths of this drama. Lack of character development however is its biggest weakness. When Elma slapped Arif it gave hope that this was going to be the change which most of the viewers had been waiting for but things went back to the way they have been ever since Elma stepped into that house. As a result Sharafat begum refused to keep Neha in her house and that is how Neha ended up living with Ramish. Sharafat begum's tolerance for Arif's behaviour highlighted her double standards once again. Zarbab continued comparing his wife to other women and his mother made matters worse by repeatedly telling him that Elma was not good enough. The only reason I continue to watch this drama and like reviewing it is that although the story is done-to-death but everything has been shown logically.
Ramish's character stands out in this drama because he is the only one who truly believes in something, has certain principles and even with no change in his character he continues to be a likeable personality. Unlike some of the previous episodes Imran Abbas gave brilliant performance in these two episodes. I actually found it funny when Neha mentioned Elma api on the breakfast table; she is someone who always gets into trouble because she does not think before saying something! Sunbal's conversation with Ramish in which she told him that she never thought she would be willing to marry someone who loved someone else was a good addition because usually when girls are shown in such situations in our dramas they lose their self-respect completely and forget the difference between right and wrong.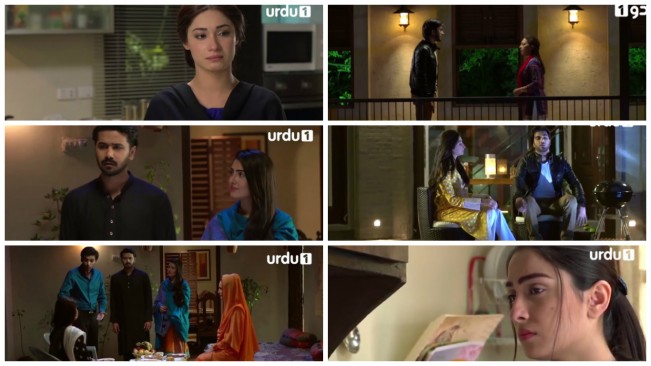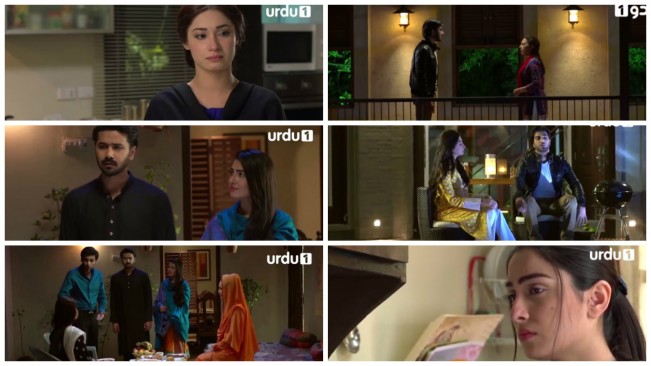 Zarbab thinks he is justified in having a girlfriend because his wife is not good enough and Sharafat begum thinks Elma is responsible for all the 'nahusat' in her house. Now that Zarbab has lost his job and Elma is in the hospital Sharaft begum will be dependent on Arif completely which will serve as a reality check. Rania made it clear that she was not going to entertain Arif's family members before she got married to Arif and in the latest episode once again she told Sharafat begum on her face that they had everything except time for her! Very soon Sharafat begum will realize that Elma was the only person in this family who looked after her even though she never gave her any respect or love. I truly felt for Elma in this episode mainly because of the way Ayeza Khan portrayed her character on screen.
I would love to see Zarbab getting married to Javeria! That way not only he will suffer but also Sharafat begum. The best part of the preview of the next episode was watching Sunbal break off the engagement. She has broken off the engagement before too but I really hope this time she walks away for good. A girl like her shouldn't settle for someone who does not want her in his life. Hira Tareen has a very cute face and she acts well too but the character she is playing doesn't have much to offer.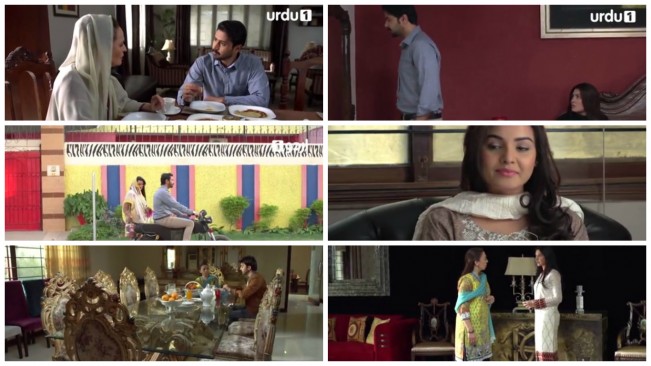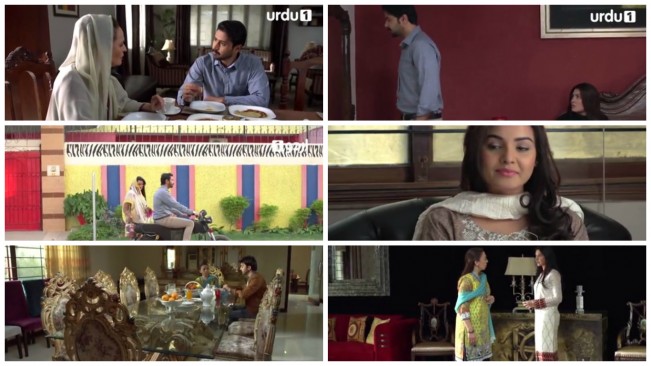 Yasir Nawaz has put in all his effort in making sure that this drama is a visual treat. Did anyone notice the wall in the background when Zarbab picked Javeria in tonight's episode? The pace of the drama has slowed down and it would be good if they wrap things up in the next 3 episodes. We have yet to see the downfall of Sharafat begum and Zarbab has to pay for the way he treated his wife. Will there be a happy ending for Elma?? Right now it seems unlikely.
How many of you watched this latest episode? Do share your thoughts about it.