Shayyad Episode 10 Review – Simply Beautiful!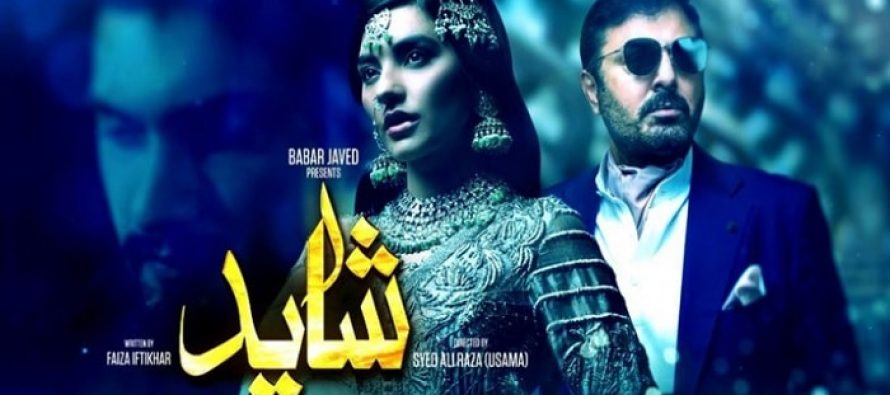 Tonight's episode of Shayyad was brilliantly directed and it was extremely poignant. With this episode the story moved forward to the next phase in a beautiful and impactful manner. Saad and Hani's relationship was covered faultlessly in these 10 episodes; from that moment when Saad even as a kid felt he needed to shield Hani from all the pain and sorrows that come her way to the time when Hani told him that she felt he could not protect her, every single scene between them added something tangible to this track and added more life to their characters. Saad's character has been the most important character in this drama right from the start which is also one of the reasons why Shayyad is not just another love story. Watching a male character take the lead for a change and showing his vulnerabilities has been truly refreshing so far since Saad has never been turned into a victim. Hani's character has greatly influenced Saad's story for obvious reasons but Saad's character continues to be more appealing.
Tonight's episode covered a great deal and covering so many important developments in a short span of time in such an impactful manner was nothing short of brilliance. The writer Faiza Iftikhar gave Saad and Hani's love story a tear-jerking turn and the director Syed Ali Raza made the entire scenario even more powerful by adding the right kind of background music and by showing flashback scenes which added to the beauty of these scenes. Saad looked after Salar in this episode and did not blame Hani for thinking the way she did because he felt that in some way he was responsible for the accident. These hospital visits and Hani's apology later on was shown convincingly. Saad realized that he was wrong at some level and he tried to make up for that, something that made his character even more likeable. Salar's accident served as a reality check for Saad and he decided that he could not force Hani to love him. Having said that, there were some scenes which suggested that Hani did love Saad but since she was orphaned at a young age, she wanted to be with an older man who she felt could give her security.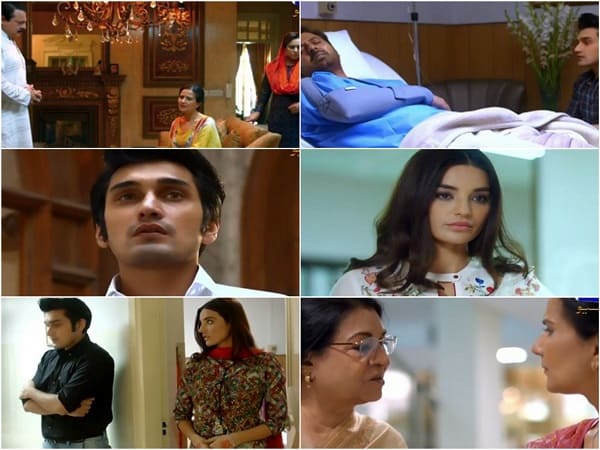 Saad's mother's frame of mind in particular was covered superbly in this episode. I am sure that just like me, the viewers did not have any difficulty relating to the decisions she made today and some of the things she decided to "overlook". She admitted that she always knew that Saad loved Hani but she felt that her son deserved better. She also decided to ignore the fact that Salar was under the influence of alcohol when he had the accident. She wanted Hani out of the house now more than ever before because now everyone knew how Saad felt about her. She also desperately wanted her son to move on which is why she suggested that he should move abroad. Saad felt betrayed and also resigned to his fate which is why he decided to finally throw one thing which made him feel more closer to Hani in the same well where Hani rejected his love for her. This scene was one of the most beautiful and emotional scenes of tonight's episode. Saad's dance on Hani's wedding and Saad and Hani's final meeting before her baraat was also shot beautifully. This episode had some of the most emotional scenes to its credit which deserve to be watched over and over again. Saad and Hani's track got the perfect "farewell" for now and the next phase of their life will start from the next episode.
Uzair Jaswal and Nauman Ijaz performed exceptionally well in tonight's episode as well but this episode definitely belonged to the director who did complete justice to every single scene. These 10 episodes of Shayyad were entertaining and well-paced. I am eagerly looking forward to the upcoming episode.
How many of you watched tonight's episode? Do share your thoughts about it.
Rating
Reviewer
Date
Drama
Overall Score
10
Fatima Awan
Fatima Awan has been a part of reviewit right from its inception. She feels very passionately about Pakistani dramas and loves discussing them to detail. If it wasn't for the play Durr-e-Shahwar she wouldn't have started writing!
---