Shayyad Episode 13 Review – True Love Never Dies!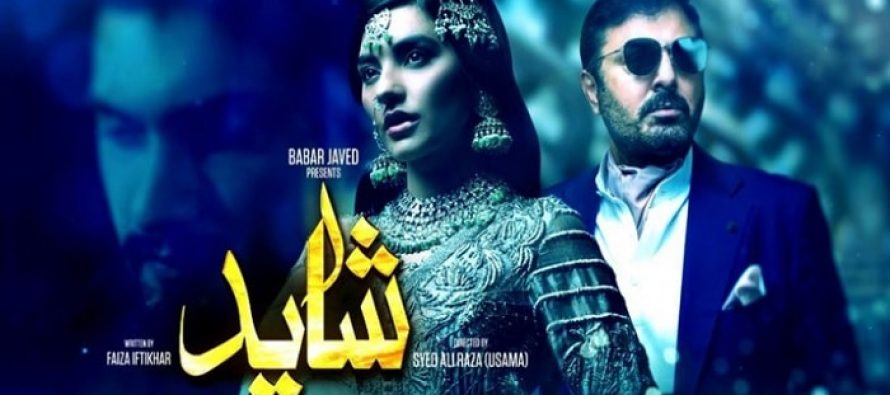 Saad and Hani finally met in this episode and the way this reunion was covered was absolutely flawless. Apart from some of the scenes which were stretched yet again, this episode as a whole was filled with meaningful scenes which gave the viewers an insight into what all these characters were going through at the moment. The background score was intoxicating throughout and the flashback scenes yet again were used effectively. The opening scene of this episode was detailed and covered a great deal from Saad's first impression to his final judgment about what kind of a relationship Salar and Hani had.
Saad and Salar's meeting, Saad knowing the truth even though Hani tried her best to hide it, Hani's time alone and Tania's rising curiosity were the highlights of this episode. The opening scene showed why Saad felt the need to go and see Hani right away; he could tell that there was something wrong when he heard his mother complaint how Hani did not stay in touch with her family any more. Saad's mature approach this time around showed just how much he had changed. Although he still loved Hani just the way he did so many years back and he could also tell that Hani wasn't happy with Salar but even then he did not get too emotional. Hani's body language and expressions said a great deal about how she felt when Salar touched her; this was definitely not love but she was really scared of this man. The scene in which she entered her room and remembered all the beautiful moments she had shared with her best friend but reacted very differently when she came across Salar's portrait was one of the most brilliantly directed and beautifully written scenes of this episode. When Hani made that sketch she was head over heels in love but now when she looked at it, it was almost as if she realized how wrong her opinion about this man was. The few scenes which covered Salar's behavior towards Hani after their marriage couldn't have been more to the point yet they managed to get the message across quite clearly. Also, Saad's observation when he entered Hani's house and few of his dialogues said a great deal about his accurate assessment about Salar's personality. Sadia Khan performance was up to the mark tonight which made it easier for me to connect to her character. Uzair Jaswal has been underplaying Saad's character right from the get-go which makes it even more likeable.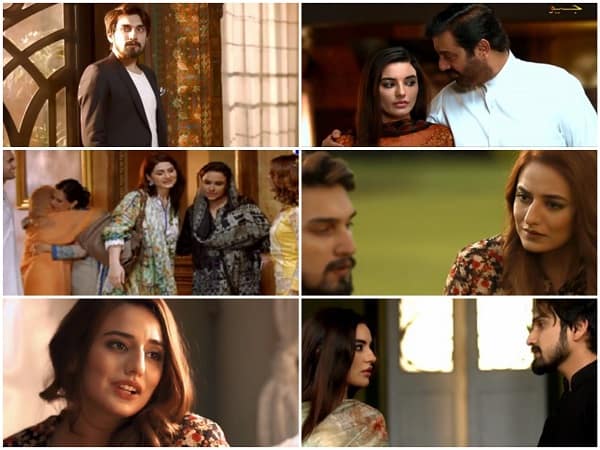 Tania had no idea that Hani was the love of Saad's life therefore their conversations were quite interesting. The fact that Saad did not even mention Hani to Tania all this time went to show that he was never close to Tania which makes me wonder how long this relationship will last. Tania loves Saad the way he loves Hani therefore it won't be surprising if she is willing to do whatever it takes to make him happy. Tania's character is an interesting addition to Hani and Saad's track since she is quite likeable. Mahpara's scenes once again showed how she felt every time she met Shehryar or perhaps every time someone was getting married! The scene covering Shehryar and Mahpara's meeting was stretched a lot and it didn't have anything new to offer. While I understand Mahpara's character and it has always made perfect sense but so far it doesn't have a bigger role to play in the picture and her scenes always focus on one aspect of her personality.
Shayyad has managed to achieve what Bin Roye couldn't by translating the story of undying love on screen in an impressive manner. These two plays have some similarities but Shayyad is a clear winner because of its solid storyline in particular as well as characters which are easy to connect to. Saad and Hani's love story gets more interesting and intriguing with every passing episode and you can't help rooting for them.
The preview of the next episode showed how Hani's married life actually was like. Waiting to see more of Nauman Ijaz and can't wait to find out what Saad is going to do next!
How many of you watched tonight's episode? Do share your thoughts about it.
Rating
Reviewer
Date
Drama
Overall Score
8
Fatima Awan
Fatima Awan has been a part of reviewit right from its inception. She feels very passionately about Pakistani dramas and loves discussing them to detail. If it wasn't for the play Durr-e-Shahwar she wouldn't have started writing!
---