Shayyad Episode 4 Review – More Highs Than Lows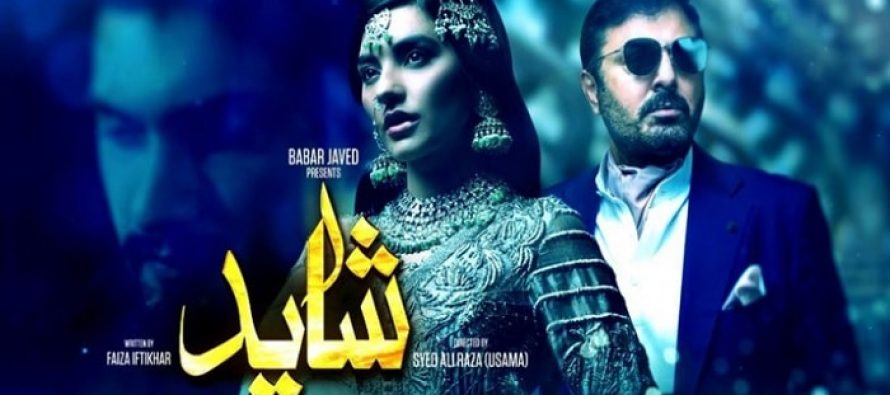 Chotha Hissa – Judai
Shayyad is turning out to be an interesting play which is a must-watch for all those viewers out there who enjoy watching well written romantic stories. Saad's character is turning out to be an extremely likeable one, I don't remember the last time I saw a character like this one in one of our dramas. The fact that Uzair Jaswal has translated this character on screen in such an impressive manner definitely helps, he doesn't appear to be a bechara because he is not helpless, gullible and a dimwit (a character which we have seen on screen a little too often) but you feel for him because his feelings for Hani are genuine and pure. He is not weak because he takes a stand and does whatever he can to protect Hani. Most often such sweet male characters are shown as helpless individuals who rely entirely on the women they love (remember Harib) but Saad is someone who right from day one when he was a little kid has given Hani the emotional support she needed which is why even though he is much younger than Hani, he has contributed a great deal to this relationship.
Tonight's episode revealed a great deal about Salar's character even though his scenes were short but his conversations with his mother and Hani showed that he was a self-conceited individual for whom his own happiness came before everything else. Salar ordered his mother to go ask for Hani's hand and didn't even bother waiting for her reply. I am slightly disappointed with his character because he isn't a likeable person therefore I am wondering why Hani will consciously get married to someone who has such an intimidating personality. Salar told Hani off more than once and made it clear that he wanted their meetings to be about him – whatever he wanted to talk about – he is clearly a person who likes to dictate and control. He hasn't kept this side of his personality hidden from Hani but even then Hani is falling in love with him even more. The conversation in the car about not expecting anything from him unless he makes promises should have been a warning. I still feel like I don't know Hani well enough, there are times when she seems like an opinionated woman and then there are times like these when it looks like she will allow someone who fascinates her walk all over her. Hani fell for Salar the second she saw him but later on she also gave him a piece of her mind when he said things she didn't like therefore Hani's reactions tonight were surprising.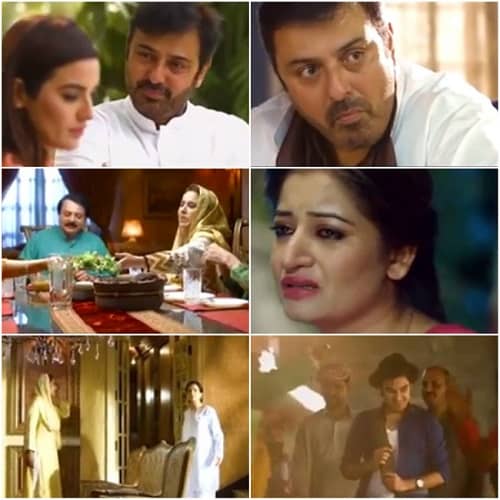 There were some scenes in this episode which highlighted the difference between Saad and Salar. While Saad was more than willing to listen to Hani talk about Salma for as long as she wanted because he knew that would make her happy, Salar told her off the second she mentioned Salma. Saad puts Hani's happiness before his own, in fact whatever makes her happy, makes him happy as well but things are completely different with Salar. Salma's track took an unexpected turn with this episode. Although the eloping scene was slightly long and the music loud but it was filmy in an interesting way, I thoroughly enjoyed watching it especially because it resulted in a significant development in the story.
The background score in some of the scenes in tonight's episode was so loud that it was distracting. Salma's scenes once again were painful to watch because of the get-up of the actress playing the role more than anything else. There was no need for her to wear so much make-up and a see through chiffon duppatta looked completely out of place when she was eloping! Although I absolutely love Nauman Ijaz's natural portrayals but I felt that Salar's character should have been underplayed in this particular episode. Sadia Khan's acting in this episode was relatively better but there is a lot of focus on her character and she doesn't always do justice to the attention which is being given to her. Uzair Jaswal is the star of the show so far. Some of the scenes tonight were somewhat rushed as well but overall it was an interesting episode which definitely gave me a reason to tune into the next episode. I am very interested in finding out how Hani's brother reacts once Salar sends the proposal since Salma's dialogues in this episode hinted that this family was very particular about the men they got their daughters married to. Will Salar fit the bill? And if this proposal is rejected, what extent will Hani go to in order to be with him? How will Saad react once he finds out that Hani is not in love with him? I am waiting to find out.
How many of you watched this episode? Do share your thoughts about it.
Rating
Reviewer
Date
Drama
Overall Score
8
Fatima Awan
Fatima Awan has been a part of reviewit right from its inception. She feels very passionately about Pakistani dramas and loves discussing them to detail. If it wasn't for the play Durr-e-Shahwar she wouldn't have started writing!
---