This episode of Shayyad was extremely convincing because every aspect of the story was covered flawlessly. From Hani and Saad's relationship to Salar's intentions, all the developments were written and executed well. This episode also revealed Mahpara's story's background and the reason why she is a spinster. The best part of this drama so far is that the characters are not black and white, with the exception of Salar's character which so far appears to be the bad guy only. I am waiting to find out why he is so controlling and also the reason why he is so bitter towards his mother in particular. Although Salar's character isn't the least bit likeable but Nauman Ijaz is absolutely phenomenal as Salar, every single expression tonight was timed perfectly and his body language is always completely in line with the character that he is playing.
The most important development in this episode was that Saad's plan backfired. The reason for this was that Salar was willing to do anything at all to make sure that he got married to Hani. Salar's conversation with his mother clearly indicated that his sole purpose right now is to make Hani his wife, after that he does not plan to go out of his way to make this marriage work. Salar is someone who is used to owning whatever he likes therefore when he felt that his marriage with Hani might be in jeopardy, he decided to change the date of the wedding.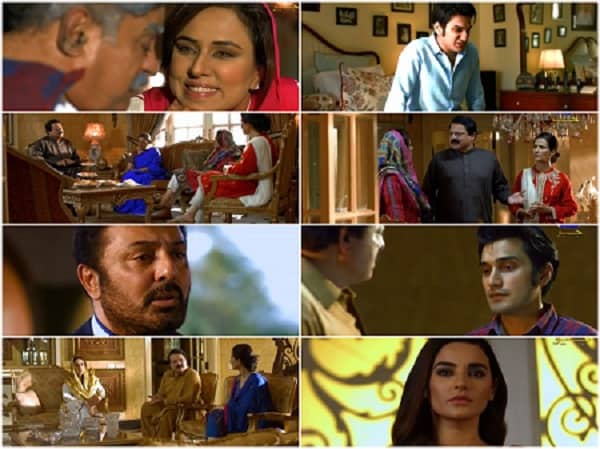 The way Salar kept on insisting that Hani couldn't possibly be happy because he wasn't happy with this marriage showed how convinced he was that Hani felt the same way about him too. Saad finally revealed to Hani that for him she wasn't just a good friend but since this was another one of those vague indications therefore I am wondering if Hani still knows what he actually meant. Before this, Hani asked him if he had done something wrong or if he was hiding something because she still didn't have a clue why Salar was so upset. Everything is happening quickly now therefore no one has the time to pause and think why Salar is behaving like this. I especially liked the scene in which Saad tried to tell his father the truth. Although he mustered up the courage to tell his father what he had done but his father's reaction changed everything. Had he told his father the truth, the focus would have shifted to him and the entire situation would have been even more complicated.
Overall this was an emotional episode but there were some light-hearted moments in this episode as well. Dada and Mahpara's scene was one such scene. This was the kind of episode which keeps you at the edge of your seat because it was impossible to predict what the outcome of different developments would be. Few scenes of this episode reminded me of Dil Banjara, especially the turn in Mahpara's track and the whole issue of dividing the assets just before marriage. Sadia Khan's wooden acting once again stood out like a sore thumb. Her dialogue delivery is weak and her body language stiff. While all the other actors are doing complete justice to their characters, Sadia Khan continuously keeps the viewers wondering whether or not she will be able to translate the challenges Hani is going to face in the future realistically on screen in the upcoming episodes. Right now Hani's character isn't a difficult one to portray but even then she is constantly struggling.
How many of you watched tonight's episode? Don't forget to share your thoughts about it.