Ohkay so, these two episodes of Shehnai were quite entertaining & happening. This has definitely been the strength of Shehnai that no matter what happens, every episode ends up offering a lot. It is also because there are so many characters that you don't really get the time to be bored or disinterested since the scenes keep on changing. However, it won't be wrong to say that till the last episode, things were a bit too stagnant however the episode that aired this week made quite progress & it seems a lot of people are going to have a change of heart now.
Change of Hearts
The most important development was the change of Qifayat's heart. He thought he was using Hunain to get what he wants because he assumed that this is what Hunain wanted to. However, Qifayat wasn't only made to realize but he was insulted in such a manner that it shook him to the core. Qifayat actually didn't have any idea that the game he thought he was playing harmlessly could end up ruining Bakht's life. This was a much-needed change that I wanted to see in Qifayat & finally it happened. I am glad he not only admitted that he was wrong but also seemed eager to do the damage control, because of which he told each & everything to Meerab. I wish Meerab had also mustered up the courage but so far, he seems to be stuttering in front of Bakht, who unreasonably doesn't even want to believe a word he has to say.
Now that Bakht has made it pretty clear to Meerab that she is not going to trust him or believe what he says, Meerab should've by now figured out how he wanted to approach this entire situation. He looks like a silent spectator who has no control over anything, whereas he could've done so much rather than wasting his time explaining things to Bakht that she is turning a blind eye to.
Hunain has been creating one problem after another for Bakht & her family so that he can show up at the right time & be their savior. So far, this strategy is working in his favor but it gives a lot of hope that everyone around Hunain especially the boys know that he is the one responsible for all of this. Bakht's parents are too smitten by Hunain & he is also making the most of it. The way he is playing his games also gives Bakht a lot of hope that things might turn in their favor & her family might accept her decision of marrying Hunain, because of the impression he has left on them so far.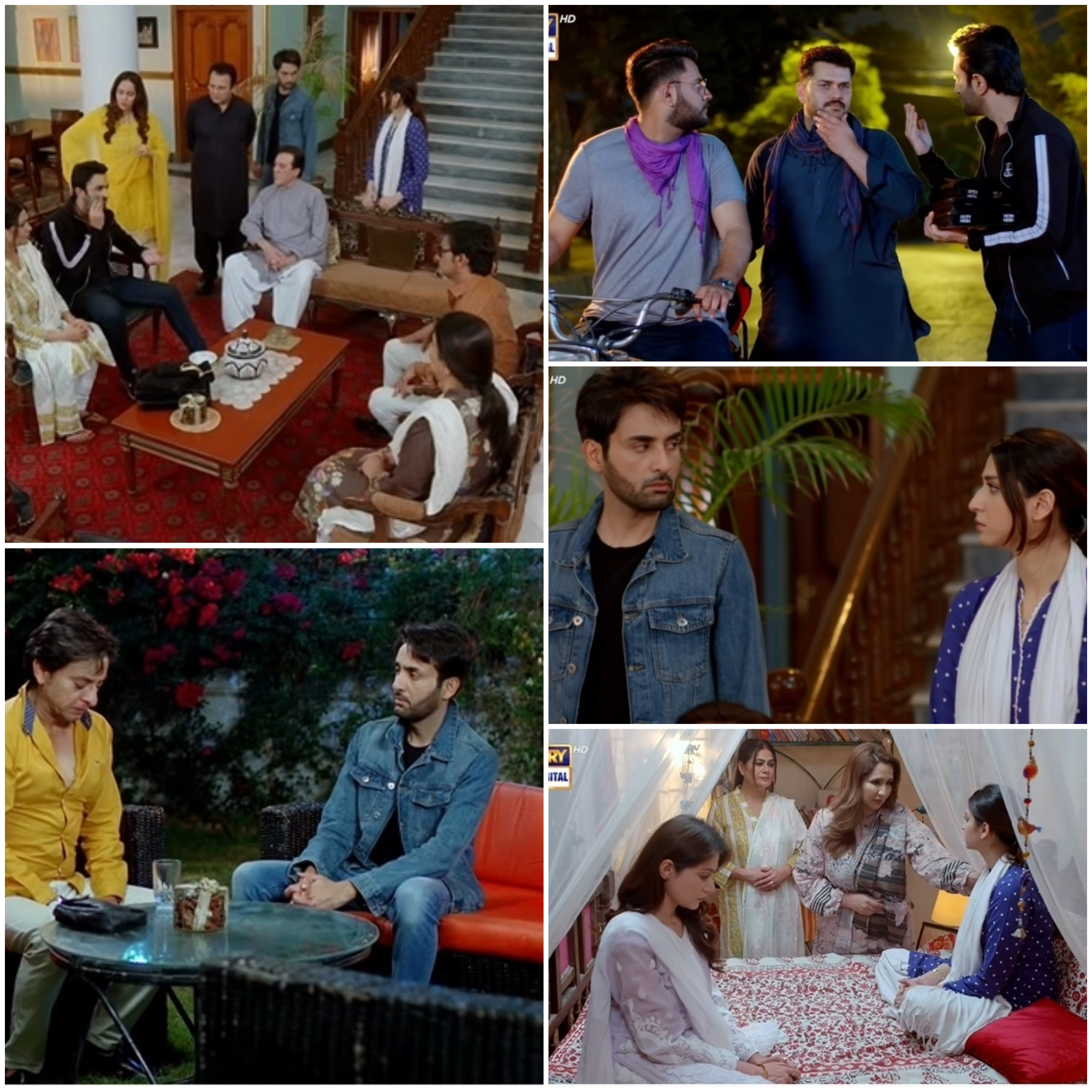 The entire robbery scenario was executed brilliantly. Iffat's boyfriend also showed up & got quite a bit of beating, which he actually deserved for showing up at her place in the middle of the night. Although Rafay & Ahsan let him go but the way they treated him was exactly what he deserved, although I will say that the entire situation was quite funny. Munni seems to be quite interested in Hunain's father & Bakht failed to see the clear-cut signs too, which makes me think how blind & dimwit can Bakht be where she failed to see the interest Munni was showing in Hunain's father. I will be honest, I expected better from Bakht but at this stage of the drama, she has turned out to be quite naive who fails to understand what is happening around her, which just doesn't seem right & doesn't even go with the character of Bakht that we were initially introduced to.
I am glad that at least on her own, Bakht thought about Meerab & how he put his life on the line to save her. This was definitely something that moved & touched her because Meerab's action spoke volumes of what she meant to him. As far as his words are concerned, Bakht finds them easy to ignore but seeing what he did compel her to think about his feelings for her. This is exactly why in the preview of the next episode, Bakht seemed uncomfortable when Hunain suggested Nikkah behind her parent's back. I am glad Bakht has started thinking on those lines because it's high time she does!
Time To Wrap It Up
These episodes were definitely entertaining & with the episode that aired this week, I can totally see the story progressing towards its end. I just really hope they don't drag it further & end it decently at the right time. I actually think a couple of episodes are enough for Shehnai to wrap up but let's see what happens. The timing of all the actors is phenomenal & they actually look like a huge family with each one of them dealing with their own issues. Please share your thoughts about these episodes of Shehnai.
Keep Supporting,
Cheers,
Zahra Mirza.