Ohkay so, this was an interesting episode of Shehnai. Everything that happened in the initial episodes was now being elaborated & a lot more focus was on both Bakht & Meerab's emotions because whatever they both were going through was not easy for them to absorb as well. I really hope the rest of the episodes remain just as eventful because there are so many characters that each & every scene has so much to offer which makes the pace fast & the episode come across as quite happening.
An Eventful Episode
I will say just when I was having a bit of a hard time understanding why Bakht agreed to this marriage in the first place, it was answered nicely by the writer that although she may have a tough facade, deep down she is just another soft-hearted daughter who melts at the thought of hurting her parents, especially her father. It was made clear in this episode that for Bakht when it comes to her father she really finds herself unable to put her foot down. As much as she tries to convince everyone that she really doesn't care & will do what it takes to marry the person she loves, she herself knows that it is going to be difficult.
It was also nice to get an insight in Meerab's character & his nature. He is definitely an emotional person who wants to make everyone else happy. He definitely is the type of person who finds it hard to say no & this is exactly why he stuck in this situation. He is always stuttering be it in front of his parents or his lady love Samreen. For Meerab, everything revolves around how people around him feel, this is exactly why even after getting a clean chit from Bakht, he is unable to tell what he exactly feels. I will say I had a great time learning more about his equation with Samreen, she leaves him speechless, rather she just doesn't let him say anything. It was interesting that Samreen chose to get engaged & she was totally cool about it but then put the entire blame on Meerab for doing exactly what she herself did. In her defense, she doesn't trust Meerab & when he has heard it from her clearly, he still can not wrap his head around the fact that maybe she is not the right person for him.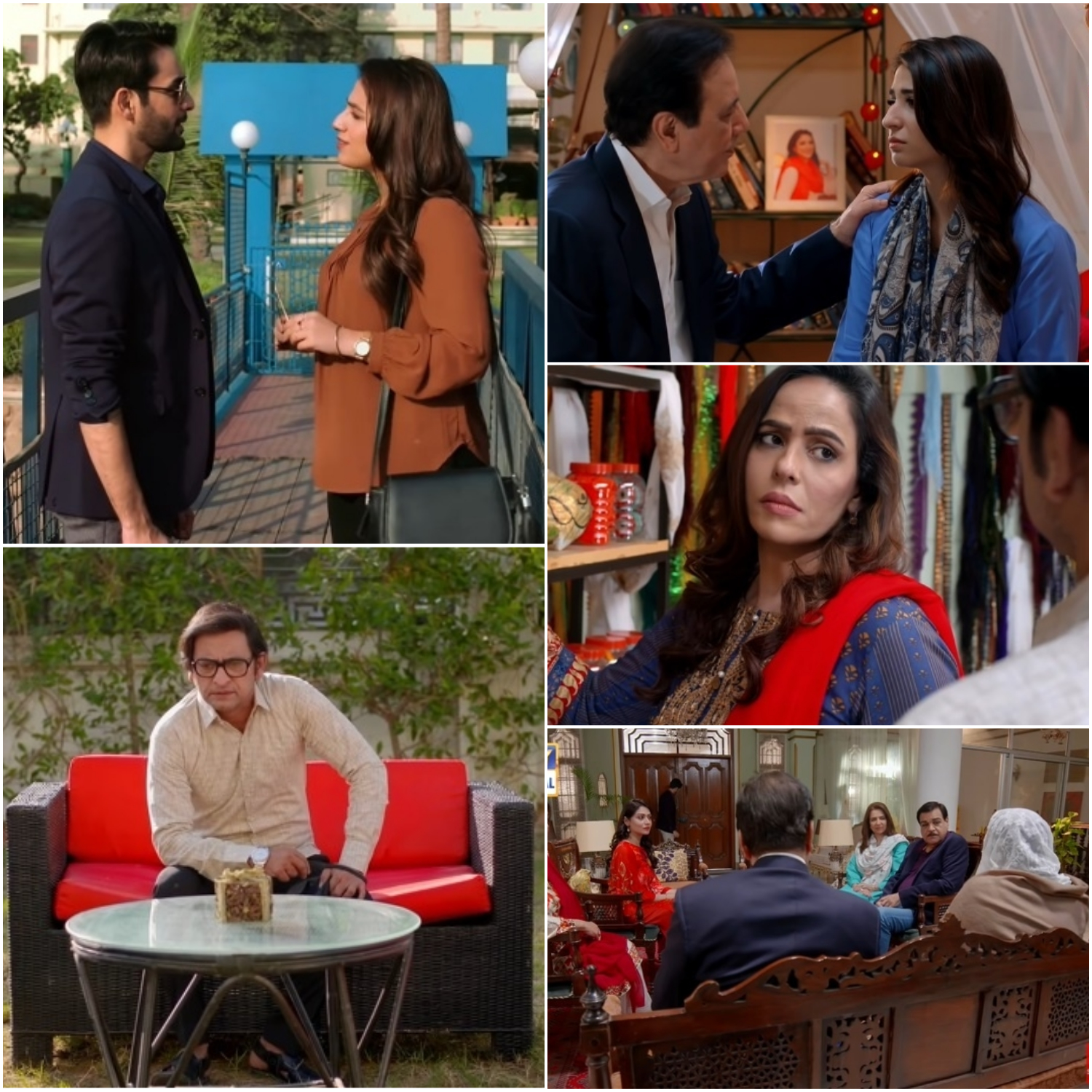 Qifayat & Maliha both continued to push their agendas. Qifayat definitely can not see things running smoothly in this entire household, therefore he tried to play games thinking he will achieve something out of it. Also, Maliha is pretty sorted that she wants a separate house & wants her husband to put his family ahead of everyone else. I really enjoyed the conversation that Qifayat had with Meerab because it was refreshing to hear this kind of perspective coming from a hero in a Pakistani drama where he just didn't feel the need to question a girl & her character just because she has been in love with someone. It definitely was quite refreshing!
In Shehnai, a lot of scenes are going to cover the kind of relationships all these cousins share with each other. Ahsan's confession to Bakht was quite unexpected but whatever he said to his father, making him realize why everyone finds it easy misbehaving with their entire family was spot-on. Ahsan may seem like an introvert but he surely has quite an observation. I really like how the writer has kept the younger lot a voice of reason in this drama because they speak about the things their elders have probably never thought of. Qifayat is so focused on stirring the pot that he has never even tried to acknowledge the fact that Absar & Azhar run his family with their financial support. Munni Pupho also overheard that Bakht is in love with someone but she didn't go around discussing it, yet. I'm also glad that Iffat is more than just a nerd kid of the family. She actually gave it back to Beenish for being ridiculously rude with their house-help. So far, what I love the most about Shehnai is that all the youngsters seem quite sorted & have a personality of their own. The elders are behaving just like elders do, some are emotional, some are farsighted & some have their own agendas. Another voice of reason was Saima, who was actually not happy with what Bakht was doing. I am glad that there is someone who is not always going to support Bakht & will try to show her the other side of the picture & that's Saima.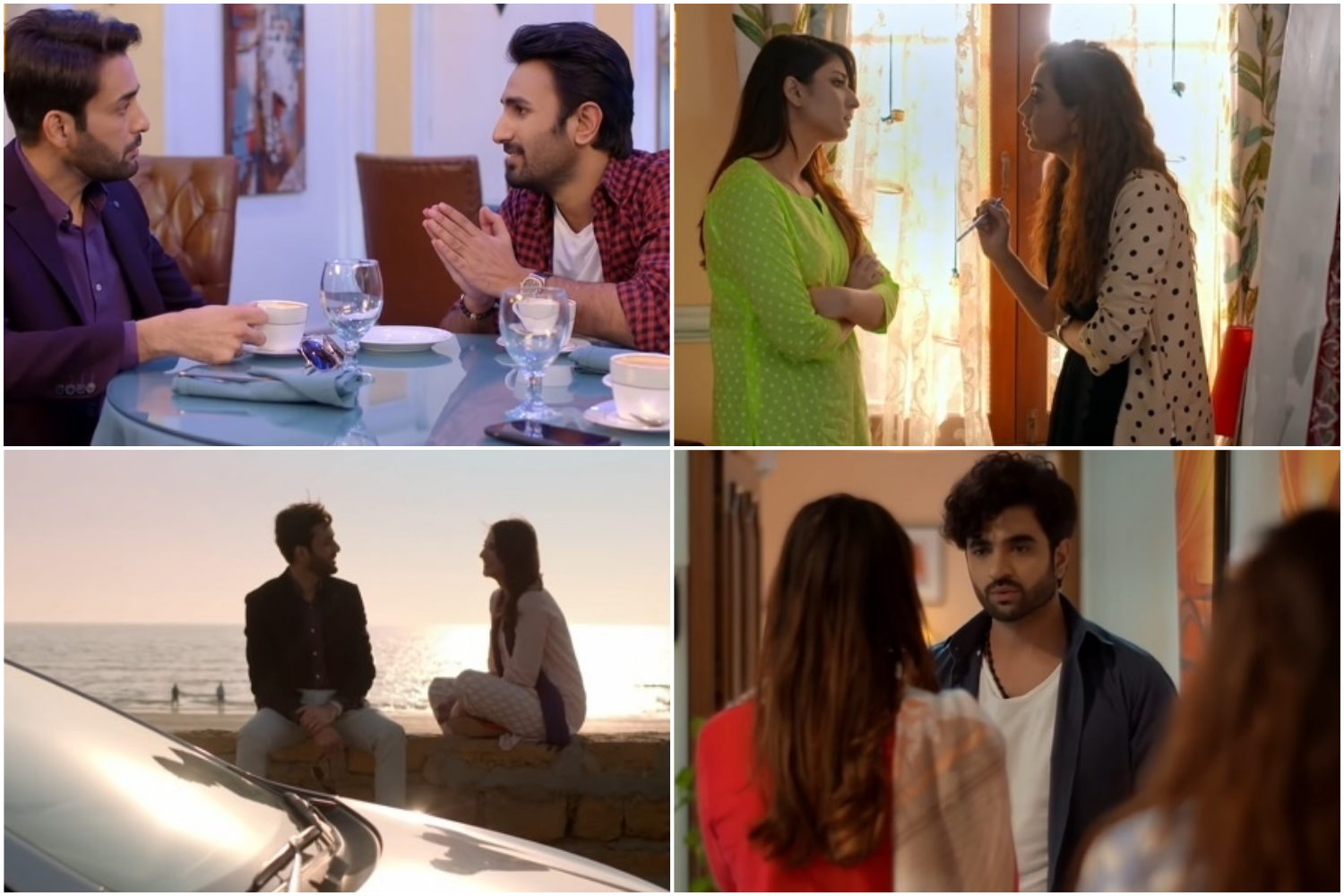 So, this episode had quite an interesting & shocking revelation at the same time. Hunain is not in love with Bakht but he is just playing around with her feelings. Bakht has definitely had a wrong idea about him & it is obvious that she only sees the niceness in him that she wants to see, this is exactly why she is giving him so many chances. Hunain actually may have not given her any reason to believe that he will marry her but at this point, Bakht has definitely associated a lot of meaning to this relationship that she feels it is going to work no matter what. The meeting of Bakht, Meerab & Hunain was definitely quite surprising because who would've thought that right at the beginning, Hunain will spill the beans. I do feel for Bakht though, but then eventually it is going to work in her favor because she won't be married to the guy who doesn't love her to begin with!
Looking Forward To The Rest of The Episodes
Shehnai definitely is a complete package that has so much to offer, from conspiracies to straight-out confessions, from emotional scenes to witty dialogues. Although this is just the beginning Shehnai already has all the factors that I look in a drama & it is the kind of drama that I know I will be looking forward to week after week. I must say I am really liking the pairing of Ramsha Khan & Affan Waheed, they both look superb together. This was quite an entertaining & fun episode of Shehnai to tune to & I can not wait to watch what happens next. It is also amusing that deep down quite a lot of people know that Bakht is not interested in Meerab but no one is saying anything but the preview did suggest that Absar will take a stand for his daughter, which might put her under pressure. It seems Meerab & Bakht are planning the big escape too, let's see what happens. Please share your thoughts about this episode of Shehnai.
Keep Supporting,
Cheers,
Zahra Mirza.