Shehrnaz is turning out to be an unpredictable play which is so far completely free of clichés. It is not perfect but it is definitely an interesting drama with a different story. It will also prove to be a breath of fresh air for those viewers who need a break from dramas which revolve solely around love stories or the problems faced by married women. Tonight's episode once again showed another side of Shehrnaz's character which showed that she could be quite reckless at times to prove a point. Shehrnaz decided to take her rich class fellows for ice-cream only because she wanted to prove a point to them even though she could not afford this outing. In the previous episode she was shown refusing an offer to do a side role because she knew she was destined to be a heroine. Such impulsive decisions by Shehrnaz make her character more human but also make you wonder why the viewers are being shown this side of her character. Something tells me that Shehrnaz's impulsive decisions might cost her more than she imagined they would.
I must admit that I was expecting Shehrnaz's father unemployment to be the reason why she would ultimately accept an offer out of necessity more than anything else. I am glad that things took a different turn and Shehrnaz was once again shown pursuing her passion instead of being a part of something only because of financial constraints. Also, the conversation in which she said that she would never ask Sherry for money and later on her response when KK paid for the ice cream clearly showed once again that Shehrnaz might dream about a big house, a big car and fame but she was not materialistic. If she was materialistic she would have accepted KK's offer or would have appreciated his gifts and such gestures. The best part of Shehrnaz's personality is that she is not looking for a man to rescue her, she is her own hero. Her over-confidence so far has not hindered her plans but I am really looking forward to how this character shapes up in the upcoming episodes.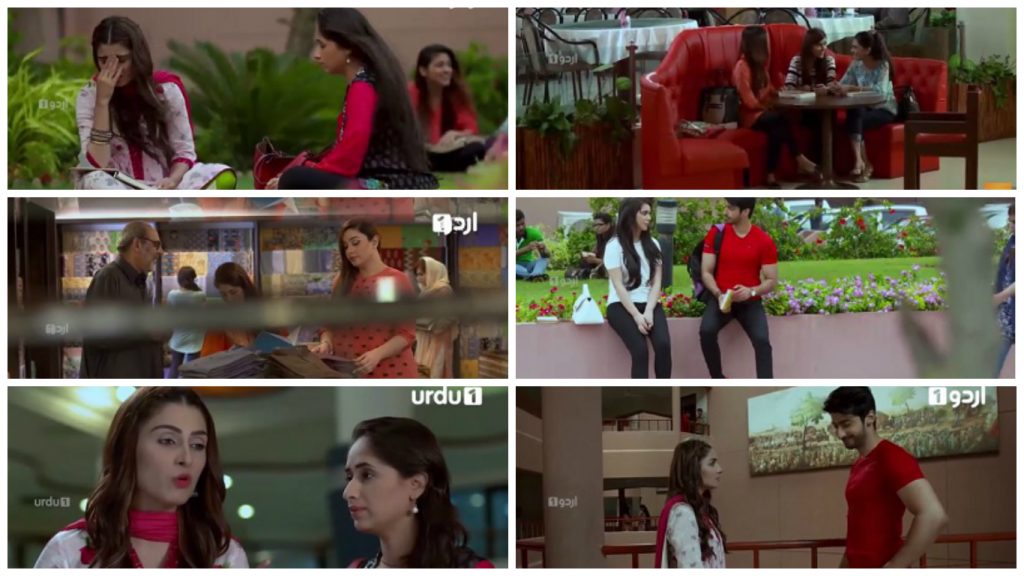 Shehrnaz and Sherry's relationship isn't getting the screen time it deserved. Their engagement was too sudden and the time after the engagement was not covered properly. The viewers hardly got to see these two interact after the engagement or every time they interacted the scenes carried no weight. Right now this relationship isn't quite fitting in and I am wondering why this particular track was added to the story. Also, the dynamics of their relationship have not been explored after they actually got to know one another. Sherry conveniently moved on and got engaged to Sara, who is richer and more modern – one cliché in this whole story which could easily have been avoided. Just like every other episode I had a very difficult time relating to Sherry as the most eligible bachelor. Shehrnaz's relationship with her friend has been translated on screen in a much better way which is why it is much easier connecting to their friendship. It is good to see a woman supporting another for a change instead of plotting and planning against her!
The preview of the next episode showed Shehrnaz winning the competition and Sara rethinking the engagement. I am looking forward to how Shehrnaz's journey to stardom is covered and how much she changes in the process. This episode like all the previous episodes had some solid performances to its credit. Ayeza Khan and Sajid Hassan are the lifeline of this show.
How many of you watched this latest episode? Do share your thoughts about it.