Round 2 of Who Will Win Shaam was not the least bit engaging. This was a filler episode which did not add much to the story. Shaam continued to "care" for Sehrish although he has decided to divorce her. The logic that he wanted to end this relationship on a good note sounded very twisted to me because when you divorce someone who loves you, you can't possibly expect that person to have fond memories of you. Saniya continuously doubted Shaam's intentions but that was of no consequence because he has made a decision and he will stick to it. I understand that the drama is titled Shukk but I must say that the word Shukk has been overused in the play! The story has come to a standstill now. If Shaam and Saniya are living in Sehrish's house then they should move out without even thinking twice because I am sure many viewers like me are not interested in watching these two women making 2 cups of tea and arguing over who will have dinner with Shaam!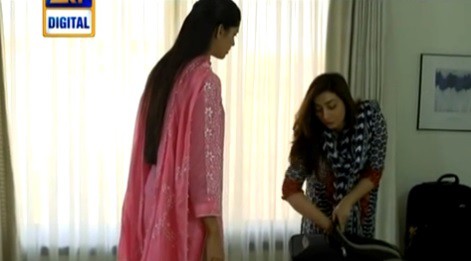 News flash…Sania samajhdari dikhatey dikhatey tang aa gaye hai!! But Shaam still has a very high opinion of her although she is not the person she once was. If Sehrish was being selfish and unreasonable at one time then Saniya is doing the same now. Her insecurities are getting the best of her. The dialogue "tumhari hur cheez ka khayal amanat samaj ke kiya hai, meinay tumahara kuch nahi churaya" was rather ironic! Saniya is slowly turning into Sehrish…does Ehtesham know what he is getting himself into? At least Sehrish was original, Saniya is turning out to be a cheap copy of his first wife who he does not even like anymore!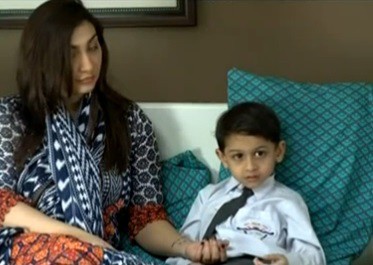 Everything that Roomi has gone through in the past few months has changed how he feels about his mother. There was a time when he used to run to Saniya for comfort and support but now he does not have that kind of faith in his mother. Saniya can blame Sehrish all she wants but the fact is that her relationship with Roomi has not been her top priority in the past few months.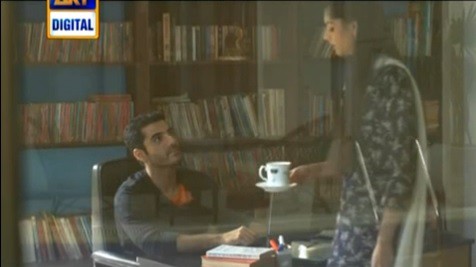 After watching the previous episode I was quite convinced that Shaam still loved Sehrish but my opinion has completely changed after watching tonight's episode – that is Shukk for you!! I really felt like Shaam had moved on and there was no place for Sehrish in his life. Sehrish's attempts to win him over totally put me off, I really would like her to move on with life because there is no point of running after someone who does not love you anymore. That is especially true for someone like Shaam who didn't take very long to fall out of love with Sehrish. He still feels there is nothing wrong with "flirting" with Sehrish to make her feel better!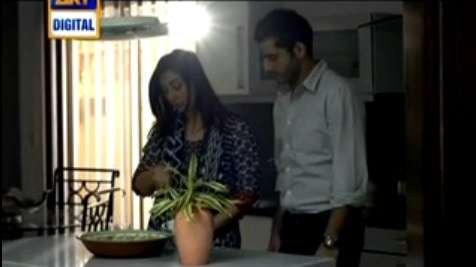 I must say that the play has been elevated to excellence because of the extraordinary performances by all the actors and the superior quality of direction but the obsession with stretching stories unnecessarily in order to make the most of the viewership of a certain play leaves a bad taste in the mouth. I wish our producers in particular would understand that. Tonight's episode was strictly okay. I really want to know where is Ehtesham's mother and what happened to Ali!!! The preview of the next episode did not give away much and this particular episode did not give me much to look forward to!
Don't forget to share your thoughts about this episode.
Fatima Awan